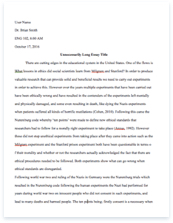 The whole doc is available only for registered users
A limited time offer! Get a custom sample essay written according to your requirements urgent 3h delivery guaranteed
Order Now
Strengths.
a. Strong Brand Equity – Marvel Comics has strong name recognition in the United States and in most developed markets as well as under-developed markets. b. Strong Financial Position – As a Disney owned property, Marvel has a strong financial backer for decades to come and resources with which to pursue opportunities. c. Core Users – Loyal comic book readers still prefer paper to digital and though growth is small, there is still a 3% growth projected for the traditional print version of their products. d. Leadership – Editor-In-Chief, Axel Alonso not only has the experience in the industry but is a comic book artist himself. His rise from the ranks positions him for both leadership and vision to move the company forward. Opportunities
a. Foreign Markets – While most of the planet is familiar with SpiderMan, the XMen and the Fantastic Four, not everyone on this planet is wired. Price of the printed product may give Marvel a foot into developing nations that hunger for more from their favorite super heroes and as English becomes the official language of the world, no translation is required. b. Promotion Point – Marvel needs to invest in promoting the print product through its television and cinematic properties. Stories that develop online can continue offline in order to transition fans into print. c. Placement – No better way to capture new fans like passing out comic books with movie tickets or at screenings. This introduces young fans to the traditional product they may never even knew existed. Another placement opportunity is niche children's stores: books, toys, daycares, play areas, ect… Weaknesses
a. Distribution Points – Finding comic books is not easy these days. Magazine stands are replaced with candy and soda in most check outs and book stores are shutting their doors every day. b. The shift to digital at Marvel Comics has captured a new audience of fans for the superheroes, but eroded the market for the printed product. Threats
a. Digital Comic Books – the ability to interact with the comic books online is unique and innovative, capturing the attention of fans, both new and old. The explosive growth in recent years of Marvel's online comic book division has marked a new line in the sand for the traditional printed product. b. Competing Media – Media fragmentation is rampant and entertainment options abound. Kids no longer stay out until the lights go out, nor do they curl up with a book under the covers after bedtime. iPads and iPods have brought the digital world into the hands of young and old transforming traditional media into a dying dinosaur.
Suggested Target Market: Elementary Schools
Develop partnerships with school systems to utilize Marvel Comics as part of reading curriculum for early and young readers. Develop age appropriate story lines for each series and develop new fans at a young age. Expand marketing and placement into daycare centers, play areas, fast food meals, and specialty stores. Connect with this segment from an early age in order to create a new generation of readers.
Sustainable Competitive Advantage: Core Users
Marvel Comics has strong following of core print users. Continue to produce comic books that strengthen that relationship and continue to raise product loyalty.
Related Topics