Maruti Suzuki- "Count on us"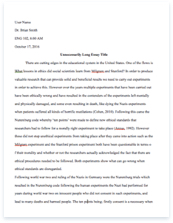 The whole doc is available only for registered users
Pages: 11
Word count: 2514
Category: Company
A limited time offer! Get a custom sample essay written according to your requirements urgent 3h delivery guaranteed
Order Now
Maruti Suzuki- "Count on us"
Introduction :-
Maruti Suzuki India Limited (maruti suzuki), commonly referred to as Maruti and formerly known as Maruti Udyog Limited, is an automobile manufacturer in India. It is a subsidiary of Japanese automobile and motorcycle manufacturer Suzuki. As of November 2012, it had a market share of 37% of the Indian passenger car market. Maruti Suzuki manufactures and sells a complete range of cars from the entry level Alto, to hatchback Ritz, A-Star, Swift, Wagon R, Zen and sedans DZire, Kizashi and SX4, in the 'C' segment Eeco, Omni, Multi-Purpose vehicle Suzuki Ertiga and Sports Utility vehicle Grand Vitara. The company's headquarters are on Nelson Mandela Road, New Delhi. In February 2012, the company sold its ten millionth vehicles in India.
Overview:-
Originally, 18.28% of the company was owned by the Indian government, and 54.2% by Suzuki of Japan. The BJP-led government held an initial public offering of 25% of the company in June 2003. As of May 2007, the government of India sold its complete share to Indian financial institutions and no longer has any stake in Maruti Udyog. Maruti Udyog Limited (MUL) was established in February 1981, though the actual production commenced in 1983 with the Maruti 800, based on the Suzuki Alto kei car which at the time was the only modern car available in India, its only competitors- the Hindustan Ambassador and Premier Padmini were both around 25 years out of date at that point. Through 2004, Maruti Suzuki has produced over 5 Million vehicles. Maruti Suzuki are sold in India and various several other countries, depending upon export orders. Models similar to those made by Maruti in India, albeit not assembled or fully manufactured in India or Japan are sold by Pak Suzuki Motors in Pakistan. The company exports more than 50,000 cars annually and has domestic sales of 730,000 cars annually. Its manufacturing facilities are located at two facilities Gurgaon and Manesar in Haryana, south of Delhi. Maruti Suzuki's Gurgaon facility has an installed capacity of 900,000 units per annum.
The Manesar facilities, launched in February 2007 comprise a vehicle assembly plant with a capacity of 550,000 units per year and a Diesel Engine plant with an annual capacity of 100,000 engines and transmissions. Manesar and Gurgaon facilities have a combined capability to produce over 14,50,000 units annually. About 35% of all cars sold in India are made by Maruti. The company is 54.2% owned by the Japanese multinational Suzuki Motor Corporation per cent of Maruti Suzuki. The rest is owned by public and financial institutions. It is listed on the Bombay Stock Exchange and National Stock Exchange of India. During 2007 and 2008, Maruti Suzuki sold 764,842 cars, of which 53,024 were exported. In all, over six million Maruti Suzuki cars are on Indian roads since the first car was rolled out on 14 December 1983. Maruti Suzuki offers 15 models, Maruti 800, Alto, Maruti Alto 800, WagonR, Estilo, A-star, Ritz, Swift, Swift DZire, SX4, Omni, Eeco, Gypsy, Grand Vitara, Kizashi and the newly launched Ertiga. Swift, Swift DZire, A-star and SX4 are manufactured in Manesar, Grand Vitara and Kizashi are imported from Japan as completely built units(CBU), remaining all models are manufactured in Maruti Suzuki's Gurgaon Plant. The company is believed to be moving towards introduction of a new version of Maruti 800 by November 2012, which will be more fuel efficient, though slightly costlier than Alto and existing Maruti 800.]
The Suzuki Motor Corporation, Maruti's main stakeholder, is a global leader in mini and compact cars for three decades. Suzuki's strategy is to utillise light-weight, compact engines with stronger power, fuel-efficiency and performance capabilities. Nearly 75,000 people are employed directly by Maruti Suzuki and its partners. It has been rated first in customer satisfaction among all car makers in India from 1999 to 2009 by J D Power Asia Pacific.Maruti Suzuki will be introducing new 800 cc model by Diwali in 2012. The model is supposed to be fuel efficient, hence more expensive. With increasing market competition in the small car segment a new model along with the upcoming Wagon R Stingray will be the key fresh products for Maruti Suzuki India (MSI) to defend its market share amid the ever increasing competition
Technologies used :-
1. Enterprise Resource Planning (ERP)
2. Dealership Management System (DMS)
3. Customer Relationship Management (CRM)
1. Enterprise Resource Planning (ERP) :-
Enterprise resource planning (ERP) is a cross-functional enterprise system driven by an integrated suite of software modules that supports the basic internal business processes of a company. ERP gives a company an integrated real-time view of its core business processes such as production, order processing, and inventory management, tied together by ERP applications software and a common database maintained by a database management system. ERP systems track business resources (such as cash, raw materials, and production capacity) and the status of commitments made by the business (such as customer orders, purchase orders, and employee payroll), no matter which department (manufacturing, purchasing, sales, accounting, and so on) has entered the data into the system. ERP facilitates information flow between all business functions inside the organization, and manages connections to outside stakeholders.
2. Dealership Management System (DMS) :-
A dealership management system (DMS) or auto dealership management system is a bundled management information system created specifically for automotive industry car dealerships or large equipment manufacturers, such as Caterpillar Inc dealerships, and also adapted for cars, boats, bikes, RV, and power sports dealers. These systems often contain software that cater to the needs of the finance, sales, parts, inventory and administration components of running the dealership. One of their functions can be automating tax returns.
3. Customer Relationship Management (CRM) :-
Customer relationship management (CRM) is a model for managing a company's interactions with current and future customers. It involves using technology to organize, automate, and synchronize sales, marketing, customer service, and technical.
Marketing Strategies :-
Marketing Strategies of any of the Firm can be defined under the following 4P's Of Marketing Mix. 1. Product
2. Price
3. Place
4. Promotion
1. Product Strategy :
Product is anything that can satisfy human needs and wants. The product is a combination of tangible and intangible aspects of the products offered by the manufacturer to the customers. It can be defined as a bundle of satisfactions and dissatisfactions offered by company to the customers at a point of time. The product strategy of Maruti is that its focus is on catering the needs of almost all the segments. Maruti Suzuki offers 16 brands consisting of Maruti 800, Maruti Omni, Maruti Alto, Maruti Versa, Maruti Gypsy, Maruti A Star, Maruti Wagon R, Maruti Zen Estilo, Maruti Swift, Maruti SX4, Maruti Kizashi, Maruti Eeco, Maruti Ertiga, Maruti Grand Vitara and 150 variants spanning across all segments. Thus company creates products that are unique and valued and it is attaining advantage either through differentiation via new features, improved performance, after sales service or through cost leadership.
2. Price Strategy :
The price is the amount a customer pays for the product. It is fixed after considering various factors such as market share, competition, material costs, product identity and the customer's perceived value of the product. The business may increase or decrease the price of product if other stores have the same product. The price decision is very sensitive and for that special care is to be taken to get the competitive edge. There are various factors to determine a price of a car, such as market condition, cost incurred to build a car, profit by company, dealer profit. The company's pricing strategies are such that every customer can own a car or upgrade to another one of his or her choice. The company offered a different model at a price difference of around 10,000. It follows a price-point-strategy wherein they have products available in almost all possible price points.
3. Place Strategy :
Distribution strategy of a firm is a plan created by the management of a manufacturing business that specifies how the firm wishes to transfer its products to intermediaries, retailers and end consumers. Maruti Suzuki has two manufacturing facilities in India. Both manufacturing facilities have a combined production capacity of 14,50,000 vehicles annually. Maruti has a strong dealer network. Infact it was one of the very first companies in the country to understand the importance of after sales service in high involvement products like cars. It has the largest distribution & Service network comprising of over 400 sales showrooms, over 600 dealer workshops, and 1900 Authorized Service Stations spanning across over 1190 cities unparalleled in the country. It has 30 Express Service Stations on 30 National Highways across 1,314 cities in India. Most of the service stations are managed on franchise basis where Maruti trains the local staff. To increase their reach to rural India, where setting up a complete dealership was very difficult, they opened extension counters which are operated by some dealer in the city thereby ensuring increased customer touch points without risking the viability of the dealers.
4. Promotion Strategy :
The promotion includes all communications a marketer used in the market for his products and services to create awareness, to persuade the customers, to buy and retain in future also. For improvement in the position of sales or progress of business this method is used. The message is given to target group regarding the features and benefits of the products or services. Without communication, the features, benefits and schemes would not be known to the customers and objectives of launching of products or services and increasing sales would not be completed. When communication creates awareness then only the interest would be created and customers would take the decision for buying. For promotion different methods of communication can be used. The promotional strategy of Maruti Suzuki is very effective. The company emphasise on road safety and environment friendly products. The company has launched road safety mission under which 5,00,000 people will be trained in the next three years.
This will be done through two channels – Institute of Driving Training and Research (IDTR) and the Maruti Driving
Schools spread across the country. Of the 5, 00,000 people to be trained, at least 1,00,000 will be people from underprivileged section of society, who are keen to take driving as a profession. The company has always promoted the concept of "Reduce, Reuse, Recycle" (3R's). The company has taken help of all the promotional tools like radio, television, road shows, print media, workshops and seminars to promote their cars. 4.1. Road Show :
The Company organizes road shows to display vehicles in the pavilions during various college festivals and exhibition. 4.2. Radio : Radio is one of the biggest medium to communicate. The company goes for radio announcements to convey about the product features, price, qualities, etc. 4.3. Print Media : The company also promotes with the help of print media .Advertisement is given in leading newspapers as well as they distribute brochures and leaflets at public places to reach the customers. At times they organize workshops and seminars to display their models and they also offer test drive. The company also advertises through banners and posters.
Few More Marketing Strategies :-
1. Maruti Insurance
2. Maruti Finance
3. Maruti True Value
4. Maruti Driving School
1. Maruti Insurance :-
Launched in 2002 Maruti Suzuki provides vehicle insurance to its customers with the help of the National Insurance Company, Bajaj Allianz, New India Assurance and Royal Sundaram. The service was set up the company with the inception of two subsidiaries Maruti Insurance Distributors Services Pvt. Ltd and Maruti Insurance Brokers Pvt. Limited. This service started as a benefit or value addition to customers and was able to ramp up easily. By December 2005 they were able to sell more than two million insurance policies since its inception.
2. Maruti Finance :-
To promote its bottom line growth, Maruti Suzuki launched Maruti Finance in January 2002. Prior to the start of this service Maruti Suzuki had started two joint ventures Citicorp Maruti and Maruti Countrywide with Citi Group and GE Countrywide respectively to assist its client in securing loan. Maruti Suzuki tied up with ABN Amro Bank, HDFC Bank, ICICI Limited, Kotak Mahindra, Standard Chartered Bank, and Sundaram to start this venture including its strategic partners in car finance. Again the company entered into a strategic partnership with SBI in March 2003 Since March 2003, Maruti has sold over 12,000 vehicles through SBI-Maruti Finance. SBI-Maruti Finance is currently available in 166 cities across India. Citicorp Maruti Finance Limited is a joint venture between Citicorp Finance India and Maruti Udyog Limited its primary business stated by the company is "hire-purchase financing of Maruti Suzuki vehicles". Citi Finance India Limited is a wholly owned subsidiary of Citibank Overseas Investment Corporation, Delaware, which in turn is a 100% wholly owned subsidiary of Citibank N.A. Citi Finance India Limited holds 74% of the stake and Maruti Suzuki holds the remaining 26% GE Capital, HDFC and Maruti Suzuki came together in 1995 to form Maruti Countrywide. Maruti claims that its finance program offers most competitive interest rates to its customers, which are lower by 0.25% to 0.5% from the market rates.
3. Maruti True Value :-
Maruti True service offered by Maruti Suzuki to its customers. It is a market place for used Maruti Suzuki Vehicles. One can buy, sell or exchange used Maruti Suzuki vehicles with the help of this service in India. As of 31 March 2010 there are 341 outlets.
4. Maruti Driving School :-
As part of its corporate social responsibility Maruti Suzuki launched the Maruti Driving School in Delhi. Later the services were extended to other cities of India as well. These schools are modelled on international standards, where learners go through classroom and practical sessions. Many international practices like road behaviour and attitudes are also taught in these schools. Before driving actual vehicles participants are trained on simulators. A the launch ceremony for the school Jagdish Khattar stated "We are very concerned about mounting deaths on Indian roads. These can be brought down if government, industry and the voluntary sector work together in an integrated manner. But we felt that Maruti should first do something in this regard and hence this initiative of Maruti Driving Schools."
Due to the above mentioned marketing strategies-
1. Product5. Maruti Insurance
2. Price6. Maruti Finance
3. Place7. Maruti True Value
4. Promotion8. Maruti Driving School
The Demand & Sales of Maruti has certainly increased over the past 5 years.
CONCLUSION:-
The Maruti Suzuki has a huge market and has left no stone unturned to satisfy the customers. It has models in every segment of the automobile market. Maruti Suzuki stands for value as much as it stands for performance. In spite of rising input costs, the company tries their best to keep prices down. Their running costs and resale values are unbeatable too. Competitive strategy of this company facilitated healthy profit and customer satisfaction and its recognition as a company which stands for environmental concerns. Nothing matches the delight their cars deliver. In act, customer they don't buy a Maruti Suzuki, they invest in it.
Related Topics