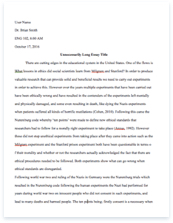 The whole doc is available only for registered users
A limited time offer! Get a custom sample essay written according to your requirements urgent 3h delivery guaranteed
Order Now
The book Relationship Rescue by Dr. Philip McGraw is all about saving your relationship. It gives many tips and techniques to get your relationship back on the right track. The purpose of the book is to provide help for and salvage any relationship in risk of failing. While seeking therapy for your relationship is often encouraged it is not always feasible so this book is seen as a great alternative. It is said by many to be a very good book. It is very interactive and straight to the point. My plan is to discuss different ideas from the book and elaborate on them a bit more incorporating the vast number things we discussed in class. I will also be including many of my thoughts on the different subjects and we will move on from there. Mr. Byron in your Marriage and Divorce class you taught us many different things. One thing in particular being that before two people decide to get married, and become One they should be whole themselves.
Many people think that they marry to become whole that they marry their "other half". When in reality you should never marry to relieve your feeling of loneliness or your feeling of being incomplete. These are both major pitfalls in many relationships today. The goal is for two people who are whole and confident with who it is that they are individually can join together as two whole people and form a strong bond. This is also discussed in Relationship Rescue briefly stated that before you can be truly happy together that you need to be happy and confident within yourself.
This wholeness of self gives you the ability to retain your sense of identity when you join together with another person. Like the example of the Unity Candle we discussed in class. It two half wicks join together they just make one whole wick. That doesn't really make the candle burn very bright but it would burn a lot brighter they were both whole to begin with. If more people could see how important it is to be whole prior to entering into a covenant as important as marriage I think the divorce rates in America would be drastically lower. It is often looked over and not really discussed in today's society but it is extremely important. Wholeness is absolutely essential, and if there is a marriage where only one individual is whole and the other is not, the reliance of the half on the whole can and not only that will begin to cause conflict.
You can't rely solely on one individual to be the giver and also the taker of your happiness. Because once they leave and take your happiness with them you will realize just how incomplete you are and it will affect you greater than someone who was indeed whole from the beginning. Dr. Phil does not dive as deeply into the subject as I would have liked him to but it was mentioned to some extent in the book which I do indeed appreciate. Mr. Byron in your Marriage and Divorce class we talked a lot about problem solving. Now in Relationship Rescue I found there to be an extreme lack of emphasis on problem-solving and conflict resolution. In fact Dr. Phil states it is "completely naïve & fanciful thinking to believe serious disagreements can be resolved." I in no way agree with this statement of Dr. Phil's view on the subject but it is indeed his view which he has a right to. In class we discussed the importance of problem solving skills in a relationship. We actually discussed that how an individual resolves and/or deals with conflict is an important thing to look at and notice prior to marriage. The lack of these skills or the presence of really bad methods of problem solving could truly devastate a marriage.
In class we did the Couple House Foundation and problem solving was actually a very thick layer in that foundation accompanied by decision making and style of conflict resolution. I don't agree with Dr. Phil because if serious disagreements won't ever truly be solved I view that as meaning they will always be there just festering within the relationship. And that in no way can be healthy for any relationship. He also mentions that the statement ,developing problem solving skill is present in a good relationship, is a relationship myth. This is something I once again do not agree with him on. It is great to have problem solving skills and maybe even develop new ones that are better for the both of you within your relationship. And within this area I believe compromise comes in, compromise can and will diffuse and even eliminate many problems within a relationship. When I say this I am speaking of healthy
compromise from both parties not just one individual constantly giving in to the demands of the other. But healthy compromise in my opinion is present in any and every healthy thriving relationship or marriage. When your mate is willing to compromise, sit down with you and put forth an honest effort to solve the problems you two are having that shows a great deal of commitment.
Being able to see and be reminded of the fact that your mate is truly committed to you within itself will strengthen the relationship to some extent and evoke an even greater desire to fix any problems. Things like problem solving help to develop communication skills within the relationship to an even greater extent. These skills expand well beyond just solving the problem to just ending the fighting. Problem solving and conflict resolution tap into some many other parts of the relationship in a very positive manner. It also brings the two closer together in the relationship working together on the same team in pursuit of the same goal to find a solution and to better as well as strengthen their relationship. So this is one portion of the book that I had to disagree with Dr. Phil on because problem solving and conflict deserves a lot of credit that he neglected to give. Mr. Byron in your Marriage and Divorce class we discussed values and qualities needed or desired in a good relationship. In Relationship Rescue Dr. Phil also covers some of these same things.
He has a section named "Internalizing the Values needed to build & maintain a strong relationship" (McGraw, 2000). In class we discussed some of these very characteristics. Values and qualities such as the 10 Heart Qualities and the 10 Character Qualities. The 10 heart qualities are as follows Love, Empathy, Sympathy, Compassion, Caring, Tenderness, Sensitivity, Generosity, Forgiveness, and Oneness or Spirituality . The 10 character qualities are these Honesty, Responsibility, Respect, Self-Control, Commitment, Equality, Obedience, Patience, The courage to do what is right, and do no harm. Now I'm going to elaborate on some of these characteristics that are very important for the individuals in a healthy relationship to obtain. Starting with heart qualities love is very important no one wants to even start a relationship with someone they don't think is capable of loving. Love is the ability of one person to be or at least strive to be self-less in regards to the one they claim to love.
Love exudes patience, kindness and is just undeniably genuine. Another heart quality is empathy which is taking on a genuine care for your significant other and what they may be going through. Being able to place yourself in their shoes and truly provide support in a way you would want to be supported in such a situation. Another is forgiveness which is super important in any relationship. As people who are in no manner perfect we make mistakes and no one wants to be involved with someone incapable of forgiveness. If someone is incapable of forgiveness that means anything you may do that they do not like they will not forgive you for and will constantly bring it up and use it against you. They will leave it hanging over your head but when they do something and are in search of your forgiveness they may expect it immediately.
A situation like this makes the relationship very uneven. And uneven usually doesn't hold up well under pressure one side will break. This is why forgiveness is indeed a very important heart quality. Moving on to character qualities beginning with honesty people truly desire someone who is honest. You feel you can trust someone who you view as honest. And with trust come respect just an entire slew of great qualities a thriving relationship needs. Respect is actually another character quality and respect is truly caring about the opinion of your mate and even being proud of who they are as well as the things they do. Even in a certain situation looking up to your mate because you see them growing and challenging you to do the same. The last character quality I would like to talk about is patience which is beautiful and often ignored. Patience within a relationship can take it so far and really build it up. I think patience also reveals the level of commitment or desire to remain in the relationship. These are all important qualities and are probably all present in a strong healthy relationship and if not all the vast majority I'm sure.
Mr. Byron in your Marriage and Divorce class you taught us that you cannot "change" your partner. You discussed how many people seem to think there is "magic I the gold of the rings." And that upon marriage many individuals believe their spouse is going to turn into the person they have always wanted their spouse to be. Which is just so untrue and Relationship Rescue touched on this very subject. It is actually mentioned as one of the relationship myths in the book that you can "Fix" your partner. It mentions that in some way you are to blame with problems that occur in your relationship (McGraw, 2000). So honestly it's sad the vast number of people who seem to think that marriage will change someone into the person they have always wanted them to be. Marriage amplifies problems and if you're not ready and willing to grow you are not ready for marriage.
Mr. Byron in your Marriage and Divorce class we discussed deal breakers which are also discussed briefly in Relationship Rescue. A deal breaker was characterized in something that prior to marriage if you can't deal with it then marriage isn't the road you need to walk down with this individual. The list of deal breakers we compiled are as follows: Marital roles, finances, sex, In-Laws, friends outside the marriage, time, children, education/career, religion, and habits. To touch on a few one being finances such as debt upon marriage all of your debt combines. And if you didn't have debt prior to marriage well you do now. And debt can be a very big deal especially if the person who has acquired all of the debt is just interested in racking up more.
This leads us into finances if you are planning to marry someone who is a spender big spender. A spender of money they do not have and you're a big saver that could be a big deal breaker. Also the desire to have children or the lack thereof could be a deal breaker in what was thought to be a strong relationship. If one wants a lot of children and their mate doesn't want any children and has never wanted children that is a very big difference in desire and changes the picture each individual had for their future. Last but not least is religion, this is also very important and it could cause a rift when it comes to the type of wedding ceremony. If their religions are very different one wants a rabbi and one wants a bishop/pastor to conduct the ceremony. This could very well be a deal breaker. Which is way it is good to discuss these things prior to marriage and not just these things many more. Encountering a deal breaker before marriage could vastly decrease the divorce rate in the U.S.A. I feel many people have been encountering deal breakers after the vows then just ending it all because they failed to discuss these things prior to marriage. Very important and should probably be a requirement for any couple intending to marry.
Overall the book was rather interesting and in no way a terrible waste of my time, which I must admit I thought it would be. Mr. Byron I found your class to be extremely interesting and I wish it was a longer series than just the workshop. You taught us a lot of interesting things and you weren't afraid to share your own personal experiences with us even given the fact we were a group of strangers. You provided advice for those that asked questions concerning their own lives which is very admirable. I am glad I took this workshop it gives an entirely new view to singles how they approach future relationships. And I'm sure it also gave a new view to those who are in relationships and even those who are married. Thanks again for teaching the class and teaching it with bluntness and spunk.
References
McGraw, P. C. (2000). Relationship rescue. (p. 272). New York, NY: Hyperion.
Related Topics