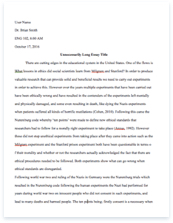 The whole doc is available only for registered users
A limited time offer! Get a custom sample essay written according to your requirements urgent 3h delivery guaranteed
Order Now
Nardine Collier
The case study continues the story of Marks & Spencer, the previously successful British retailer which had run into a series of strategic and financial problems in the late 1990s and early 2000s. This case examines the attempts of two CEOs, Roger Holmes and Stuart Rose, to turn around the company's fortunes with very different approaches.
Michael Marks began one of the world's most recognised brands by establishing a penny bazaar in 1884. The phenomenal success of the business led Marks to seek a partner; he chose Tom Spencer. From this partnership Marks & Spencer (M&S) steadily grew, but by the early twenty-first century its success was running out.
Hitch in the formula1
Until the late 1990s M&S was highly successful in terms of profit and market share. This was achieved by applying a fundamental formula to its operations, which included: simple pricing structures, offering customers high-quality, attractive merchandise under the brand name 'St Michael', working with suppliers to ensure quality control, and providing a friendly, helpful service. This was enhanced by a close-knit family atmosphere in the stores, which was compounded by employing staff whom M&S believed would 'fit in'.
Throughout most of the 1900s M&S was led by family members, who favoured close control and meticulous attention to detail. Central edict was given for purchasing, merchandising, layout, etc., hence every M&S was identical, resulting in a consistent image and guarantee of standards. M&S stocked generic 'essential' clothing, and priced its products at a 'reasonable' level, while emphasising their high quality, a claim based on its insistence of using British suppliers. M&S's problems crescendoed in 1998 when it halted its European expansion programme, announced a 23 per cent decline in profits, and suffered decreasing customer satisfaction. Richard Greenbury (CEO) blamed this on a loss of market share to 'top-end' competitors such as Oasis, which offered more fashionable, but similarly priced goods, and at the bottom-end with competition from discount stores and supermarkets, which offered essential clothing, but at lower prices.
Analysts felt M&S no longer understood its customers' needs, was preoccupied with its traditional risk-averse formula thus ignoring changes in the marketplace, focused on day-to-day operations rather than long-term strategy, and had an inward-looking culture, as executives were promoted internally, after immersion in M&S's routines and traditions. To counter these problems successive CEOs implemented many strategies, including refurbishments, store acquisitions, restructuring, new ranges, overseas sourcing, European expansion followed by complete withdrawal, diversification into homeware, and moving from the corporate headquarters. However, these measures made little impact, and profits warnings and falling share prices (2503/4p at its lowest) followed.
For full details of M&S's success and problems throughout the 1990s to 2004 refer to Marks & Spencer (A).
This case was prepared by Nardine Collier, Cranfield School of Management. It is intended as a basis of class discussion and not as an illustration of good or bad practice. © N. Collier 2007. Not to be reproduced or quoted without permission. Marks & Spencer (A) case is held in the Classic Cases collection on the website and is accessible for reference.
Exploring Strategy by Johnson, Whittington & Scholes
Exploring Strategy Classic Case Studies
New style
In 2001 Luc Vandevelde (CEO) head-hunted Roger Holmes, aged 40, to be Head of UK retailing. Holmes started his career as a consultant for McKinsey, moving to Financial Director of DIY chain B&Q, Managing Director of retailers Woolworths, and finally Chief of Electricals for the Kingfisher group. At M&S he began by implementing a store refurbishment, creating 'shops within shops', to show customers how different styles worked together. In implementing Vandevelde's plans to recapture core customers' confidence, Holmes employed Yasmin Yusuf (fashion buyer) as Creative Director, to target M&S's more traditional customers. He was then instrumental in brokering a collaboration with George Davies, founder of Next (womenswear retailer) and creator of supermarket clothing range 'George'. Davies' remit was to cater for M&S's fashion-conscious customers, aged 25–35. The new range, 'Per Una', attempted to compete with brands like Kookai. It had its own walled floor space to differentiate it from the rest of the store. Davies owned Per Una, and retained the profits from supplying M&S. One month after its launch, M&S reported its first sales increase for three years, and a rise in share price. Per Una was well received by customers, but as demand had outrun supply, roll-out was reduced.
M&S then delivered its 2002 end-of-year results: although there had been a rise in profits Vandevelde emphasised that it was not a recovery, but that M&S had 'turned the corner'. However, at the July 2002 AGM Vandevelde resigned as CEO to become part-time Chairman. Unsurprising to many, Holmes was promoted. Some analysts were worried Vandevelde was leaving too early in the recovery process, whereas others credited Holmes with much of the responsibility for the recovery, and as the driving force behind the revitalisation of women's clothing. Heralded as 'the man behind the turnaround', in spite of having no previous experience of selling clothing, Holmes was described by the City as being 'very personable, bright, intelligent'. Holmes had spoken to customers, and was struck by how inwardly focused M&S had remained. His conclusion was to return to a 'passion for product'. He had also injected innovation into the food ranges, and was crucial in the overseas withdrawal.
As CEO Holmes started by leveraging financial services, as it was the most trusted, yet underexploited part of M&S. Its profits had fallen £12.1m (117.5m) and it was 'under review' following M&S's decision to accept credit cards, as this had minimised usage of its own charge card. To leverage its cardholders it launched a pilot scheme of a combined credit and loyalty card, named '&more'. By October the jubilation surrounding M&S continued as it increased sales in a turbulent market. However, falling market share in childrenswear and overstocking in womenswear had spoilt M&S's performance, where Holmes admitted he was forced to discount heavily. In December M&S achieved what many regarded as a coup, when it poached Vittorio Radice from Selfridges (department store) to head homeware. Analysts were impressed by M&S's ability to attract such renowned creative talent, feeling that it was a sign of recovery, and that its competitors should be worried. Reporting on the Christmas trading, Holmes presented a like-for-like sales increase, which led M&S to outperform most of its competitors and beat the City's predictions: I think there is a building confidence among our customers. In the end, it all comes down to product and in clothing we have got the core fashionability right.
(Financial Times, 16 January 2003)
In spite of this there were heavy mark-downs, at a cost 5 per cent higher than in 2001. Holmes blamed unseasonable weather for slow sales of winter coats and associated apparel. Continuing the turnaround Holmes streamlined M&S's logistics by halving its contractors, and sourcing directly rather than through third parties. Further, following successful pilot trials, Holmes launched &more, which allowed cardholders to earn points for purchases they made, redeemable as M&S vouchers. M&S also won a Queen's Award for Enterprise for its washable suit, which Holmes hoped would instil a culture of innovation throughout the workforce. The 2003 end-of-year figures showed an increase in profits. Holmes promised that M&S would soon recover from its recent sales slowdown, and win back market share and customers. To achieve this he vowed the top priority would remain clothing and food. In homeware he intended to build stand-alone 'Lifestores', which would showcase a functioning house, so that customers
Marks & Spencer (B)
could see the homeware range in situ. It was hoped that customers would not buy one item, but instead purchase a way of life. Holmes also announced that M&S was to open its 'Simply Food' stores in motorway service stations. Although stressing that it would proceed cautiously with its new formula, he planned to open 150 stores by 2006, explaining that while operating smaller stores presented new challenges, they had delivered sales in excess of the average return for food.
Where from there?
By November 2003 there were concerns that M&S's recovery had seriously faltered. Senior and middle management were reported to be disappointed with the lack of progress. Holmes was seen as the problem: blamed for being too nice, taking too long to make decisions, and lacking relevant experience. M&S's complicated structure compounded these problems, where underneath the main board was an operating committee of 19 members. An insider commented: Everyone likes Roger, but he's really a management consultant, not a clothing retailer. Instead of taking a decision, there'll be another committee formed. . . . Decision making is so slow. The bureaucracy hasn't really changed. They had a go at it, but now it's gone back to the old ways. There's a general level of frustration and discontent.
(Daily Telegraph, 3 November 2003)
In addition, employees described 'turf wars' between Davies and Yusuf. Further, commentators were shocked by unprecedented '20 per cent off' discounts, feeling M&S must have sold goods at less than cost price.
Yet in discussing M&S's performance, Holmes explained it had been solid, because of increasing profits. Countering the accusation that the recovery was running out of steam, Holmes stressed how much M&S had achieved, specifically regaining customer trust, and the success of &more, which had given it an opportunity to build relationships with, and understand, what Holmes called its 'most important customers'. Children's and womenswear continued to be a problem; to counter this Holmes was planning to segment M&S's offerings more attractively, with mix and match tailoring solutions.
Problems with food also returned, where, although market share was growing, it underperformed the market. In response Holmes increased the Simply Food stores, as they achieved significant performance. Homeware was also facing difficulties, which Holmes blamed on a dependence on promotions and under-exploiting opportunities. He continued to be confident for the future, explaining his intention to bring greater breadth and 'newness' to products. However, by early 2004 total sales had fallen. The main concern was clothing, where Holmes described the womenswear ranges as 'not strong enough', with 'the wrong products in place'. As a result Holmes took a more direct interest in womenswear. He also reported that homeware had underperformed, and described food's performance simply as 'adequate'. In presenting the 2004 end-of-year results Holmes admitted market share gains had not been delivered, after the initial surge in recovery of clothing and food had faltered. He also blamed market conditions, 'subdued customer spending' and increased investment from competitors for M&S's results.
Commentators felt Holmes had an unrealistic understanding of events, when he stressed consumers' perception of clothing had improved, but admitted that this was mainly with Per Una. M&S also faced conversion issues as core customers were buying less and occasional shoppers declined, believed to be because customers were spending more at out-of-town supermarkets. Customers complained that trust had been damaged, and quality had fallen. To counter this Holmes promised fundamental action to improve products, supply chain, stores and operations: we face some significant structural and competitive issues, but I'm confident we can respond. (Annual Report, 2004)
Holmes created an executive committee to deliver the board's plans, and also commissioned 'Per Una Due', described as Per Una's 'funky younger sister' for those aged 15–30. He explained that customer demands had shifted; customers felt the clothes were uninspiring, their presentation confusing, and that M&S had not followed them regarding style or value.
Exploring Strategy Classic Case Studies
clothing more imaginatively to create well-signposted choice in terms of price and style. To appeal to the core older customers Holmes was developing new classic and contemporary sub-brands. The food range had performed poorly at key celebration times, for example Easter and Mother's Day, periods at which M&S traditionally excelled. Holmes admitted this was due to 'insufficient product innovation'. Hence he planned to renew the food ranges, and promote them based on their 'unique qualities'.
Holmes acknowledged that customers liked the Lifestore, but it was too contemporary. He therefore opened two further stores, with a bigger range of better-priced products. Finally, he promised a tightening of logistics, store refurbishments, downsizing of headquarter staff, and to raise M&S's profile regarding corporate social responsibility (CSR). Following this investors were shocked that M&S was underperforming the retail sector by 30 per cent, and the crisis was spreading from clothing to food. Papers reported that the board was concerned about Holmes, whom they saw as vulnerable, especially when justifying results to the City, as he explained that M&S had a lot to do, and that what it was doing was not enough.
Crisis point
M&S's problems pinnacled in May 2004, when Philip Green, retail entrepreneur, announced his intention to make a £7bn takeover bid. Although Green had previously made an offer for M&S (£6bn in 2000), this time it was considered far more seriously. Green explained that he had made the bid for M&S because of its increasingly poor performance, but specifically when its shares fell to 290p, and following Holmes' announcement that recovery had faltered. This sparked a dramatic boardroom coup. Paul Myners, Non-executive Director, led the board in sacking Holmes and replacing him with Stuart Rose. Vandevelde stepped down and Myners became Chairman. In return for refusing Green's offer investors demanded M&S's turnaround.
Rose, aged 55, had many years of retailing experience, having worked for M&S as a trainee, progressing to senior executive over 17 years. He then became Head of Burtons menswear, and subsequently women's retailers Evans and Principles. He was involved in the sale of Argos (catalogue chain), the merger of Booker (cash-and-carry), and transformed the Arcadia group before selling it to Green, while securing £25m for himself from the sale. Having made no secret that this was his dream job, Rose was well received by the board, as he enthusiastically discussed ideas for new ranges and competitive pricing. Rose brought with him colleagues Charles Wilson to run logistics and Steven Sharp to oversee operations. Rose explained that he would head clothing since it was the core of the business and the source of key problems; this resulted in Radice, who held the position, being dismissed. The press believed that Rose, who characterised himself as a 'shopkeeper', was adept at building morale, comfortable with analysts and shareholders, and widely known for 'doing simple things well'. Colleagues described him as 'nice, quiet and ruthless'. These sentiments were echoed by investors who liked Rose's experience of re-energising fatigued retailers and record of delivering shareholder value.
Defending against the bid, Rose's top priority was tackling M&S's trading problems. He began by making culture changes, improving decision-making accountability, and revitalising clothing to get back in touch with the core customers. Rose's defence also hinged on dealing with Holmes' initiatives:
They have got too many initiatives, there's a little bit of analysis-paralysis. There are too many decisions taken by committee.
(Financial Times, 4 June 2004)
Rose felt his predecessors had focused on management processes instead of products and costs, and criticised them for not growing out of town. Some directors, unhappy with the new regime, left, while the remaining non-executives from Greenbury's reign were persuaded to retire. Analysts complimented the board for a decisiveness that had hitherto been missing.
Marks & Spencer (B)
People have forgotten their roots . . . there is a little bit of clinging to each other. But you can't hold hands. We live in a tough, commercial world. . . . The business definitely suffered a little from the A-word, arrogance, in the mid to late-90s. It looked out the window and found the world had passed it by.
(Irish Times, 11 June 2004)
Shareholders were encouraged that Rose had begun addressing the weaknesses in quality and retail experience of the senior management. In reversing Holmes' initiatives Rose closed the continuously underperforming Lifestores, which customers had branded as 'pricey' and 'too contemporary'. He also announced a deal with HSBC, which had acquired M&S's financial division for £762m, with M&S retaining 50 per cent of future profits until 2014.
Rose believed there was no coordination across departments, with product proliferation via sub-brands weakening the core proposition. He also thought the process from drawing board to shop floor was too slow, that there was a lack of innovation and, critically, no clear pricing strategy. M&S employees began to praise the combination of Rose and Myners: Holmes and Vandevelde let the business drift into a mire of inefficiency. Without Green knocking on the door, we would never have made these momentous changes.
(Financial Times, 10 July 2004)
In mid-June Green returned with an £8.9bn offer (370p per share). This proposal was quickly rejected, as the board felt that it 'significantly undervalued the group and its prospects'. This led shareholders to pressure Rose to return capital to them. By July Green made a £9.1bn offer (400p per share). This time he received support from M&S's largest investor, Brandes. Shareholders seriously considered the offer, but again the board dismissed it for undervaluing prospects. Many investors were shocked by the rejection and, to justify the decision, wanted Rose to show that his plans would take shares to 450p.
In response Rose presented his strategic review:
we have neglected, confused and disappointed our core customer. . . . This is not smoke, mirrors or magic tricks. Our objective is to rely on the founding principles of the past and modify them for today. (Financial Times, 13 July 2004)
He explained that M&S had been inward facing, failing to deliver what customers wanted. Rather than create short-term value, he intended to address the fundamentals of the business by:
Shelving Per Una Due, as it was not targeted at natural M&S customers. Acquiring Per Una from Davies for £125m (with Davies remaining as CEO for two years to retain brand direction).
Cancelling more than 500 food products.
Developing supply chain and sourcing efficiency, to reduce the stock overhang. Stopping waste and unnecessary administration costs.
Improving core services.
Returning £2.3bn to shareholders (through buying back 635 million shares). Moving to out-of-town retail centres.
Restructuring and redundancy.
Changing employee mentality.
Closing or upgrading stores, which he likened to hospitals.
Rose was confident that if he 'under-promised and over-delivered', he would achieve cost savings of £250m in a year, and sales growth. His conclusion was a return to five core values: quality, value, service, innovation and trust. Shareholders felt these values were a return to lost standards. Analysts believed that this would surpass Green's 400p, stating that Rose had done 'just enough to buy M&S some time'. However, investors were concerned that the plans did not focus on future sales growth, only the 'nuts and bolts' of recapturing the core customer, speculating that some would find Green's offer increasingly viable.
Exploring Strategy Classic Case Studies
Meanwhile Green lobbied investors to pressure the board, finally contacting them to indicate that his bid was backed by 36 per cent of shareholders and that he wanted their support. M&S issued a statement that it would not accept Green's proposal. Green then issued a statement professing that he would 'fight them on the high street'. The share price fell sharply to 345p, with the press reporting that the pressure was on Rose to deliver. Sharp then became Director of Marketing, launching M&S's highly popular 'Your M&S' adcampaign, as part of its strategy to reposition the brand to give M&S back to the customers and employees. He explained that it was capturing M&S's heritage with modernity. M&S also rationalised its many sub-brands across food and clothing.
However, sales and shares continued to fall as M&S admitted 'haemorrhaging market share', having continued clothing problems and a too contemporary homeware range. Rose explained that this was based on prior commitments (many of his visions would not be in store until Spring 2005), emphasising that M&S was merely 'troughing out' after being in a dip, and that it would take time for the results of his initiatives to emerge. Though stating that growth was likely to materialise over the next 18 months, investors were unhappy with the outlook.
By Christmas M&S began to receive some praise for its clothes, as it returned to delivering classics, with a fashionable edge. Kate Bostock joined to head womenswear; investors were delighted as she was the first woman in the position, although her initial collection would not reach stores until Autumn 2005. However, this was overshadowed by worsening performance in food, store-wide lost market share and a fall in half-year profits. Rose explained: It is fair to say that there is more to do than I had previously thought. . . . It is do-able. (Financial Times, 10 November 2004)
In reacting Rose halved the board, to himself, Wilson and Ian Dyson (replacing the ousted finance director), his aim being to move closer to the operating units, get more control and increase speed and flexibility, as he admitted turnaround was an uphill task. As a first step Rose reduced stock commitments in clothing, cut lead times, simplified homeware's products and arranged new terms with suppliers. He conceded that M&S had failed its customers by not understanding their needs, and that more competitive pricing was needed. Hence he promised better range construction:
We took a scattergun approach to our ranges rather than a rifle. (Financial Times, 10 November 2004)
Even with these aggressive tactics, M&S suffered a poor Christmas with its sixth consecutive quarter of falling sales, resulting in a profit warning. Investors were surprised, but said they would give Rose until December 2005 for recovery. Rose admitted feeling 'under the cosh', but was optimistic that he could deliver growth by 2006–2007, explaining that he had tackled underlying issues, and that the figures were improving.
In late May Rose presented M&S's results, which showed it was still more expensive in clothing and food than the UK average. Market share had been lost throughout clothing, and trading conditions were difficult. Commentators described clothing as 'drab, unappealing and confusing', compared with Per Una's vibrancy. Rose explained that recovery was on track, but there were no quick fixes.
Rose acknowledged there had been little communication with employees, as he had undertaken action without debate. Further, as they received customers' criticism, they had developed a trench mentality. He wanted them to understand M&S, so implemented a £10m training initiative aimed at creating a 'can-do' attitude.
To complement Rose and Bostock's first collection Twiggy (1960s icon) and Erin O'Connor (supermodel) were used in ad-campaigns, which were well received, and evidenced by improved sales. A slick food ad-campaign, 'This is M&S', was also launched, and Amazon was commissioned to run its Internet operation, as Rose felt it was not up to date with technology, nor had the website been utilised to its full capacity, as it only sold a selection of items.
The 'R' word
In mid October, M&S reported its first sales increase since 2003. Analysts were pleased as this was in response to Rose's collection. The clothes were heralded as practical, stylish, with customer-friendly designer influences, and because new clothing was introduced fortnightly customers increasingly returned. Rose had also created a value range, and established a fabric pool for 'seasonal must haves'. A new pricing strategy was operationalised based on tiers: 'good', 'better', 'best', to indicate value and quality. The news made the shares rise above the psychological 400p barrier. By November M&S's shares hit a six-year high at 428p after presenting increased profits: the changes are not rocket science or new to the industry . . . [but are] quite novel for M&S. This is the first sustained improvement in product and style of clothes for a long time . . . I'm not claiming perfection but we are beginning to deliver what customers want. (Financial Times, 9 November 2005)
Press headlines included 'Say it cautiously . . . M&S is on the up', praising Rose for 'achieving a turnaround in the worst consumer downturn for 15 years'. Yet Rose remained cautious: Let's put this into perspective. This is
a fine business that needs some work on it. I think we're halfway there. I'm not going to say the 'R' word yet. We do need further work but we're on the right track. (Observer, 13 November 2005)
By late December the shares had risen to 5041/4p, the highest price since 1998. The press heralded this as vindication for rejecting Green's offer. However, some commentators felt Rose had not delivered respectable sales growth.
Although Christmas 2005 trading was poor across the industry, M&S achieved its first underlying growth in clothing for more than two years. However, Rose was wary, explaining that it was not a rebound of fortunes. By February M&S was outperforming a falling market. Analysts were impressed, and deemed it a full recovery as M&S grew its market share in clothing, and was one of the best performers in the FTSE 100. This was predominantly credited to a refurbishment, rapid clothing turnover to match fashion trends, lowering of, and structure for, prices, and interesting ad-campaigns. By April 2006 M&S had delivered growth in clothing, home and food, which pleased investors as it followed the news that Next's sales had been hit by M&S's revival. Rose issued bonuses to thank staff for their commitment. He admitted he was six months ahead in his three-year plan and felt M&S's position had stabilised. Shares were priced at 586p, and customers had reached 15 million per week. Yet Rose warned there was more to do before he would hang the recovery tag on M&S:
we are pleased with the progress . . . but there remains much to do . . . I like to over-deliver and under-promise and recovery is a big word. Ask me in January 2007 and I'll probably be happy to use the R-word if we're still making progress. . . . It's like going into a garden that's not been tended for five years . . . you've got to do all the weeding, aerate the soil, re-landscape, plant, and it's not until you sit down a couple of years later you think 'Oh, its looking quite good!' And that's what we're doing, we're gardening.
(Financial Times, 12 April 2006)
Analysts remarked that they feared for M&S's competitors, but warned that turning recovery into sustained growth and profitability would depend on Rose's strategic decisions.
Related Topics