Marketing Plan for SHARP Plasmacluster Air Purifier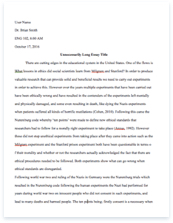 The whole doc is available only for registered users
A limited time offer! Get a custom sample essay written according to your requirements urgent 3h delivery guaranteed
Order Now
Cosmos ITL Group Middle East plans to enhance its UAE market share for one of its products; i.e. SHARP Plasmacluster® Air Purifiers, despite dealing with a diversified range of electronics but this plan is exclusively initiated to serve the potential market demand for this particular product only in light with the huge concerns and worries of H1N1 Virus Swine Flu across UAE residents and business owners in which this product helps in protecting the people and the environment from this virus and many other harmful airborne substances. To achieve this objective, we will increase revenues/sales and improve client post sale service, thus, reposition the company as the leading distributor and service provider for this category of products, hence, cross sell other products eventually through our gathered clientele database and serve the environment in the same time.
Our new marketing focus, made explicit in this plan and exclusive for the SHARP Plasmacluster® Air Purifiers in the UAE, renews our vision and strategic focus on adding value to our target market segments; i.e. homes, small and large business offices, hospitals, schools and universities in our local market. Our marketing challenge is to position our product and service offerings as the high-quality, high value-add to the health of the society, our goal is to achieve 100% increase in sales over the coming 5 years and 100% customer satisfaction, we believe that superior customer service leads to superior sales acheivement.
The sale price of SHARP Plasmacluster® Air Purifiers is AED 1,600 including AED 1,200 in total expenses (inclusive cost of goods, storage, variables & non-variables, utilities, overheads, etc..) and an AED 400 (25%) mark-up (Net profit), having the target audience prefer quality over value in addition to their health protection concern, we expect the audience won't perceive the price as too high.
Our demographic is mainly above average income individuals who care more about their family health and establishments that care about their people's health. After conducting a survey it was found that 93% of people and 81% of establishments do actually care about health. Four major competitors who sell similar products currently exist in the UAE with an equal market share of 25% each. We will be advertising the quality and features of our product. Our target is to achieve a market share of 50% in the next 5 years vs. our current market share of 25%. Our forecast is considering 100% increase in sales from AED 35.2 Mln (22,000 Units) per annum currently in 2009 to reach AED 70.4 Mln (44,000 Units) per annum by end of year 2014 (5 year forecast).
Our expected market share will grow most rapidly in the first two years (growth and maturity stage) then stabilize after 5 years. Our promotion strategy includes: mails/emails campaigns, creating direct sales force, introduce sales commissions to motivate staff, media advertisements, website advertisements, sponsorship and affiliation.
Quality is our primary concern so we will be implementing quality control systems including: audits, documentation and meeting UAE regulatory standards.
INTRODUCTION
ORGANIZATION AND PRODUCT
In 1960 ITL Group opens its first departmental store in Dubai under the name of Cosmos. Once started, there was no looking back. Rather than get drowned in a clutter, Cosmos decided to make a policy to take on products that had a history of quality attached to them. So it acquired sole distribution rights for brands that need no introduction – Sharp, Konica Minolta, TDK, Rhythm, Remington etc… all of which are marketed by Cosmos. The products are being promoted through an outstanding network of authorized dealer outlets as well as cosmos showrooms across UAE. By procuring products that incorporate only the best in technology and back up support, Cosmos has already sent out clear signals to consumers that it believes in envisioning for them a lifestyle that goes far beyond the ordinary.
SHARP Plasmacluster® Air Purifier is inspired by world's first-of-its-kind Plasmacluster Ion technology, and the product is effective in eliminating a total of 27 kinds of harmful airborne species. It contributes to help create an eco-friendly community, play an active role in a wide range of lifestyle situations. Raising the level of environmental consciousness among its customers worldwide, Sharp had developed the technology in the year 2000. Since its development, Sharp has been working together with prominent research organizations around the world. The academic institutes have demonstrated that Plasmacluster ions are effective allergy generating substances.
SHARP successfully replicates natural air sanitization process through the innovative Plasmacluster Ion technology. By creating a positive and negative ion shower, the technology is able to recreate the natural chemical process that purifies the air in the earth's troposphere. In this way, Plasmacluster Ion technology inactivates most airborne elements including viruses, bacteria, allergens, mould spores, germs, fungi, dust mite particles and other odor causing substances. It is even effective against many of the noxious components contained in cigarette smoke. Dust mites and house dust are said to be the cause of eighty percent of allergy-related illnesses, including Bronchial Asthma and Atopic Dermatitis.
SHARP Plasmacluster® Air Purifier is the world's most awarded air purifier proven in 13 institutions around the world, it quickly became No. 1 Selling Air Purifier Brand in Japan, South Korea and China, moreover, collaborative research has proven that it's able to destroy H5N1 (Bird Flu Virus), SARS Virus and H1N1 (Swine Flu) viruses, furthermore, the product is licensed by the UAE Ministry of Health (No. 19172930909).
HISTORY
Chronological History of Plasmacluster Ion Technology
On 19 February 2001, Sharp announced that it had developed the world's first Plasmacluster Ion air purification technology, described as airborne ions surrounding germs and odours.
Interestingly, the first product to use this technology was launched earlier in 2000. An air purifier (FU-L40X), it was described as using Plasmacluster Ion technology that releases inactivating positive and negative ions into the air to surround and inactivate mold fungi.
On 3 September 2003, Sharp declared that it had proof for the first time ever that Plasmacluster Ions deactivate airborne mite allergens, a main cause of asthma and atopic disorders.
On 27 July 2004, Sharp announced that Plasmacluster Ions inactivate airborne corona virus – A World First.
On 17 November 2004, Sharp explained the mechanism for inactivating bacteria by Plasmacluster Ions.
A dramatic but seemingly unnoticed claim was made by Sharp on 6 June 2005 that Plasmacluster Ions had been proven effective against airborne highly pathogenic H5N1 avian influenza.
On 21 November 2005, sales of Sharp products equipped with Plasmacluster Ion technology reached 10 million units worldwide.
On 10 August 2006, Sharp introduced humidifying features into air purifiers. This amplified the effectiveness of Plasmacluster Ions.
Stepping up the ante, on 3 August 2007, Sharp proved the effectiveness of Plasmacluster Ions in eliminating serratia bacteria in collaboration with Dr. Melvin First, Professor Emeritus, Harvard School of Public Health.
Another dramatic announcement by Sharp on 27 August 2008 was headlined Higher Concentrations of Plasmacluster Ions Boost Virus Inactivation and Elimination, Inhibit 99.9% of Airborne H5N1 Avian Influenza ('Bird Flu') Virus. The verification was in collaboration with Retroscreen Virology Ltd, a UK company associated with virology Professor John S. Oxford, University of London.
On 19 January 2009, Sharp announced plans to install 10,000 Plasmacluster Ion generators at its offices globally to combat a pandemic of new viruses. These ion generators produce 25,000 ions per cubic cm and catered to room sizes of 23 square m and 50 square m. The aim is to deactivate harmful airborne substances in all Sharp offices, thereby ensuring the safety of employees and to keep the company business running smoothly.
STRATEGIC PLAN AND FOCUS
To attain the organisation's strategic direction, the company's mission, goals, objectives and competitive advantage have been established to provide a vision and foreground for the company's success. In addition, a measure of the scope of the product which the organisation offers, and the underlying environmental commitments held in relation to both the air purifying industry and the environment itself, are also key players in the company's strategic direction and focus.
MISSION STATEMENT
COSMOS ITL GROUP MIDDLE EAST is synonymous with fair business practices and ethics, quality service and a commitment to society.
GOALS AND OBJECTIVES
NON- FINANCIAL
COSMOS ITL GROUP MIDDLE EAST endeavour to achieve the highest level of customer satisfaction in relation to both the product and service provided by the company. This is further achieved by ensuring that the highest quality standards are adopted on all levels of manufacturing and production, for guaranteed 100% customer protection when using the product. This guarantee extends to the protection of environment.
Furthermore the company is committed to maintaining good employment opportunities and working conditions for all employees, to build a reputable organisation culture. This concerns promotional and sales staff, management and the like.
The company is committed to further enhancing an already existing corporate social responsibility in relation to environment protection in UAE.
FINANCIAL
The primary financial goal of this product is to gain 50% market share after 5 years, and reach market saturation within the following 5 years. As we reach market saturation, sales will gradually decrease as the product lifespan is 10 years long; as sales slow in UAE we will decrease distribution expenses in UAE and start to regionalize the product (within the Middle East). We expect to reach AED 17.61 Mln gross profit in 2014 doubling our current position and then decreasing annual profit for the next 5 years and onwards.
2009: AED 8.8 Mln
2010: AED 11 Mln (25% growth)
2011: AED 14.3 Mln (30% growth)
2012: AED 16.45 Mln (15% growth)
2013: AED 17.27 Mln (5% growth)
2014: AED 17.61 Mln (2% growth)
CORE COMPETENCIES / COMPETITIVE ADVANTAGE
The company's competencies include world-class innovative technology, partnered with highly trained and skilled technicians, which will provide consumers with a product that provides 100% satisfaction. Such a product has been designed by experienced engineers and health professionals to ensure safety and ease of use by consumers, in order to not detract from the consumer's experience SHARP Plasmacluster® Air Purifier is increasing the levels of participation in health awareness which helps make people's
working and living environments much safer – peace of mind, for individuals, families and employees.
SITUATIONAL ANALYSIS
SWOT ANALYSIS
Strengths: Cosmos is the sole distributor of this product in the UAE. The product brings in a state of the art design and adopts the latest technologies in air purifying business; furthermore, it includes features that are not available in other products, however, we have good relationships with suppliers and distributors, the product size is small, it has 1 year warrantee and it is environmentally conscious, ugh research and communication.
Weaknesses: COSMOS ITL doesn't have a large sales force in the UAE
Opportunities: Increase of health awareness, high and increasing level of Asthmatics and allergic people in the UAE, new airborne viruses are being discovered every few months around the globe. A customer might buy more than one unit. Technological advantages promoting expansion of the business, High profit growth, First-mover advantage, No direct substitutes, growing product line.
Threats: We expect new comers to enter the air purifying market in the UAE; we are also observing the government regulations in terms of usage of such products.
INDUSTRY ANALYSIS
As a retail and wholesaler in the air purification business, the SHARP Plasmacluster® Air Purifier is being produced in an industry worth over $2.5 Bln globally and growing every day.
COMPETITOR ANALYSIS
Approximately 88,000 air purifier units have been sold in the UAE in 2009. SAMSUNG, LG and SANYO are our main competitors in the local market at present, they offer similar products but with different features, we stand at a better position in terms of technology used, however, we keep our eyes open for any changes and/or improvement in their products, each brand along with ours currently roughly possesses 25% of the local market share.
COMPANY BRIEF
The company serves as a retailer and a wholesaler, besides the 5 retail outlet operating in the UAE, COSMOS ITL has 4 major distribution channels (Carefore, Abu Dhabi Cooperative Society, Giant and Lulu Hypermarket), henceforward, these outlets have several branches across UAE. The organisation will require additional workers in the sales front and back office support.
CUSTOMER ANALYSIS
A study conducted on a list of 40,000 working individuals and 5,000 establishments to determine lifestyles and demographic characteristics, 93% of the working individuals and 81% of establishments do care about health, 50% would consider purchasing such a product.
In addition, an independent survey conducted by the company has provided the initial grounding for the products potential consumer, key characteristics have been identified and complement those of macro research.
ENVIRONMENT ANALYSIS
At the core of our product, is the confidence that the product in no way causes harm to Human beings. Plasmacluster Technology splits water molecules into positively and negatively charged ions, which spread throughout the room, surrounding airborne particles. This system effectively treats the air the way nature cleans the environment near waterfalls or just after a thunderstorm to help keep the air healthier and cleaner smelling.
SHARP Corporation has made a commitment that by 2010 they will be an environmentally friendly and carbon neutral company. This means the reduction in emissions associated with using their energy saving products will be more than or equal to the emissions created while manufacturing them.
MARKET-PRODUCT FOCUS
MARKETING AND PRODUCT OBJECTIVES
COSMOS ITL has identified its target market as homes and establishments, 93% and 81% respectively are cautious about health as per the survey conducted. It was also identified that 50% of the market would either definitely or possibly buy the product. The organisation aims therefore, to achieve a market share of 50% within a 5 year period. The Five year goal reflects the possibility of other competitors entering the market and also takes into consideration our sole distribution advantage. At the point of saturation, or thereabouts, the organisation would propose an expansion phase into the Middle East market.
TARGET MARKET
The target market for COSMOS ITL is homes and establishments such as schools, universities and colleges, hotels, hospitals and companies.
The geographical location of the market will initially be where we have retail outlets and distributors; Abu Dhabi, Dubai, Sharjah, Fujairah and Ras Al Khaima which have over 3 Mln population and over 200,000 companies.
The demographic of the market is:
Individuals: Approximately 60% male 40% female, primarily between the ages of 25 and 60, finished year 12 or a university degree, have a household income of over AED 180,000 per year and have children.
Establishments: Medium to large scale Enterprises and education establishments
The psychographic qualities of the market are middle or upper class citizens who hold quality in higher esteem than price.
The behavioural qualities of the market are that they are cautious about health and environment and do value a recognized brand name.
POINTS OF DIFFERENCE
The advantages of marketing such a product include there are no products on the market that have the same technologies and features as our product, and such offerings. We offer innovative, effective technology that cleans and purifies the surrounding. Concerning our direct competitors, it is the competitive advantage of producing a product that uses the Plasmacluster ion generation technology, which makes our product unique. As well as this, it is easy to operate, energy saving, operates quietly, user friendly and is high quality. In addition to that, we will start implementing the free delivery strategy as an value added advantage to clients.
POSITIONING
The SHARP Plasmacluster® Air Purifier will be positioned as a product that offers uncompromising protection for people from harmful airborne viruses, as well as preventing harm to health. This method of positioning would involve communicating the importance of environmental conservation in line with UAE government protection policies. This positioning would be through emphasises on the harmlessness of health. The high level of perceived benefit is associated with the quality engineering and reliability of the product as a safety device. As such the SHARP Plasmacluster® Air Purifier is positioned as having an immediate, tangible benefit for the consumer.
MARKETING PROGRAM STRATEGY AND TACTICS
PRODUCT LINE
SHARP has designed a product line that will create positive impressions in the leading market today. Products need to be readily available to consumers and distinguishable from competitor's products. This plays a positive role in marketing SHARP products, as the designs are unique and eye-catching to draw the curiosity. The key to this product line is promoting our most advanced product, the SHARP Plasmacluster® Air Purifier. The unique product qualities include our focus on both environmental conservation, and maximising experience by ensuring peace of mind for the consumer.
PACKAGING
COSMOS ITL products are sold in recycled packaging, in order to reflect the company's ethical stance on environmental conservation. COSMOS ITL have a relatively low reliance on packaging of the product, but rather rely strongly on the recommendation by retailers and directly by the company. The only essential feature would be appropriate labelling and marking key benefits in an easy-to-read manner including operating manual and brief overview of technology.
PROMOTION
The promotional plan to be adopted by COSMOS ITL, has two key objectives. That is, gaining the product acceptance and increasing sales for the company. Promotion of the SHARP Plasmacluster® Air Purifier will mainly involve above-the-line promotion techniques including advertising in specialised industry journals, magazines, newspapers, internet promotion and to a more limited extent; television. Our focus on newspapers advertisement reflects a growing UAE trend, with 8 out of 10 people reading newspapers on daily basis and at least one magazine on weekly basis, with readership increasing by 6.4% over the past five years. Combining this with internet advertising will reflect a recent study which revealed _natural synergies between magazines and the internet_ (MPA, 2007). Any below-the-line promotion will be based around trade show appearances, as well as direct contact with clients.
COSMOS ITL will be adopting product development strategy recommendations, in relation to the promotion of the SHARP Plasmacluster® Air Purifier. This will involve targeting an existing market with a new and more advanced version of the product.
PLACE
COSMOS ITL have 5 retail outlets in 5 different emirates and 4 major distribution channels. These retail outlets consist of specialised shops which have been identified in our demographic research. The other distribution channels will be distribution points for a wider region of locations since they have branches across the UAE. Our intentions would be to expand retail outlets to all 7 Emirates and major cities within five years. Our website will also allow for direct sales.
The placement of the main warehouse in Jebel Ali will allow distribution via both land. The SHARP Plasmacluster® Air Purifier is relatively light (10 Kgs) and small and so transport will be easily contractible to different locations.
PRICING
By employing a cost-plus pricing strategy, the organisation will be earning fixed gross profit. This will also enable a better control of costs, to ensure that manufacture of the SHARP Plasmacluster® Air Purifier does not exceed AED 1,600. This price is derived from a development cost of AED 1,200 per unit and a mark-up of 25%. This mark-up is based on rule-of-thumb mark-up figures provided by The University of Tennessee (K. Wolfe, 1999, 1).
Almost half of survey participants indicated that the quality of the product was of higher importance than the price or value of the good. This suggests that the demand for the product is relatively inelastic. For this reason, we have no hesitation in suggesting that the price of our good reflects the willingness of consumers in our target market to buy.
FINANCIAL DATA AND PROJECTIONS
EXPENSE DISTRIBUTION
We estimate that the budget required to achieve our objectives will be AED 17 Mln for the next 5 years which includes promotions, staff hiring, staff incentives and media campaigns. The costs of each are illustrated below.
PERCENTAGE OF EXPENSES DISTRIBUTION
Media Campaigns : AED 6.97 Mln (41%)
Promotions : AED 4.63 Mln (27.2%)
New sales force : AED 3.1 Mln (18.2%)
Sales incentives : AED 2.3 (13.6%)
TOTAL : AED 17 MLN
OPERATING EXPENSES
The current annual operating expenses stand at AED 8.8 Mln as of 2009, include staff, incentives, utilities, marketing, product cost and others. These expenses will vary each year and will gradually increase over the next five years to reach AED 54.82 Mln by end of 2014; yearly estimates follow.
GROSS PROFIT PER UNIT SOLD
The gross profit made on each sale is the sale price minus the unit's development cost, the gross profit per unit sold of the SHARP Plasmacluster® Air Purifier is AED 400
Unit Cost : AED 800
Operating Expenses : AED 400
Mark-up (Gross Profit) : AED 400
Total : AED 1,600 (Unit Selling Price)
EXPECTED MARKET SHARE
The latest statistics held in 2009 show that UAE population is 6 Mln; number of homes estimated at 3.5 Mln, an average family spends an average of AED 10,000 per year on health related products. No. of establishments (schools, companies, etc..) in the UAE has been estimated at 250,000. The SHARP Plasmacluster® Air Purifier will retail at AED 1,600 and have an expected lifespan of 10 years.
We surveyed 100 people under our target market category and asked them whether they would purchase SHARP Plasmacluster® Air Purifier, knowing the benefits and the price:
20% said they would purchase it if it was available in retail stores
30% said they might buy one
25% said AED 1,600 is too expensive
25% said they don't really care and wouldn't buy one
As illustrated below. As to not overestimate, the figure 50% will be used as the target market share over the first 5 years.
EXPECTED NET REVENUE
Based on our 5 year market share target we can expect to gain 31.25% market share in the first year which equates to 27,500 sales. With an AED 400 gross profit per unit sold, our first year of expected annual gross profit will be AED 11 Mln. Our target market penetration is 50% over 5 years and 40% over 10 years. The yearly market penetration is illustrated below.
PROMOTION SCHEDULE
The implementation of COSMOS ITL promotional schedule is a critical aspect of the success of the product. Above Figure demonstrates the companies schedule in a 6 stage format in order to build a solid implementation strategy. As seen in the figure, advertising, direct Sales, newspaper ads and website ads are initiated between mid February 2010 and End of December 2009. Such crucial promotion over the 7 months will be re-introduced after the 4 month rest period.
The company's promotion will include the following:
Direct emails to establishments to spread our brand and product.
Paid newspaper articles and advertisements to generate sales and brand awareness.
Event sponsorship to create brand awareness.
Website Ads
Create affiliations with sales websites such as Souq.com to capture online sales market.
Hiring direct sales staff to go out in the market to promote the product and incentivising them
Increase the No. of retail outlets to 8 (Potential cities: Ajman, Um al Quwain & Al Ain)
Tie up with more distributors
STAGE
IMPLEMENTATION STRATEGY
STAGE 1
Hiring and training direct sales staff and build a commission structure to motivate them
Stage 1 will involve creating a direct sales force to serve as a new sales channel as this did not exist in the past, we will start hiring and training new employees and offer them a fixed basic salary plus a commission on every sale they make
STAGE 2
Advertising
Stage 2 will see Advertisements in Al Ittihad & Al Khaleej (Arabic newspapers in addition to Gulf News & Khaleej Times (English newspapers) to provide more brand awareness of the product, the ads will emphasise on Swine Flu protection and allegy causes elimination, furthermore, we will start a direct email campaign and advertise on health related website to provide in depth information on the product. In the initial stage of promotion this will allow for the company to reach the target audience and to educate them on the benefits the product has. This is importance in this stage is to attain as it will build the reputation, quality and make the product known to target audience.
STAGE 3
Expand distribution channels
Stage 3 will see new tie-ups with more distributors as we will rely heavily on retail distributors to be well informed about the product in order to make a better recommendation to clients.
We will also consider Increasing the No. of retail outlets to 8 and enter 3 additional cities in the UAE (Ajman, Um al Quwain & Al Ain)
EVALUATION AND CONTROL
COSMOS ITL pride themselves on high levels of control and evaluation methods. These have been depicted by the company in extensive quality control, risk analysis and evaluation.
QUALITY CONTROL
It is an ongoing process for COSMOS ITL to ensure Total Quality Management (TQM) is met within the company. COSMOS ITL works in accordance with government regulations in order to meet UAE standards.
Such standards will be met through employees checking 1 in every 5 SHARP Plasmacluster® Air Purifier units for 100% accuracy in design, functions and technical features.
Through audits, team leaders and management staff will document progress in order to continually improve quality of all production.
RISK ANALYSIS
COSMOS ITL employ a 24hr security system to secure the Jebel Ali warehouse. COSMOS ITL also have insurance on equipment, vehicles and the warehouse if stolen or damaged.
Furthermore, employees working in the warehouse are instructed to wear helmets and safety shoes. In terms of deliveries, COSMOS ITL will keep a record of receipts in order to ensure that purchasing is performed correctly.
EVALUATION ANALYSIS
COSMOS ITL evaluations will be based primarily on meeting sales and market share expectations. We will be conducting sales analysis every 6 months and adjusting the promotion budget accordingly.
Furthermore, key performance indicators (KPI) will be undertaken by all employees in order to maintain a high standard of achievement within the organisation.
In relation to the company's promotional schedule, it will be reviewed every 3 months in order for the company to meet deadlines.
REFERENCES
http://www.itlgroupdubai.com/
http://www.sharp-world.com/
http://www.wikipedia.org/
http://hubpages.com/hub/Stay-Safe-From-The-H1N1-Mexican-Swine-Flu-Sharp-Plasmacluster
http://www.sundasun.com/health/plasmacluster-ion-disable-h1n1-swine-flu-virus http://www.sharp.co.jp/plasmacluster-tech/en/technology.html
http://www.itlgroupdubai.com/
http://www.sharp-world.com/
http://www.wikipedia.org/
Related Topics