Marketing of Marina Bay Singapore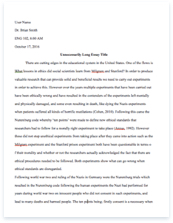 The whole doc is available only for registered users
A limited time offer! Get a custom sample essay written according to your requirements urgent 3h delivery guaranteed
Order Now
Executive Summary
This report examines the overall branding and positioning efforts of Marina Bay Financial Centre (MBFC). An approach from a macro to micro view, starting from the government, private developers to employers and office workers was employed.
Background of MBFC
In line with Singapore's vision of becoming a global financial hub, the New Downtown at Marina Bay is planned to be an extension of traditional CBD. MBFC, being branded as "Asia's Best Business Address", represents the consortium's vote of confidence in Singapore's economic future.
Branding and Positioning efforts of MBFC
MBFC enjoyed strong political support from various ministers and government agencies, notably the Urban Redevelopment Authority (URA). Upon completion, MBFC won various awards attributed to its flexible design, state-of-the-art specifications and green features. At the developers level, various tools and methods such as press release and show suites are adopted to portray MBFC's image as a global financial centre. Positive responses was gained from tenants, creating a feedback loop to attract more tenants in compatible needs.
Analysis
MBFC's strong brand awareness is evident from its premium office rental and high commitment rates. A survey survey was conducted to compare the traditional CBD with the new downtown in order to gauge the effectiveness of
MBFC's branding efforts. Survey results revealed that 95% of the respondents are aware of MBFC's presence, indicating that MBFC is successful in its branding. However, majority of the respondents gave only neutral feedback on factors such as accessibility, prestige and brand. Thus, more needs to be done to enhance the branding of MBFC that encompasses all factors.
Recommendations
In response to the survey feedback and the overall branding process, recommendations are made at two levels to improve the branding and positioning of MBFC.
Practical Implications
Overall, the report provides groundbreaking research on successful branding achieved by public-private development while providing areas for improvement for future similar developments. MBFC has great promise and definitely will set Singapore as one of the world's leading financial hub. We believe our findings will set a precedent for future joint developments in and beyond Singapore through increasing the understanding of the effectiveness of such efforts.
Introduction
With the vision of making Singapore into a leading global city and a global financial hub, the Singapore Government has initiated large-scale plans of developing the city's new Central Business District (CBD) within Marina Bay. Some of the most prestigious new developments include the Marina Bay Financial Centre (MBFC) and Marina Bay Sands (MBS). This report examines the overall branding and positioning of the new CBD within Marina Bay, together with its key developments. This report focuses on MBFC in particular because it is one of the foremost developments within the new CBD symbolising Singapore's drive to be a global financial hub.
Due to MBFC's strategic importance, efforts are jointly spearheaded by the Singapore government, which includes the Urban Redevelopment Authority (URA) and relevant authorities, and private developers. As MBFC was fully completed recently, the total impact and success of MBFC's branding and
positioning efforts have yet to be fully determined. Thus, this report examines the branding and positioning successes of MBFC.
Objectives of study
With MBFC being a cornerstone of Singapore's future financial aspirations, investigating the results of MBFC's branding and positioning efforts, both locally and globally, will greatly contribute to the general understanding of the effectiveness and efficiency of such efforts. The recent completion of the majority of MBFC will hence provide fresh inquiry towards the perceptions of MBFC and the new Downtown. We will also consider how successful the branding and positioning of Marina Bay and MBFC are from the perspectives of the different stakeholders, as well as provide recommendations to improve branding and positioning. In addition, we will be examining how the public-private partnership between the Singapore Government and private developers could be improved and replicated for future developments both within Singapore and in other countries.
Methodology
In this project, we began by collecting secondary data because it was more readily available and it provided us with the necessary background information. The preliminary background research took advantage of both online and offline information which includes media reports, newspaper articles, websites and case studies. Next, primary data was obtained through a survey# which is designed specifically for the aforementioned objectives and thus is more relevant and accurate relative to secondary data.
Background of the New Downtown
The new downtown in Marina Bay is envisaged to be a place where people live, work, and play. It is also one that encapsulates the essence of Singapore's vision of becoming a global city. The new downtown is a seamless extension of Singapore's flourishing CBD which signifies urban progress and prosperity that will support our continuing growth as a major business and financial hub in Asia.
To realise Marina Bay's vision, the land parcels at Marina Bay were planned
based on a gridiron pattern which extends from the existing road network within the traditional CBD to facilitate seamless connectivity. This not only creates a flexible layout with a series of land parcels, which are zoned "White" sites, that can be amalgamated or sub-divided, but also caters for new requirements and changing demands of future well-integrated developments. To enhance accessibility in the New Downtown, the upcoming Downtown Line, Thomson line and Circle Line Stage 6 which are slated to complete in phases between 2013 to 2021.
Although more than a decade is required for the new downtown to be fully developed, a wide variety of projects that will offer people live, work and play are already in progress. Today, Marina Bay is one of Singapore's most popular and prestigious residential addresses and home to upscale developments such as Sail @ Marina Bay, Marina Bay Residences and Marina Bay Suites. Furthermore, recreational developments, for instance Marina Bay Sands and Gardens by the Bay, cater to both tourists and locals alike. Next, commercial developments, which include One Raffles Quay, Marina Bay Financial Centre, Asia Square and One Marina Boulevard, contribute to building up the critical mass of office space in the Marina Bay area and developing the precinct as an international business and financial district. The combination of developments have contributed significantly in branding Marina Bay's reputation as a tropical living environment among lush greenery, a bustling global business hub and a lifestyle locale presenting a wide variety of entertainment and leisure choices.
Branding Marina Bay from URA's Perspective
URA is committed to Singapore's long-term and strategic plans, which are to meet Marina Bay's future development needs by adopting a holistic and integrated approach. This approach includes designing the area with people in mind, working closely with partners and communities to implement key infrastructure, and carrying out active promotion and place management activities. Furthermore, URA also engages investors to garner more interesting business concepts and ideas. This will take Singapore closer to the vision of making Marina Bay a choice destination for all, one that promises Singaporeans and visitors alike a brand-new, live-work-play
experience (URA, 2008).
Moving forward, Marina Bay will continue to be the centrepiece of Singapore's urban transformation, providing the city with the opportunity to attract new investments, visitors and talents. Part of the attraction of the New Downtown lies in its proximity to the waterfront, allowing people to enjoy all the associated perks of a waterfront view. Seen in this light, the URA espoused Marina Bay's excellent location and availability of prime office space, and marketed it as an integrated working and living environment. Furthermore, the URA has released numerous press releases documenting the progress and development of the New Downtown, as part of its branding and marketing efforts.
Political Support and Marketing
Political support from various ministers has contributed significantly to the branding of the New CBD through endorsement of the venues, including MBFC and MBS. For instance, Mr Tharman Shanmugaratnam, Deputy Prime Minister and Chairman of the Monetary Authority of Singapore and Mr Lim Hng Kiang, Minister for Trade and Industry and Deputy Chairman of the Monetary Authority of Singapore, made major speeches and held conferences at the Marina Bay Financial Centre and Marina Bay Sands. Furthermore, as Mr Mah Bow Tan, then Minister for National Development, described "MBFC is a milestone in the realisation of our vision for Marina Bay". It is a strategic step to ensure that Singapore remains a major player in the global banking and financial arena."
In 2012, DPM Mr Tharman Shanmugaratnam made a speech# about the successes of the New Downtown, along with the Singapore Government's plans for it. From his glowing praises, it is a clear indication that the Government clearly plans to develop Marina Bay into the new downtown that is a global financial hub, leisure destination and a sustainable urban area. The Minister also describes plans to boost the recognition and accessibility of the New Downtown by building the International Cruise Terminal.
Moreover, Prime Minister Lee Hsien Loong (2005) termed Marina Bay "the
centrepiece of our redevelopment of the city", demonstrating the tremendous importance of the New Downtown and showing that the Government will spare no effort in branding and marketing the New Downtown in the best possible light.
URA's efforts to brand MBFC
With the concept and vision, the early stage of planning for the new Downtown at Marina Bay was already completed. In particular, URA had carefully monitored the site tendering and introduced attractive incentives to build MBFC's brand.
As MBFC's conceiver, URA paid attention from the very beginning of the project regarding the tendering. In order to be in line with the integrated live-work-play environment concept for the Marina Bay area, "the site…must come with purpose-built features catering to the specific needs of financial institutions and global businesses. With its prime location, it would become the business hub of choice to meet the complex and demanding needs of businesses." (Cheong, 2004). Meanwhile, the Government had set aside $300 million to develop additional infrastructure and facilities for the Marina Bay area. In addition, the Government introduced a flexible payment scheme, which enabled investors to phase the development according to market demand, and also lowered upfront costs and risks (URA, 2004).
URA, as the development agency for Marina Bay, adopted an all-compassing approach to the Master Plan by implementing key infrastructure and endorsing investment opportunities. In 5 October 2006, MBFC was officially unveiled by then Minister of National Development Mr Mah Bow Tan. Furthermore, at the topping out ceremony for MBFC (Phase 1) Commercial Tower 1, Minister Mah stressed again that "the MBFC represents the consortium's vote of confidence in Singapore's economic future" (Mah, 2009). It exemplifies the vision of a sustainable business district and shapes Singapore's investment edge. MBFC is not only a centre of prime office units, but an essential ingredient to fulfil the vision of Marina Bay and to strengthen Singapore's position as a global financial centre. The frequent emphasis of the significance of MBFC is another method used by the Singapore Government to increase its brand awareness.
4Market Positioning of MBFC
In 2001, a consortium comprising of the three developers – Cheung Kong Holdings, Hongkong Land and Keppel Land Limited – incorporated Raffles Quay Asset Management Pte Ltd (RQAM) to manage One Raffles Quay and is now also responsible for MBFC today. Keppel Land Limited takes on the major role as it is the only local developer among them who is familiar with the Singapore market. With its local expertise and wide marketing channels, appropriate and comprehensive branding tools can be used by Keppel Land to attract and secure high-quality tenants.
Type of Tenants
The tenant mix of MBFC is shown in the pie chart below. Financial institutions account for a large percentage of occupiers. Apart from financial institutions, which account for 65% of the tenant mix, MBFC also accommodates a wide variety of other uses such as healthcare, legal service providers and insurance firms to create the total 'live, work and play" environment concept.
4.2Complementarity and Compatibility Among Tenants
The designation of Marina Bay as a business and financial centre by the government brings about a coveted prestige for financial institutions to relocate and agglomerate in MBFC. Some big brand names who chose to relocate in MBFC include Standard Chartered Bank, American Express, BHP Billiton, DBS Bank and Barclays. Businesses might not just be those from the financial sector. The tenant mix in MBFC has been carefully selected to brand the development in the prestigious manner while achieving optimal compatibility among tenants. For instance, WongPartnership is a legal firm that has moved to MBFC due to its ideal location and for its proximity to high end clients that may seek its services.
Occupancy Rate
Since the official completion of MBFC in 2012, Towers 1 and 2 have been fully leased to multinational banks and financial institutions. In addition,
according to RQAM, the commitment rate in Tower 3 has reached 83.6 per cent by February 2013. Marina Bay Link Mall, the retail component of MBFC, is also 100% leased. This is a strong indication that MBFC has been successful in branding and marketing themselves.
Rental Prices vis-a-vis Traditional CBD
The rental prices in the table below reflects MBFC's positioning as an upscale development. Despite commanding premium rental rates relative to the traditional CBD (refer to Table 3), MBFC is still able to achieve near-full occupancy rates. This demonstrates MBFC's ability to carve out a market share of its own.
Location
Modelled after London's Canary Wharf and Shanghai's Pudong district, MBFC's close proximity to the waterfront allows global businesses and their visiting clients to be treated to an exciting mix of lifestyle choices, leisure and cultural experiences. A potpourri of premium developments surround MBFC such as MBS, luxury and business hotels such as The Fullerton, Raffles, Conrad and Mandarin Oriental, as well as facilities for the arts, culture and recreation including the Esplanade, Singapore Flyer and Marina Bay Golf Course. These developments not only enhance the value of MBFC, but also complement the positioning of MBFC by portraying a sense of superiority that creates long-lasting impressions on both companies and visitors alike.
Design and Environment
The MBFC building is an efficient building with a well-planned, column-free internal layout that maximizes floor space and creates large floor plates. It is also supported by state-of-the-art specifications and green building features. Comprising three office towers with close to three million square feet of prime Grade A office space, additional retail space of 176,000 square feet and two residential towers with 649 luxury apartments, MBFC was designed to be an impressive structure which exudes image and status.
The development was designed by international distinguished architects Kohn Pederson Fox, under the Master Developer Concept initiated by the URA. The concept provides the developer with greater flexibility in designing the layout and mix of uses to suit the needs of modern business and financial firms. With its multiple environmentally-friendly building and design features, MBFC has won numerous awards from various organizations. MBFC was awarded the Building and Construction Authority's Green Mark Gold award for its office towers 1 & 2, Marina Bay Residences and Marina Bay Suites as well as the Green Mark Gold Plus for its office tower 3. Furthermore, their successful planning and design have led them to clinch the top award in the Office category at the "FIABCI Prix d'Excellence Awards 2012, which is the most prestigious international real estate award that recognises distinctive projects for their excellence in overall concept, architecture and design, development and construction, community benefit, environmental impact, financing and marketing" (MBFC, 2013). The design and construction of the office towers facilitates ease of communication, interaction and management for the tenants.
With a combination of prime location and world-class facilities, MBFC has rapidly built up its position as a provider of quality spaces for tenants. In addition, it aims to deliver superior value to its stakeholders. Hence, MBFC is well-positioned to compete and achieve resounding success in the international arena.
Branding
The MBFC Brand
In creating a special MBFC brand, developers put forth a slogan as follows: "Asia's Best Business Address". The combination of high-profile and prominent tenants makes MBFC the leading commercial development in Singapore.
MBFC has also remarkably demonstrated that mixed-use developments can incorporate different elements from its surroundings to improve the overall image of the development. This continually evolving concept of urban design has been brought about by joint cooperation among realtors, government, architects, planners as well as the tenants. While Singapore is yet to be recognised as the world's most competitive financial hub, this development is a step in the right direction as an extension of the developed CBD.
Tools and Methods
Press Release
Albeit traditional, press release and printed advertisements via mediums such as newspapers and magazines is still a popular option to reach out to a large target market. MBFC has achieved its popularity through advertising selectively in printed materials like The Business Times, which is targeted at professionals. The public is kept updated of MBFC through a newsletter publication by RQAM named "By the Bay" which documents highlights of the quarter. Some of these highlights include the relocation of new, prestigious tenants to MBFC, demonstrating MBFC as the choice destination for reputable companies to locate in within Asia.
Billboard Advertising
Other than newspapers and magazines, billboard advertising is another tool employed by the marketing agent of MBFC. Along the underground walkway from Raffles Place Mass Rapid Transit (MRT) to UOB Plaza 1 Centre / Boat Quay, billboards advertising MBFC's office spaces are prominently and strategically displayed, with words such as "dream office", "fully equipped" and "perfect price" being displayed. Naturally, such an advertisement raises the exposure of MBFC to the general public, and also creates an impression of well-designed office units.
Business-to-Business (B2B) Marketing
In addition, B2B marketing is also being carried out to facilitate social networking between prospective tenants and MBFC. Transmittal of information is made easy and readily available on the Internet. Meanwhile, credibility and competence of MBFC is established by proper branding and viral marketing in the digital world. The presence of MBFC's corporate website, YouTube, Facebook and various property marketing websites are some examples of MBFC's B2B tools. Essentially, such an outlet has allowed the development to actively engage its prospective tenants and to forge long-lasting business ties with them.
Show Suite
In order to simulate a pleasant work experience within the towers, RQAM has astutely opened an office show suite on Level 30 of Tower 3. Using interactive computer software, prospective tenants can customise its office space to suit its needs. By doing so, it creates an experience that leaves a good impression on prospective tenants by showcasing the office layout.
Case Studies
With reference to the case studies# provided by RQAM, existing tenants gave positive feedback about MBFC. Starting with American Express, the company recognized MBFC as "a clear choice" (American Express, 2012) arising from factors such as location, safety and security, facilities with latest technologies, flexibility and environmental sustainability. Subsequently, BHP Billiton mentioned that "building on the prestigious location is the unparalleled waterfront views and the bayfront experience – instilling a strong sense of belonging for the employees" (BHP Billiton, 2012). Furthermore, WongPartnership highlighted that "the manager for Marina Bay Financial Centre, also worked with the law firm to install a staircase connecting all three levels of its new office space, thereby promoting ease of flow for everyone" (WongPartnership, 2012).
The fact that DBS Bank shifted from their former headquarters in Shenton Way to MBFC is an indication that MBFC is regarded as a preferred location to do business. Jackson Tai, CEO of DBS, described MBFC as "first-class space for our employees" which allows the company to meet their expansion needs throughout the region. This further boosts MBFC's image thus attracting more tenants, creating a feedback loop. Therefore, not only does this enable MBFC to attract distinguished firms to agglomerate together, it also enhances the vibrancy of the area. Moreover, the ability of MBFC in attracting a large variety of prominent tenants will continually increase the appeal for local and foreign companies to relocate their offices to MBFC, which in turn strengthens Singapore's reputation as a key global financial hub.
Survey
As mentioned previously in the methodology section, a survey was conducted in the afternoon of March 25, 2013 within Raffles Place. The purpose of the survey is to compare the traditional CBD (Raffles Place) with the new downtown in order to gauge the effectiveness of MBFC's branding efforts and to gather feedback from the office workers whom we believe will provide us with the most representative responses.
The convenience sampling method was adopted since it allowed the results to be obtained in a quick and simple manner. The survey is designed with two questions with a target sample size of 60. The first question aims to identify whether the respondents have heard about MBFC, thus providing a preliminary indication of MBFC's branding efforts. Next, respondents were required to rate the various aspects of MBFC, such as accessibility and connectivity, prestige and brand name, based on a scale of 1 to 7 to indicate their views. This allowed us to zoom into different aspects concerning branding and identify areas that require improvements.
The limitations of the survey are the small sample size, lack of responses from people working outside the surveyed area and responses from government authorities and employers. As we are working with a relatively small sample, an attempt to interview people with dissimilar profiles (age, gender, nationality) was made. This was done so as to reflect the views from as many different backgrounds as possible. Typically, it would be best if office workers from various locations could be surveyed in Singapore such as Tampines Regional Centre and Changi Business Park to obtain a more representative result. However, we wanted to focus purely on the opinions of the office workers in the old CBD as compared to the New Downtown.
Analysis of Data
From Figure 1, majority of the respondents are professionals and managers (72%) and sales and service (18%) which is representative for the purpose of our survey. In Question 1 as shown in Figure 3, 95% of the respondents indicated that they knew about MBFC. To a certain extent, this indicates that the branding of MBFC is successful as most of our respondents have heard about the development despite being new. For Question 2 as shown in Table 4 below, the mean rating for each question of the survey lies only slightly above the middle range of 4 with Prestige rated the highest (4.73) and Accessibility and Connectivity (4.28) rated the lowest. Brand name, which our group assumed to be rated strongly, only rated 4.32 which was the second lowest among our results.
Despite the neutral results obtained for Question 2, we are still of the view that the branding of MBFC is successful as 95% of the respondents are aware of MBFC's presence. During the survey, respondents feedback that MBFC is less attractive relative to Raffles Place due to traffic congestion due to narrow roads, lack of carparks spaces coupled with high carpark fees, limited affordable food options, and long commute to nearest public transportation. Further, respondents also mentioned that their income level is more important than the location of their workplace. Contrary to our belief that MBFC is a place where people would desire to work, the survey findings revealed that Raffles Place is still the preferred location. However, the effectiveness of MBFC's branding is not a function of whether people are aware of its existence. This is because people may know of MBFC's presence due to Raffles Place close proximity to MBFC. Therefore, feedback from respondents working outside CBD, rental rates and occupancy levels might be better indications of MBFC's branding success.
Furthermore, it is important to distinguish the attitudes expressed among the different stakeholders: government, developers, companies and office workers, companies. Inevitably, each stakeholder will have different opinions on the success of MBFC's branding as they are assessing it based on a different yardstick. From the government's perspective, MBFC is a world class development which will significantly enhance Singapore's position as a leading financial hub and global city. In a similar vein, employers view MBFC as a prestigious location to do business where leading financial institutions agglomerate together. However, office workers are more inclined towards the factors that would affect them directly. Although the survey results may not be conclusive on MBFC's branding success, it sheds light on areas where MBFC could improve upon to establish a stronger branding, if the office workers' needs are taken into consideration. Therefore, a SWOT analysis was conducted to study the characteristics of MBFC, as shown in the table below, followed by recommendations to improve its brand name.
StrengthsWeaknesses
•Experienced and entrepreneurial management and board
•Unique, high-quality, high-priced units
•Varied yet appropriate marketing tools and methods employed •Excellent and reputable tenants
•Robust growth in rental income
•Continual efforts to ensure quality premises
•Not appropriate for other types of industries other than financial, legal services and insurance •High miscellaneous charges including parking and food expenditure not appealing to office workers •Lack of night activities
OpportunitiesThreats
•Upscale market, likely to be stable with the support from various authorities •In line with Singapore's aim to be a financial hub
•Distinct brand name
•Breakthrough in architectural and interior design
•Traditional CBD is more developed and accessible, thus may be more appealing to the mass market •Premium rents may deter prospective tenants from relocating in MBFC •Availability of lower-price competitors
Recommendations
In response to the survey feedback, the following recommendations are made to improve the branding of MBFC:
Branding of MBFC
Shuttle services from various MRT to MBFC and nearby places To ameliorate traffic congestion around MBFC, RQAM could consider providing bus shuttle services between nearby MRT stations and MBFC to encourage office
workers to utilise shuttle services instead of driving to work. In addition, the shuttle bus service could also include destinations to shopping centers and food places for office workers to overcome the lack of F&B options in MBFC. Alternatively, MBFC could provide food outlets that offer a variety of food selections at affordable prices by restructuring existing F&B outlets upon the expiry of the lease.
Mechanised carparks
To improve MBFC's appeal, MBFC could consider including more carparks to allow more office workers to drive and park at affordable rates. The management could consider providing mechanised carpark spaces to maximise the land space. Moreover, URA may come out with a bonus carpark scheme to incentivise developers to incorporate more carpark spaces into the developments.
River taxi
River taxis can be provided by current operators to provide access from other areas along the Singapore River to Marina Bay to increase accessibility and reduce traffic congestion. Given the fact that about 50,000 people work in the CBD, the use of river taxis may be viable. However, it is perceived that river taxis are more suitable for tourists rather than locals as the latter are used to commuting via land transportation (article, date). Thus, to ensure that the locals will become more receptive towards river taxis, operators will have to improve their service level. This could be done by providing large air-conditioned boats at higher frequencies and more importantly, at affordable rates to induce people to switch from land to water transportation. With sufficient ridership, operators will be able to reap scale economies and pass on cost savings to passengers.
 Underground Pedestrian Networks (UPN)
The UPN provides convenient, conducive access and protection from the elements along MBFC, the neighbouring buildings and the nearest MRT stations. This is especially crucial given Singapore's unpredictable weather and also helps to ease the dense crowd during rush hour. We recommend that Marina Bay developments leverage on the UPN by providing food and beverage, retail and entertainment within the UPN. Additionally, this would incentivise developers to take this opportunity to implement advertising and promotion activities, which includes the prominent display of anchor tenants, to enhance branding of their developments. Furthermore, the UPN should be aesthetically pleasing in design and kept in top condition so as to portray MBFC and the surrounding developments as a luxury district.
Outdoor Refreshment Areas (ORA)
The purpose of the ORA is to widen the variety of the goods and services available, thus increasing pedestrian flow and adding to the activity of an area. In order to encourage the development of ORAs, URA could consider increasing the amount of additional GFA granted for an ORA or reducing the development charge or differential premium payable. This is to encourage developers to incorporate ORAs in their developments and provide a wider variety of F&B outlets. In turn, this may encourage more people to patronise the area and thus, enliven the night life in Marina Bay. In addition, it may also attract both tourists and locals to the rooftop level to view the beautiful Singapore skyline. This will further enhance Marina Bay's branding as a international financial hub.
At the macro level, the following recommendations are made to enhance the branding of Marina Bay as a whole:
Branding of Marina Bay
Changing people's' perceptions and mindsets and branding with a distinctive name
The branding process of any development essentially aims to influence and manipulate people's sensory perception towards places which is better known as Geographical Imagination (GI) (Massey, 2006). For instance, Wall Street is often associated with words such as wealth and fortune as well as being a bustling financial district. Marina Bay's branding could be enhanced by understanding how people perceive Marina Bay, incorporating design in response to people's needs, and applying the principles of legibility, structure and identity, and imageability. This enables Marina Bay to facilitate and develop the concepts of a sense of time and place, ease of accessibility and wayfinding, stimulation of public activities and continuity and change in society. In this respect, Marina Bay could be designed to differentiate it from its surroundings and made easy for people to navigate around. This will not only generate a positive mental picture in people that allows them to remember and recognise Marina Bay, but also create an identity that is unique to Marina Bay.
However, when Marina Bay is compared to Raffles Place, the branding of Marina Bay as a financial hub is still subpar. In order to improve MBFC's branding, the government and MBFC's developers could market the slogan further – "Asia's Best Business Address" to capture people's attention and reshape their perceptions of Marina Bay as the financial district that is superior to Raffles Place. Posters, videos and other tools can be employed in the campaign as part of this publicity. The unique characteristics of MBFC, such as the beautifully landscaped streets, breathtaking waterfront view, impressive building design, vibrant business activities, stable political support and transparent governance of Singapore should all be highlighted in unison to make MBFC a brand that can compete with other famous financial landmarks around the world.
Furthermore, the government and its statutory boards should concentrate on branding the new CBD using a consistent brand name. Currently, the new CBD has been given numerous monikers, such as the "New CBD", "New Downtown", "Marina Bay", "Marina Bay South". Not only do the different monikers create confusion among people unfamiliar with the subject matter, but they also dilute the brand name and make it difficult to concentrate branding efforts. A strong brand name should preferably be brief, create a positive image, have powerful visual appeal and be consistent and unique. Therefore, we recommend that the new CBD should be branded and marketed purely as "Marina Bay". In addition, this would provide the benefit of complementing Marina Bay's reputation as a luxurious shopping and leisure centre for both local Singaporeans and foreigners.
Reclaim more land and/or increase plot ratio
Compared to other leading financial hubs, the Marina Bay area is less than half the size of Wall Street and only one sixth of Hong Kong Central. To be considered a global financial hub, a centre must have a significant concentration of financial activities including currency exchange, financing foreign trade, and foreign investment (Park, 2005). In order for Singapore to achieve an agglomeration of financial institutions and for Marina Bay to be branded and positioned as a global financial hub, URA may consider increasing the scale of the New Downtown by reclaiming more land and/or increase the plot ratio of future land parcels.
Practical Implications of Research Study
In order to transform Singapore into a leading global city and financial hub, the CBD area is in need of rejuvenation to cater to future business growth. The idea of extension or gentrification can always be implemented to rejuvenate the business districts in order to remain competitive internationally. With new buildings designed based on current market trends to suit the requirements of modern business and financial firms, the rejuvenated area can create fresh business opportunities which would serve as a magnet to attract high-quality tenants. Hence, the new downtown Marina Bay was planned to extend the CBD.
Our group recognizes the importance of close cooperation between the government and private sectors for the successful branding of a new CBD. During the preparation phase, long term planning for the new CBD is conducted, including generating the vision and timeline for the project. Careful market studies, which predict the trend and assess potential risk, have to be carried out to determine the direction and goal.
After formulating the concept, the government is responsible for planning the infrastructure to support the new CBD. A combination of MRT and bus stations, as well as roads of adequate width, must be present to increase accessibility and allow people to reach the business districts using both public and private transport.
Government incentives are also important in terms of boosting brand appeal. Such incentives could include the flexible payment scheme adopted for the MBFC site. Moreover, flexibility given to developers to determine the internal layout and tenant mix will allow them to achieve the planned project positioning.
In addition, a plethora of factors such as design, atmosphere and pricing come into play when considering the branding and positioning of a development. An effective marketing campaign is needed in order to attract potential tenants. As anchor tenants increase pedestrian flow, discounts on rent could be given to them in order to speed up the take-up process. Amenities to support the population in the new CBD should be planned mindfully to make the area more mature and established.
As the CBD is a prominent symbol of the city, Singapore's vision to become a global financial hub and a global city will largely depend on the development of its CBD. In the following section, we will be discussing several essential factors of a global financial hub. (put in smart art)
Essential factors of a global financial hub
•Population
A large population base is the most important underlying factor for a city to be competitive. •Culture
A vibrant and unique culture allows a city to be memorable. •Infrastructural supportoWell-developed infrastructure is needed to support the vigorous activities happening in the CBD. •Incentives for developers
Government should provide incentives such as tax exemption and deferred payment for the private developers to rejuvenate the CBD if it is declining •Skyline
The skyline in the CBD usually leaves the strongest impression on visitors as well as investors. A beautiful skyline attracts both tourism and investment. •Agglomeration of leading companies
Agglomeration of multinational corporations enhances productivity and
competitiveness.
The comprehensive process of developing and branding Marina Bay has been shown to be very successful, and thus, together with the lessons learnt, the knowledge can be applied in the development of future CBDs in Singapore. The success can also be replicated or used as a source of reference in other growing cities in developing countries.
Conclusion
Moving forward, the New Downtown at Marina Bay has vast potential to be developed into a financial hub of world class standard. By fusing the concepts of live, work and play, a unique identity is forged for Marina Bay, gradually forming a mental map in peoples' perceptions as a financial district. As a mixed-use integrated development, MBFC serves as a model for future developments to emulate and thus enhance the branding and positioning of Marina Bay
Related Topics