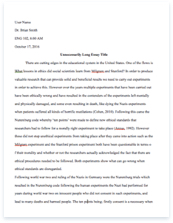 The whole doc is available only for registered users
Pages: 7
Word count: 1534
Category: Marketing
A limited time offer! Get a custom sample essay written according to your requirements urgent 3h delivery guaranteed
Order Now
This essay is aim to investigate the proper way for entrepreneurs and small and medium businesses (SMEs) to approach marketing. The typical marketing is very useful but it seems to be inefficient for SMEs. The boundaries of SMEs become visible. Smaller firms have several disadvantages upon larger firms such as limited finance, limited human resources and the complexity to access marketing. In addition, business owners in SMEs have limited knowledge and experience in marketing scope. Therefore, the typical marketing model appears to have limit for them.
However, the formal marketing plan is still be a good tool to think strategically for any businesses. The marketing plan suggested is the adaptation of familiar marketing model which came from the investigation in entrepreneurs and SMEs characteristics combines with the standard marketing activities. The plan suggests 2 steps to follow. The first step is Entrepreneurial marketing competency. This step focuses at business owners or managers. The next step is Blue Ocean Strategy which is quite new strategy objects to find new markets rather than competing in the same markets as existing companies.
In other words, the strategy aims to make noncustomers become customers. The essay is included the common problems or limitations from the adjusting plan. The limitations are entrepreneurial competencies and the plan is just an assumption. In addition, it includes the recommended to overcome those problems. They are educations and consultancies and personal communication network (PCN). The report is submitted in part fulfilment of the marketing module in MSC Entrepreneurship course Marketing concept "Marketing research, product development, distribution, ricing, advertising, personal selling and others – designed to sense, serve and satisfy customer needs while meeting the firm's goal are the main elements of marketing activities stated by Kotler, et al. , 2005" These key components of marketing help a firm to develop business plan and strategy. Marketing research is included information about customers, competitors and the market future (David A. Aaker, 2008).
The product or service development is oriented to make it adaptable for the changing circumstances (Dr. Frances Brassington, et al, 2007). For the successful distribution Dibb, et al. 1997) suggested that products or services should be sold in the right time, right place with variable prices. Promotion can be one tool to increase public awareness in order to reach sale target of the firm. Edward and Martin (2007) confidence that it is worth to carefully look at detailed information and do some research about customers and target markets. Kotler, et al. , (2005) concluded that the actual concept of marketing is needs, wants and demands. Human needs assume the form of wants and power of wants becomes demands. People satisfy these with products and services.
Understanding customers and participate their wants is a core of effective marketing (Jim Lynch, 1994). Therefore, so as to succeed and reach the firm target, entrepreneurs should focus and maintain an increasing of customer satisfaction (Edward and Martin, 2007). There are many strategies and planning tools for marketing that help to obtain greater profit and reach target sales. Examples of these useful tools are Ansoff product-market matrix, Boston matrix, customer matrix and SWOT analysis (MAUS business marketing, 2007, please see appendix: 1).
Nevertheless, David, at al (1995, P11) debated that "Research and the ensuring literature in marketing and entrepreneurship in SMEs have rarely overlapped". It is likely to separate marketing and entrepreneurship in two separate disciplines. Dr. M Simpson and Dr J Padmore (2005) confirmed that marketing concept for small and medium sized enterprises (SMEs) seems to have limitation and qualitative in nature.
Due to the definition of an SME used by the South West Ventures Fund, SME is a company that has less than 250 workers and either has turnover fewer than about £4 million or total balance sheet less than £16 million. Also, the firm has to have 25% or more of the capital or the voting rights are not owned by one enterprise, or jointly by several enterprises falling outside this definition of an SME. As SMEs defined in small size, they generally lack of resources in areas of marketing knowledge, administration skills, finance and teams or experts. Moreover, they have lesser employees and fewer customers (Sean, 1998). They are more likely to be generalists rather than specialists and complex marketing theories may not useful for small businesses.
In addition, marketing theories might not help to understand the markets of the firms said by Dr. M Simpson and Dr J Padmore (2005). In term of entrepreneurs, they are likely to dominate all decision marking of all the enterprise which likely not to have structures and processes. They are non-sophisticated and simplistic in nature (David, at al, 1995). The strongest criticism for the marketing theory for SMEs is from Flamholtz (1990). He said that the concept is speculatively theoretical and normative. It is not from empirical base.
The concept should include some common senses to access market to increase sales and develop small firms. However, Siu and Kirby, 1998 debated that small businesses still need specific knowledge about marketing theory and knowledge of strategic marketing is needed. David, at al, (1995 p86) said that the standard and formal marketing activity is unlikely to accept. However, if marketing appear to fit any instantaneous impact on company performance, marketing would be very useful tool to drive small businesses.
On the newsletter of EFMD's Entrepreneurship, Innovation and Small Business Network (Issue 2/2005) stated: "Strategy is not a planning function but the soul of the business and it is essentially the capacity to think strategically at all times". Therefore, even small companies should view marketing as an important scheme but the marketing used need to be specific on entrepreneurs and SMEs. Analysing entrepreneur characteristics and SMEs would help to declare the proper concept of marketing for SMEs. Analysis of entrepreneurs and SMEs
Consider strengths of SMEs, the advantages of entrepreneurs in smaller firms upon larger firms are loyalty, customer closeness, flexibility, fast response, opportunity focused and cheaper start-up. Loyalty: employees in small firms are normally closer to the lead entrepreneur than large firms. As the companies have lesser workers so they have more chance to meet the leads. Having said that some small company owners know family's employees and they sometimes helpful when employee's families have problems. This ensures in increasing worker loyalty and commitment.
Closeness: entrepreneurs in SMEs usually close to customers. This is because they have shorter lines of communication to their customers. For instance, people in Thailand seem to go to small shops around their houses which they have good relationship with the sellers. Cromie et al (1995, P7) noted that entrepreneurs normally know their clients individually and this relationships result in benefits in term of customer loyalty and higher level of customer satisfaction. Flexibility: SMEs are usually more flexible to customer reactions.
For instance, buying stuffs from small shops sometimes customers can bargain prices while goods in large stores have fix prices. Furthermore, small firms have fewer processes due to its sizes. Most decisions come from the business owners or managers. Fast responses: as a result of closeness from entrepreneurs to customers, entrepreneurs often understand and know what customer wants. Consequently, they usually have faster reaction. Again, the size is small so decisions normally depend only on the lead entrepreneurs and the determination can be judged faster.
In large firms, they have more processes which make them have longer response time. Opportunity-focused: Carson et al (1995) noted that because of entrepreneurial nature, SMEs seem to have more opportunity-focused. Due to the tendency of closeness to market and clients of SMEs, they tend to search and utilize any opportunities they have. Cheaper start-up cost: it is obvious that business owners do not have to spend a lot of money to hire many staffs due to its size and pay for franchises like chain businesses compare to big companies.
The weaknesses of entrepreneurs in SMEs are: Limited knowledge and experience: business owners in SMEs generally are centre of the companies. They generally use their own knowledge and experience in both managerial and technical to manage the businesses. When a business grows to a certain point, further development will require the entrepreneur who has enough knowledge and experience. High risk: any businesses are in a high risks category in nature. Owners cannot be sure that their products can be sold.
They just use common senses and follow some typical business plans. Limited human resources: companies usually want quality employees due to the fact that human talent is one of the best sources of competitive advantage (Mourdoukoutas, 1999). However, SMEs have small in size and they have limited budget to hire people so they are a team of small number of people. This probability limits the company performance. Limited finances: Setting up any businesses is very expensive. any entrepreneurs have to pay for it.
It can be debated that entrepreneurs may rich, have supported fund from family or even inherit from family's business. Nevertheless, those are only in minority case. The majority of entrepreneurs still loan money to start businesses. They have to think wisely to manage their money Complexity to access markets: entrepreneurs in SMEs have to pay every step to run the businesses. They are high action costs such as shop rent, market research, distributions, suppliers, etc. This results in difficulties to reach markets.
Related Topics