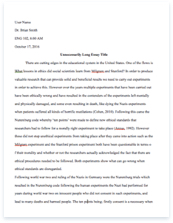 The whole doc is available only for registered users
A limited time offer! Get a custom sample essay written according to your requirements urgent 3h delivery guaranteed
Order Now
Consumers now go to stores wary of the economic recession of recent times. Many now have less disposable income to spend and as a result have changed their spending habits in an attempt to cope with this economic crisis. Presently, customers are able to save a lot of money as a result of marketing strategies such as rebates. Rebates are widely recognized as refunds, and are used by businesses to promote and advertise their products and services. Rebates are designed to reimburse the customers for part of their purchase. Rebates have been successful in many organizations that have wanted to promote and advertise their services to customers by providing them with an incentive to buy particular products. There are typically two types of rebate, an instant rebate, and the most common and widely used, mail-in rebate. Rebates usually have an expiration date of six to eight months, and can prove beneficial to some companies as consumers generally forget to mail in their documents in order to receive the rebates. This in turn benefits the company as the customer has paid in full for the product. As a newly formed company, rebates can help with customer awareness of products and services as well as building customer loyalty.
1. Rebates Defined?
Marketing strategies are designed to utilize the firm's resources in delivering superior customer experience, while promoting the needs of the organization. Rebates are widely recognized as a marketing strategy that provides incentives for customers to buy a particular product. Derived from the age old marketing technique of offering coupons, rebates are a relatively new method of promotion. According to Jim Wohlever, "rebates are a form of price reduction or refund on a product that has already been purchased" (Wohlever, 2007, p. 56) and are most commonly used as a form of sales promotion. Rebates are used by companies to encourage customers to make a purchase and often serve as a reimbursement to a customer for part of the purchase price following the sale. There are two most commonly recognized types of rebates; mail-in rebates (MIR) and instant rebates (IR). Over the past 30 years, mail-in rebates have been a popular and viable sales promotion strategy for marketers to increase sales of their products (Wohlever, 2007). The mail-in rebates require customers to fill out documentation such as a coupon, receipt or barcode and mail it in, in order to receive the benefits of a rebate.
Receiving a check for a mail-in rebate can produce a wait time anywhere between four and six weeks. It is estimated that mail-in rebates can boost sales of an item by 20%-50% depending on the value of the offer, the timing of the promotion, as well as the extent of the product's distribution (Ong, 2008). Instant rebates however are the complete opposite, as the discount is taken immediately at the time of purchase. This is usually referred to as instant savings and is in essence, the sales price (Miller, 2009). Being the more common of the two, the mail-in rebates allow retailers to boost sales by offering lower or better price incentives to consumers, at a lower cost. Mail-in rebate describes only one means of how customers can respond to an offer. The two types of rebates are generally not interchangeable strategies (Ong, 2008). Rebates are often referred to as "agency volume bonification" which is defined as an agency's receipt of a volume discount or compensation from media buys that is not necessarily passed on to the client (Bruell, 2012). 1.1. Successfulness of Rebates
Successful discount or rebate programs can empower an organization. A successful rebate program must have a perceived notion of value in order to attract consumers. Rebate programs typically work best with durable goods and higher ticket items. If the value of the rebate is considered high, then the chances of redemption will be undoubtedly greater (Dennin, 2012). In a competitive business environment, incentives such as rebates can provide a business with a much needed sales advantage. Rebates can increase customer satisfaction, build customer loyalty, and encourage customers to try new products. There are many factors that can affect the success rate of a rebate program (Inmar, 2011). Inmar suggests that these factors indeed affect the success rate of a rebate program:
•The value of a rebate;
•The time and effort required to redeem the rebate;
•The complexity of the rebate requirements;
•The consumer's previous experience with rebates;
•The brand's presence
It is reported that almost 50% of retailers and 48% of manufacturers use rebates programs as part of their customer loyalty and promotions mix (Group, 2011). To be successful, rebates often call for custom-made rebate programs that need to be categorically planned and implemented. Lake indicates that the key to a good rebate program is to make it a hassle for customers to redeem the rebate (Lake, 2003). Rebates are thus successful when they gain the advantage that the company is seeking to achieve. A successful rebate program is one that delivers responsiveness, conversion and customer loyalty. 1.2 Who uses Rebates?
Currently, businesses making use of rebates are diverse and include the manufacturers of health and beauty aids, household supplies, and small and large appliances, as well as automakers, wine and liquor manufacturers, and segments of the computer industry. Rebates are utilized both by retailers and manufacturers across industries. The cash amounts these companies offer their customers is similarly wide-ranging, and the size of the rebate is dependent upon the base retail price, the nature of the product being promoted, and the number of backed up goods available. As retailers use rebates to bring customers into the store or channel, they can increase sales volumes, based on the parameters of the rebate offer, and drive incremental revenues. Manufacturers on the other hand, succeed in using rebates to push their brand to the forefront of the customer's mind. 1.3 Advantages of Rebates
There are many advantages associated with a rebating program. In a manufacturer's point of view, they move merchandise and help promote new products (Marks, 2010). Organizations rely on customer-initiated rebate which does not focus on whether the customer mails in, submits on the internet or figures out another mean to respond to a rebate offer, but that the customer has to take the initiative or action to receive the benefit of the rebate. If the customer does nothing, they won't receive the rebate. Manufacturers and retailers count on this and it is reported that 40% of all rebates go uncollected (Bruell, 2012). When customers fail to collect on a rebate offer, then the companies generally receive full price for the product. Rebates also allow prospective customers to try their products, as the typical consumers will jump at the chance of any savings. They may also boost sales and visibility as it attracts interest from consumers who would not normally buy their product.
Research suggests that 57% of rebates serve to target new, untapped customer segments, which is beneficial to any business (Group, 2011). It relieves the problems of excess inventory and in addition to attracting interest from consumers, rebates serve in attracting interest from retailers as well, who help in promoting the offer and possibly expanding the shelf space of the manufacturer's goods accordingly. A newly formed company can employ rebates to its advantage as such programs help to increase leverage with retailers and develop brand loyalty and repeat business among customers in the long run. Companies use rebates to drive trial in new user groups which ultimately leads to repeated usage and loyalty at full margin (Group, 2011). Once a customer has filled out and submitted a form to receive a rebate, the company now has that customer's contact information. Thus, a rebate's primary value is to 'capture email address and customer dynamic information, buying habits, and demographics which a company can use for telemarketing purposes and targeted advertising (Miller, 2009). Rebates can be an excellent way for consumers to save money on purchases as customers are 'reimbursed' a part of the selling price. 1.4 Disadvantages of Rebates
The more popularity that rebates has gained, the more discrepancies arise. Organizations typically face a problem in honoring their rebate offers. This is largely due to a large volume and inability to keep up with demand. The consumers often times leave feeling like they have been tricked after responding to a rebate offer. Research suggests that majority of the time it is not the company offering rebates that are creating the problem but the customers (Palmer, 2008). It's a huge debate between organizations who state that the consumers often procrastinate and do not follow the multistep directions to redeem a rebate. Some often intend to but forget to redeem and thus are left feeling jilted by the company. The consumers on the other hand claim that this issue is not entirely their fault. They argue that they have to 'jump through too many hoops' in order to redeem a rebate. Many rebates demand multiple kinds of documentation (forms, receipts, UPCs) or require you to complete elaborate forms for each component (printer, monitor, desktop).
Sometimes you have to circle a date or price to get your cash back. Many times there is some condition associated with redeeming a rebate offer that consumers are not aware of until after purchase. If the forms are incorrectly filled out or you miss a step in the process of redemption then you are automatically disqualified for that particular rebate (Vinzant, 2003). Experts advise consumers that keeping copies of all forms and receipts are a good way to increase their chances of receiving rebates but customers argue that most rebates often state that it won't accept copies (Palmer, 2008). Consumers now view rebates as a sleazy marketing technique designed to trick them out of their money. This is due to the frequent mix-ups and delays in processing rebate submissions. This has led to fewer customers making purchases on the bases of a rebate offer. Rebates will put a little extra cash in the consumer's pocket, but hardly be a blip for most businesses, except maybe retail, which will get some benefit of consumers spending these rebates (Campbell, 2008). 1.5 Are customers more susceptible to buying products on rebates? It is a proven fact that consumers take advantage of larger discounts more frequently.
The more valuable a rebate is the more likely consumers are to respond to it. If a company offers a relatively small mail-in rebate, a significant portion of customers will not redeem it, even though the rebate persuaded them to buy. With the recent downturn of the economy and the economic recession consumers everywhere are now looking to save money anyway they can as they have less disposable income available. Dotson and Hyatt suggest that non-married consumers are more susceptible to taking advantage of sales promotions such as rebates. Given traditional gender roles and more advertisements targeting women, it is no surprise that women report a higher response to rebate offers than men.
While there are no significant differences between genders across sales promotions, research has indicated that women are more prone to buying products on sale. This is because most women shop not because they need something but because the item is on sale. Individuals aged 25 and under reported the greatest figures in the usage sales promotion incentives. While there are no significant differences between any other age group regarding tendency to take advantage of rebates, consumers are more likely to take advantage of such offers than those 55 and older. It is reported that all ethnic groups respond to rebates and there is no disparity in the amount of income that is earned by those who respond to rebate offers (Michael J. Dotson, Eva M. Hyatt, 2001). 1.6 High Cost Risk
Rebates are generally expensive to maintain and can easily exhaust funds that could be utilized on other programs that would provide more results. There are other strategies that are more effective than rebate programs that serve the same purpose. These include education about the product and effective advertising. Because rebates generally have limited resources to spend, these tactics usually succeed in reaching a higher population. A rebate program developed with a limited budget will be ineffective as few will reach the customers, companies/manufacturers intended. As marketing director, the effectiveness of the rebate budget should be analyzed and compared with the effectiveness of other marketing strategies. Recommendation
Rebates are a significant part of the loyalty and marketing strategy of retailers and manufacturers. These companies utilize rebates as part of their marketing mix to enhance customer acquisition and market expansion. Research suggests that 57% of rebates serve the purpose of targeting new un-tapped customer segments, which is indeed beneficial to any organization (Group, 2011). Retailer's currently using rebates in their marketing promotions have seen significant increases in the year-over-year frequency, responsiveness, and conversion rates of customers, compared to that of their competitors (Table 1) (Aberdeen, 2011). It is my recommendation that rebates be utilized as a marketing strategy by the marketing director in this newly formed company. The success of rebates has proven to be an effective tool in an organization's overall marketing mix. The argument presented above should act as a stimulus to consider implementing this strategy in to the company's marketing mix. As part of this strategy, three components must work together: people, processes, and strategies. These three elements are vital to the success of rebate strategies and promotions, and with the implementation of an adequate rebate budget and resources, this company can indeed enjoy the benefits that are associated with rebates.
Conclusion
A newly formed company can employ rebates to its advantage. Such programs help to increase leverage with retails and develop brand loyalty, as well as repeat business among its customers. However, more customers increasingly feel that rebates are a trick by the manufacturers and retailers as they have to 'jump through too many hoops' in order to redeem them, and often times they are unsuccessful. They now view rebates as a sleazy marketing technique designed to cheat them out of their monies and as a result, few are making purchases on the bases of a rebate offer.
While there are many advantages and disadvantages to a rebate program, the consensus among marketing directors is that they can be an effective way to build customer loyalty and increase customer satisfaction while encouraging them to try new products. It is agreed upon that in a competitive business environment, incentives such as rebates can provide a business with a much needed sales advantage, increase sales volume and drive incremental revenues. As a business utilizing the rebate strategy, the primary value is to capture customer's information which can be used for telemarketing purposes and targeted advertising. Rebates can be successful; however, they must have a perceive notion of value to attract customers. This success has the potential to empower an organization. Though rebates have many pros and cons, its functions are effective and can be a well utilized marketing
strategy in start-up companies.
References
Aberdeen. (2011). Next Generation Customer Loyalty: The Evolution of the Digital Customer. Boston: Aberdeen Group. Alexandra Bruell, Jack Neff. (2012). The Great Rebate Debate. Advertising Age, 52-54. Campbell, A. (2008, March 09). A Positive Mental Attitude Matters During Recession. Retrieved November 20, 2012, from Economical Trends : http://smallbiztrends.com/2008/03/why-a-positive-mental-attitude-matters-during-recession.html Dennin, J. (2012, May 22). How to Develop an Effective Incentive and Rebate Program. Retrieved November 12, 2012, from Mackenzie Corporation: http://mackenziecorp.com/how-to-develop-an-effective-incentive-and-rebate-program Group, A. (2011). Rebate Optimization in Retail: Driving Customer Responsiveness. Analyst Insight, 1. Inmar. (2011, January 1). Factors Affecting the Success or Failure of a Rebate. Retrieved November 12, 2012, from Inmar: https://www.inmar.com/Pages/InmarArticle/Factors-Affecting-the-Success-or-Failure-of-a-Rebate.aspx Lake, L. (2003, June 10). Rebate Marketing Program: Can It Work for Your Company? Retrieved November 2, 2012, from About.com Marketing: http://marketing.about.com/od/marketingmethods/a/rebatemarketing.htm Marks, T. (2010). Marketing Money. Marketplace Business, 1.
Michael J. Dotson, Eva M. Hyatt. (2001). Sales Promotion Preferences: A Demographic Analysis. Journal of Marketing, 1-7. Miller, B. (2009). Wisegeek. Retrieved November 2012, 11, from Wisegeek: Clear answers to common questions: http://www.wisegeek.com/what-is-a-rebate.htm Ong, B. S. (2008). The Impact of Consumer Perceptions of, and Attitudes Toward Mail-in Rebates on Effectiveness of Rebates. Journal of Promotion Management, 45-58. Palmer, K. (2008). Admit It, You'll Never Send for that Rebate. U.S News & World Report, 61. Vinzant, C. (2003, June 10). The Great Rebate Scam. Retrieved November 15, 2012, from Slate: http://www.slate.com/articles/business/moneybox/2003/06/the_great_rebate_scam
Related Topics