Marketing and Promotional Mix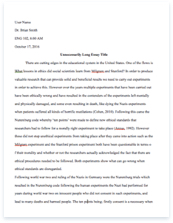 The whole doc is available only for registered users
A limited time offer! Get a custom sample essay written according to your requirements urgent 3h delivery guaranteed
Order Now
In this assignment I will be Describe the promotional mix used by two selected organisations for a selected Product/service.
The two organisations that I will be using to describe the promotional mix are Walkers and Nike. I have chosen these to brand because they are able to show to different side of the promotional mix.
Phones 4 U is a mobile phone retailer, are an online
Advertising- Phone 4 u advertises through TV, web and poster. These things help the company bring in their customers. Nike promotional campaign consists of TV, web and posters. Nike as a company do not need to promote as much as they are well known brand, this means that they are able to have simple campaigns which keeps they relevant.
Personal selling- Phones 4 u they are always selling to customers, this is because they always have new for customers, when a new products come out they have to make sure that they have the best deal for their customers.
Nike uses their sales teams for personal selling they are trained so that they can get the best sales for the company , they are suppose to be knowledgeable of the brand and should be trained in asking customers the right questions in order to find out what they are looking for. They also have Nike ID which lets customers customize their own product which is part of personal selling. For Nike to promote themselves to gain more sales they largely depend on finding accessible store locations.
Sale promotion – Phones 4 U is a company that use loyalty propriety as a sales promotion, they offer customers that have been with before a better deal than new customers, when a new customer signs up with them they then get the loyalty promotion on their next deal.
Nike -To caught the eye of their consumers Nike uses a number of famous athletes that serve as brand ambassadors, they use different sport personalities to influence customers to by their clothes.
Related Topics