Marketing and Customer Base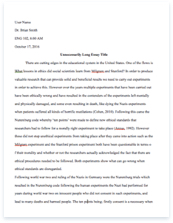 The whole doc is available only for registered users
A limited time offer! Get a custom sample essay written according to your requirements urgent 3h delivery guaranteed
Order Now
HubSpot is faced with the problem of whether they should cast a wide net to attract a diverse customer base or whether they should narrow their focus to a particular target market. We recommend HubSpot target both Owner Ollie (OO) and Marketer Mary (MM) market segments, rather than focusing on a single segment, in order to accelerate growth rate and increase profitability. We approached this problem holistically by blending our financial analysis with HubSpot's proven success in increasing market share and providing quality service to both customer bases. We recommend this broad strategy in contrast to focusing on one segment, as suggested by Mr. Roberge, as we found no convincing evidence to support relinquishing command of such a diverse customer base. Our recommendation is based on our quantitative comparison between OOs and MMs, evaluating break-even time, customer lifetime value in relation to acquisition costs, and projected growth. Comparison of break-even time favors OOs (3 months) over MMs (11 months; Exhibit 1).
However, customer lifetime value (CLV) heavily favors MMs ($11,125) over OOs ($5,314; Exhibit 2). Our analysis finds that OOs produce positive cash flow faster while MMs produce higher long-term profitability. Furthermore, the aggregate CLV of the current customer base shows comparable values for both groups (Exhibit 2). Although MMs cost more to acquire, they are projected to grow at a higher rate (Exhibit 3). Therefore, we cannot assume that either target group is more profitable, nor will pursuing a single target group increase HubSpot's revenue or growth.
While targeting a single segment allows HubSpot to offer a more customized product to a niche market, we believe both OOs and MMs to be integral components. A failure to serve one would adversely affect the other. The constant revenue OOs generate provides HubSpot with the ability to support the time intensive but extremely profitable MMs. Furthermore, we recommend supporting OOs' possible transition into the MM market segment, allowing HubSpot to profit from brand loyalty and increased CLV. Lastly, by diversifying the customer base across both large and small businesses, HubSpot incurs less risk during fluctuating economic trends. Our recommendation is based on several assumptions (Exhibit 5). First, we assume that segments OO and MM will continue to maintain churn rates of 4.3% and 3.2% respectively. If churn rates increase to 6.3% and 5.2% respectively, break-even time for OO remains constant, while for MM it increases by one month (Exhibit 4). Additionally, if the monthly churn rate for MM decreases to 2.2%, the CLV will increase by $7102 (64%) and break-even time will decrease by one month (Exhibit 4).
The cash flow provided by OO and profitability of MM support our recommendation to maintain a diversified customer base. We also assume the new customer growth rate for 2009 will follow the same pattern as 2008 (Case Exhibit 10; Exhibit 3). However, if the growth rate resembles the current customer base and market potential (Case Table C; Case Exhibit 5), then the value of OOs and MMs will remain comparable to each other, as shown in Exhibit 2. Our recommendation is limited by a lack of knowledge of potential resources HubSpot can invest to maintain two different customer segments. We are unsure if they are satisfied to remain a more diluted company, lacking a niche market focus. With the profitability of MM and stable cash flow of OO, HubSpot may want to consider R&D options for developing two specialized product lines.
Related Topics