Mall of America: Shopping and a Whole Lot More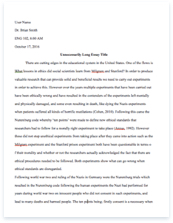 The whole doc is available only for registered users
A limited time offer! Get a custom sample essay written according to your requirements urgent 3h delivery guaranteed
Order Now
1. Why has Mall of America been such a marketing success so far? The Mall of America and its massive size is able to do what most malls could not. It was able to implement marketing strategies that have been successful for small-scale retail, use them on a much larger scale, and offer something for everyone, a process of market segmentation and retail mix. (Marketing to the core, pg. 35 and pg. 305) Mall of America has targeted the common need for shopping and added the entertainment factor while using location and revitalization to maximize interest. They have an advantage over the standard mall with the mix of full service and specialty stores coupled with entertainment and food.
2. What (a) retail and (b) consumer trends have occurred since Mall of America was opened in 1992 that it should consider when making future plans? (a) The Mall of America has successfully used and should continue to implement market modification. (Marketing to the Core, pg. 229) With promotion and public relations they have created a product that encompasses entertainment and shopping in one venue and attracts not only local customers but also tourism.. One concept that should be considered is the potential of cannibalism. (Marketing to the Core, pg. 177) Mall of America will need to continue to offer new retail and entertainment but not that the expense of revenue from existing ones. (b) The Mall of America has made a conscious effort to understand the consumer needs and offer more than just a shopping experience. Mall of America, by adding a layer of entertainment and food establishments and other unique features such as Nickelodeon Universe and Sea Life aquarium give an added value for the family.
3. (a) What criteria should Mall of America use in adding new facilities to its complex? (b) Evaluate (1) retail stores, (2) entertainment offerings, and (3) hotels on these criteria. (1 & 2) In strong consideration of our current state in society, the Mall of America should evaluate and use available technology when adding retail stores and entertainment offerings. According to an article on Vendhq.com "In addition to tablets, we anticipate that major retailers will implement immersive experiences with the use of large, interactive displays that are meant to fully engross customers to the point where they kind of forget that they are inside a store.
To the customer, the experience is interactive, engaging, and powerful." (2 & 3) When adding new entertainment offerings and hotels to its complex should use consider the environment and make an effort to integrate a "green" initiative for sustainability. The initiatives can include but not be limited to proper recycling of waste in the building process, use of recycled materials in the building process and ease of access from one location to another with energy efficient transportation to each venue.
4. What specific marketing actions would you propose that Mall of America managers take to ensure its continuing success in attracting visitors (a) from the local metropolitan area and (b) from outside of it? (a & b) Mall of America managers should evaluate what they currently offer and how well those offerings have generated revenue from a local and broader range of area. Cahill states "We're constantly looking at what attracts people and adding to that. We're adding new stores, new attractions, and new events." (Marketing to the Core, pg. 315) The new offerings should create a sense of community for the local area; research what they can bring in from the inner city…medical services for example. Regarding the reach outside of the local area, the draw could be music festivals with celebrity artists as an example of attracting visitors. Technology and the use of social media will play an important role in the future marketing efforts of the Mall of Americas efforts to continue to serve its potential visitors.
REFERENCES
Kerin, Roger A, Steven W. Hartley, and William Rudelius. Marketing: The Core. New York, NY: McGraw-Hill/Irwin, 2013. Print. http://www.vendhq.com/retail-trends-and-predictions
Related Topics