Malaysia Airlines Faces a Difficult Future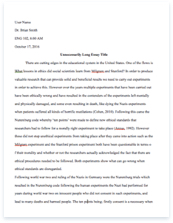 The whole doc is available only for registered users
A limited time offer! Get a custom sample essay written according to your requirements urgent 3h delivery guaranteed
Order Now
Aviation and crisis-management experts say the fate of Malaysia's flagship carrier will hinge on how it weathers what's expected to be another sharp drop in bookings after its latest air disaster, when Flight 17 from Amsterdam to Kuala Lumpur crashed Thursday in the battle-torn region of Donetsk in eastern Ukraine. U.S. intelligence agencies say they believe the plane was struck by a ground-to-air missile. The crash took place at the height of the holiday travel season for Europeans, who accounted for over half of the passengers aboard, and during the Islamic month of Ramadan, a busy travel period for Muslims. The Boeing BA -0.54% 777—the airline's main long-haul workhorse—was completely full, carrying 298 people. The airline had already been reeling from the March disappearance of Flight 370, which vanished about an hour after taking off from Kuala Lumpur to Beijing with 239 people aboard. Taken together, that is the biggest casualty toll suffered by any airline over such a short time span.
"A double tragedy of this nature after such a short period is unheard of in the industry," said Vivian Lines, global vice chairman and crisis-management expert at Hill+Knowlton Strategies in Singapore. "They were the wrong airline in the wrong place at the wrong time." The disasters could deal a crippling reputational and financial blow to Malaysia Airlines' listed parent, Malaysian Airline System Bhd, which is 69%-owned by the Malaysia state investment firm. The airline had already been suffering from years of poor performance. A high cost base and robust labour unions that represent its 20,000-strong workforce have eroded the airline's competitiveness against the region's leaner and highly profitable low- cost carriers.
Malaysian Airline System Bhd. reported a net loss of 443 million ringgit ($139.5 million) in the first quarter, widening from a loss of 279 million in the same quarter last year. In 2013, the company reported a loss of 1.17 billion ringgit, its third consecutive year in the red. At the end of the first quarter, the company had $1.06 billion in cash-on-hand and $3.7 billion in total debt, according to data from S&P Capital IQ. Total debt has more than doubled from $1.78 billion at the end of 2011. If the company continues to incur losses, which is widely forecast, some analysts say they expect its current cash levels to allow the airline to run operations until the end of next year, before it would need to consider seeking a capital bailout from the state.
With the downing of MH17, Malaysia Airlines has lost two planes in five months. The WSJ's Ramy Inocencio asks Vivian Lines, global vice chairman at Hill+Knowlton Strategies, if Malaysia Airlines can survive. Malaysia Airlines' yields—how much money the carrier makes per passenger for each kilometer flown, and an important measure of profitability—were already falling after the first disaster, said Ian Douglas, senior lecturer of aviation at the University of New South Wales. If spooked passengers avoid the airline's flights, those yields could fall further. After a boom in passenger numbers during 2013, Malaysia Airlines' passenger growth has been decelerating steadily since February, according to the company's monthly traffic data. Following the disappearance of Flight 370 in March, the carrier registered a year-on-year decline in passenger numbers of 4% in May to 1.3 million, its first fall in traffic since September 2012.
Still, airline executives have said traffic had begun to improve in recent weeks. Reflecting the loss of consumer confidence, Mr. Douglas says several of his friends in Australia have canceled travel on Malaysia Airlines, rebooking on rival Singapore Airlines Ltd. C6L.SG +0.20% after Thursday's crash. That is "even though they know the loss of the aircraft could have happened to any carrier flying from western Europe towards Southeast Asia," he said. "The business implications for Malaysia Airlines are very, very significant," said Jonathan Galaviz, partner at consulting firm Global Market Advisors. "The Malaysia Airlines brand is heavily damaged, even if it's not the airline's fault." The unprecedented nature of the disasters makes it difficult for analysts to assess the airline's ability to overcome its woes.
But the biggest challenge for the airline, they say, will be how it could keep its passenger figures up without substantial discounting, a strategy it is recently resorted to to fill more seats. "Before [the latest crash] it was just a cost issue…now I would question that there's going to be a revenue problem as well," as demand will likely plummet despite the peak travel season, says Daniel Tsang, founder at Aspire Aviation, a Hong Kong-based consultancy. "The dire situation of the airline right now is just the tip of the iceberg that has been brewing for the last decade," he said. To be sure, industry watchers expect the Malaysian government to step in if the situation gets too bad.
Earlier this month, people with knowledge of the airline's restructuring process said that the Malaysian state investment firm, Khazanah Nasional Bhd., was considering taking the company private to tackle its financial crisis. They said if the company was taken private, it would be easier for its management to push tough decisions without being questioned by shareholders. Analysts said the best course of action may be to let the airline fail, and then to rebuild it from the ground up. "Starting from scratch, while radical, will be a very sustainable measure over the long run," said Mr. Tsang. Several premium carriers, including Swiss International Air Lines with its predecessor Swissair, and Japan Airlines Co. 9201.TO -1.01% have in recent years gone through similar restructuring programs in hopes to rebuilding financial strength.
Malaysian Airline System's Kuala Lumpur-traded stock was lately trading down over 11% after falling as much as 18% earlier in the session. The stock price is down around 25% since the disappearance of Flight 370 in March. For now, Malaysia Airlines needs to concentrate on handling Thursday's crash better than it did the disappearance of Flight 370 in March, said Hill+Knowlton's Mr. Lines. This time, it should be easier to figure out what happened—something that is still a mystery in the case of Flight 370—and to comfort the families of victims, he said. Key players seem to have learned lessons from the first disaster as well: Malaysia's prime minister was on television making a clear, public statement soon after the crash, an improvement over the confused and delayed March response from officials and the airline. Longer term, Malaysia Airlines has to reassure passengers that it is safe to travel on its planes, something that could require a complete overhaul of the company and the brand, Mr. Lines said.
Related Topics