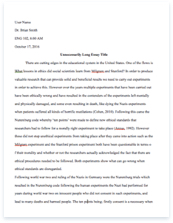 The whole doc is available only for registered users
Pages: 2
Word count: 493
Category: Property
A limited time offer! Get a custom sample essay written according to your requirements urgent 3h delivery guaranteed
Order Now
When Corazon, the owner of the lots in dispute, was in Thailand, her stepmother Purificacion executed an affidavit of loss alleging that the TCT could no longer be found so that the new TCTs were issued under her name. * The stepmother sold it to Catalina who later mortgaged the lots for 200,000 pesos. * When Corazon learned of the foregoing, she filed a complaint for reconveyance and damages but she later on agreed on outside court Compromise Agreement. Their final agreement was: * The title to the lots shall be transferred direct to its interested buyer with Catalina assuming and paying from the proceeds of the sale her mortgage obligation and all expenses for segregation survey, re-titling, capital gains taxes and those connected with the release of the said mortgage should be shouldered by Catalina. * The agreement was approved by Judge Dayaw.
* Corazon, the owner, sold the subject lot5 to Laurelia by virtue of a deed entitle "Sale of Unsegregated Portion of Land" * Controversy erupted when Catalina sold same portion of land to petitioner Mariquita Macapagal claiming to be authorized under the Compromise Agreement. * RTC QC favored Mariquita in nullifying the sale executed by Corazon in favor of Laurelia. * CA reversed the decision of the trial court. Hence, this petition of review. ISSUE: WHICH OF THE TWO SALES WAS VALID- THE SALE MADE BY CORAZON OR BY CATALINA? HELD: THE SALE BETWEEN CORAZON AND LAURELIA WAS VALID
* Corazon was the registered owner of the disputed lot at the time the two sales were executed. * The owner has the right to enjoy and to dispose the property and to exclude any person from such enjoyment and disposal. * The Compromise Agreement is not a waiver of Corazon's authority to sell because the agreement merely provided that Catalina pay off her mortgage obligation and incidental expenses from the proceeds of the sale. * It was not expressly stated that Catalina herself be the one to directly sell the property. * Authority to sell must be couched in clear and unmistakable language. * Even assuming that the parties intended to confer upon Catalina the authority to sell, Catalina admitted that she does not have a document in her favor necessary to implement the agreement.
* Article 1878 (5) of the CC states that a special power of attorney is necessary for an agent to enter into any contract by which the ownership of an immovable property is transmitted or acquired either gratuitously or for valid consideration. * In double sales of real property, ownership passes to the vendee who, in good faith, first recorded it in the Registry of Property. * Petitioner Macapagal cannot be considered a buyer in good faith because she did not buy the disputed lot from its registered owner. * One who buys from a person who is not the registered owner is not a buyer in good faith.
Related Topics