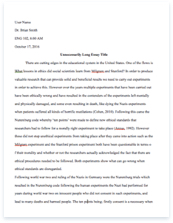 The whole doc is available only for registered users
Pages: 3
Word count: 648
Category: Company
A limited time offer! Get a custom sample essay written according to your requirements urgent 3h delivery guaranteed
Order Now
"Lucent technologies is a company that designs and delivers the systems, software and services that drives the next generation communications networks. They are backed by Bell Labs research and development" (Fraser & Ormiston, p 79, para 2). "They use their strengths in mobility, optical, access, data and voice networking technologies, as well as services, to create new revenue generating opportunities. This makes it possible to help them better manage their networks. Their customers include communication service providers, governments and enterprises worldwide" (Fraser & Ormiston, p 79, para 3).
Between 2003 and 2004 Lucent Technologies asset structure changed. After reviewing the common size balance sheet, Lucent Technologies has experienced a small increase in its total assets. Its cash and cash equivalent have decreased, while their inventory, receivables, and marketplace securities have increased. In 2003, 49.4% of all of the company's assets made up the current assets of the company that year. In 2004, however, the current assets only made up for 48.5% of all of the company's assets. However, inventory went up in this same period. In 2003 the inventory was at 4.0% and in 2004 it was at 4.8%. Lucent Technologies' inventory holdings had a twenty percent increase and their cash and cash equivalents fell to 19.9% in 2004 from 24% of all the assets in 2003. Something else that fell during this two-year period was the debt structure of the company. The debt structure increased from 23% of all liabilities in 2003 to 26.4% of all liabilities in 2004. This is after the current liability decreased from 25.6% to 24.3% from 2003 to 2004. On a good note, the equity structure of the company did improve. Total liabilities and shareholder's equity went from a negative 21% in 2003 to a negative 8% in 2004. The equity position is a deficit but it has improved somewhat from one year to the next.
Investors and creditors should be concerned about the decrease in the cash and cash equivalents and the increase in assets. All of these factors will cause long-term debt for the company. With the cash and cash equivalent decreasing and the assets increasing the company is losing money. In an industry that has a decreasing demand for the product because of economic slowdown for the product a company like this will most likely result in high carrying costs as well as technology such as this is also likely to go obsolete rather quickly. The company could result in having large inventory losses over the next few years because of combining all of these issues. The investors and creditors could be interested and concerned with the fact that the liabilities of the company have gone from short-term to long-term. Most of the time long-term debt has a lower carrying cost and is easier to manage. They would also find that the equity is in a negative position, even though it is obvious that it is also improving. Whether the company is in a downward spiral as a result of the terms of their assets or if the company is reacting to a rush in future demand investors and creditors will want to know. Financial data that include demand trends and forecasts would be very helpful in this matter.
In terms of non-fictional data for the company, the investors and creditors would want to know about the state of the environment. Such as whether the industry will be improving and how much new competition is coming up as well. For debt, the investors and creditors will want to see any data that tells if the company has paid down short-term debt with cash and has increased their long-term debt in order to build new facilities for future demand. The financial position of Lucent Technologies will be used by the investors and creditors to make the decision if the company is financially sound or not.
Related Topics