Love marriage is better then arrange marriage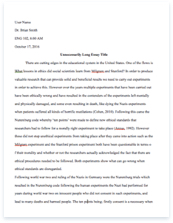 The whole doc is available only for registered users
A limited time offer! Get a custom sample essay written according to your requirements urgent 3h delivery guaranteed
Order Now
For my opinion love marriage is better then arrange marriage. First of all I am telling you arrange marriage. If you are going with arrange marriage there is lot of question coming in your mind. Like what is the nature of your partner, you don't know anything about your partner, and more important is that you don't know her past, all that things creates a big problems in your life.
But if you are going with love marriage, you know very well about your partner, what her nature, what she like, you are spending more time before marriage you know well how to solve your problem, all the situation you are easily handle that's why I am in the favour of love marriage
Then I will talk about divorce. Divorce is the common phenomena both for arranged marriage and love marriage. But in case of love marriage, whatever happens atleast you won't blame someone for ruining your life or making it a fairytale. On the other side for love marriage, blaming another is a common problem.
Next my point of argument is dowry system. We see in most cases of arranged marriage, dowry give or take is a common scenario. But if we do love marriage then we can shortly dowry system.
Now from the above point of views, we can say that love marriage is better than the arrange marriage.
Related Topics