Louis Vuitton Moet Hennessy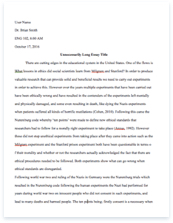 The whole doc is available only for registered users
Pages: 3
Word count: 510
Category: Gucci
A limited time offer! Get a custom sample essay written according to your requirements urgent 3h delivery guaranteed
Order Now
1. Bernaud Arnault has built LVMH into a luxury goods empire by making numerous acquisitions. What strategy is evident here? LVMH or more specifically Bernaud Arnault wants luxury items to appeal to everyone, not just the wealthy and elite as in the past. The major issue in doing this is to keep the core luxury consumers, which means still keeping the product exclusive or exclusive feeling, while making the product available to a larger market. LVMH has used licensing deals in order to make this products not only accessible, but at the same exclusive or prestigious to own. LVMH structure is made up of Wines and Spirits, Fashion and Leather goods, Watches and Jewelry, Perfumes and Cosmetics and Selective Retailing. A multi brand strategies, brand extension, selective acquisition strategies concentrating on external growth. Acquisition means killing competition less competitors. Increase market share leads to monopoly.
2. How do LVMH executives adjust prices in response to changing economic conditions? In response to changing economic conditions executives have raised wholesale prices to make sure that discount retailers do not purchase designer products for resale in outlet stores. LVMH has also raised prices in countries that have experienced currency devaluation like Japan. Also in Japan LVMH cut back on advertising and other promotional expenses to maintain profitability. In some cases LVMH was able to renegotiate leases for longer terms and saving up to one third of the cost.
3. How will luxury goods marketers be affected by the slowdown in tourism that followed the terror attacks of September 11, 2001? Before September 11, 2001 consumer confidence in the U.S. was extremely high and the economy was doing very well. In turn many consumers wanted "the best" this means luxury brands that are sold by LVMH. Also LVMH DFS chain and Hawaii stores depending heavily on Japanese tourists to purchase their products while on vacation. Japanese tourists are significant factor. Heavy taxes levied on luxury products rose prices about 40% in Japan. So. Japanese buy these products abroad. In wake of terrorist attacks they are less interested to travel which affect luxury goods sale. The economy did bounce back after 9-11. However, with the recent real estate collapse the purchasing of luxury products in the U.S. has decreased. For some luxury firms, the recession's effects have already been brutal. Private-equity firms and other outside investors which rushed into the industry at its peak have suffered most.
4. Do you think high retail prices charged for luxury goods are worth paying? Yes,
Affluent consumers eagerly seek out luxury brands such as Armani, Christian Dior. Gucci etc They are willing and able to pay high prices for top quality merchandise from fashion houses whose names are synonymous with status, good taste and prestige. If prices are diluted then everyone can afford such goods as a result there will not be any aristocracy and prestige involve in it. Luxury goods are perceive not as a product as an image a lifestyle. In short if you want status symbol then you have to pay more.
Related Topics