LifeStat developed by SaskTel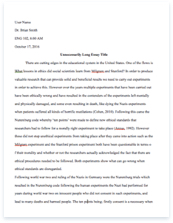 The whole doc is available only for registered users
A limited time offer! Get a custom sample essay written according to your requirements urgent 3h delivery guaranteed
Order Now
LifeStat, developed by SaskTel, is a device that serves the purpose of fulfilling the communication gap between patients and their caregivers. It allows SaskTel's clients to examine their own blood pressure, glucose levels, and heart rate levels without having to physically go to the hospital. The information gathered by the client is then transmitted to SaskTel's data center where a professional caregiver or physician is able to monitor the client's personal health at anytime of the day. SaskTel's executive committee recently approved a proposal to launch LifeStat into the Canadian healthcare market place. Pat Tulloch, senior director of marketing for SaskTel, was given the task of developing a marketing plan for this new health-monitoring device. Tulloch was presented with a difficult challenge. She had to develop this plan within two weeks after the proposal was approved and then present her marketing plan it to the executive committee for review. The overall problem she is faced with is to decided on how SaskTel will manage its distribution and promotional decisions as well as conducting financial analysis to visualize the product's profit potential.
2.Situational Analysis
a.Strengths:
Expertise in Communication: SaskTel has been operating for roughly 100 years specializing in the telecommunications industry, providing their customers with voice, data and dial-up high-speed Internet, web hosting, text messaging, cellular, wireless, etc. If SaskTel were to utilize their prior knowledge about telecommunications, they would be able to gain a competitive advantage in the up and coming market for telemedicine. Popularity/Familiarity with Consumers: SaskTel is already offering a wide range of telecommunication support for Saskatchewan citizens. The Saskatchewanian people have already built a strong trust towards this company and so they are more likely to receive services from SaskTel than from a new entrant. Provincial Protection: Since SaskTel is a Crown corporation; they are able to maintain a mutually beneficial relationship with the Saskatchewanian government. Being a Crown corporation, SaskTel is exempt from paying any income taxes. In exchange, the product LifeStat facilitates the provincial government with their preventative approach to
better control costs. Acclaimed Product: The Diabetes Association of Canada supports LifeStat for being an effective tool in self-monitoring and prevention.
b.Weaknesses:
Low R&D Priority: SaskTel is not focusing its resources towards the research and development process in its role as a telecommunications provider. Inexperience with Medical Technology: SaskTel is brand new to the telemedicine market and has very little experience with medical technology. Not being able to understand the process of providing in home healthcare could possibly result in failure to deliver the "entire product" experience to its clients. Poor International Brand Equity: SaskTel is a major provider of telecommunications services for the providence of Saskatchewan and is not well known outside of that providence. Patent Status: Currently, the technology for LifeStat is not patented in the United States. This will make it difficult for SaskTel to expand into new geographical markets.
c.Opportunities:
Growing Sick Population: As the baby boomers grow older, the number of potential customers in the market will rise significantly. Other health issues could also increase the rate at which Canadians suffer from diabetes and hypertension. Increasing Focus on Preventative Care: The funding gap for healthcare is causing governments an increasing amount of difficulties. Many governments are focusing more on preventative healthcare and so the market for LifeStat will increase significantly. Relationship with Province(s): As said earlier, SaskTel is a Crown corporation and LifeStat could potentially be protected from direct competition in Saskatchewan. Other provinces may decide to become licensees and distribute LifeStat. Distribution: With the growth of medical IT, retailers need to include telemedicine products to keep up with consumer demand. Strong national distributors like Shoppers and London Drug have already established themselves as trustworthy suppliers of healthcare products and give strong brand equity to the products they stock. Rural Population: Since the citizens of Saskatchewan are mostly located in rural geographical areas. They are looking for products that will provide them with excellent healthcare in the inconvenient location of where they live.
d.Threats:
Substitutes: As the growth of this market develops, other firms will attempt to create more efficient and effective technologies for the consumers' problems. With telemedicine becoming more and more popular other firms could develop new products at a cheaper price, thereby minimizing the inconvenience and cost of switching services. Strong Competition: Technology for telemedicine is starting to attract attention from major companies that currently have medical technology divisions. This these major companies growing interest, large research and design budgets could advance the telemedicine technology at a rapid pace making older technologies outdated. Distribution: Retailers that want to carry LifeStat in their stores are able to demand high commission rates. The reason why they demand such high rates is because there are few retailers in the market and the market rivalry is high. Retailers always want the best product in their stores to create brand recognition over the objective criteria. As said earlier, SaskTel in not well know outside of Saskatchewan and new potential customers may be hesitant to trust an unknown firm with healthcare services.
3. Recommendation and Implementation
My recommendation for SaskTel is to start off by focusing its target market on the Saskatchewan diabetes sufferers. Because SaskTel is attempting to "cross the chasm" into a new industry, it is important that they identify a small niche market that they can focus resources to dominate. Considering the large growth rate and larger size of hypertension sufferers, SaskTel ignore that market segment for the time being because more situational factors exist within the diabetes sufferers segment. These situational factors will allow SaskTel to successfully and easily enter that market segment. SaskTel also already has support from the Diabetes Association of Canada, which will facilitate the diffusion of this product through the target market. Channel Access/Fit is potentially better for diabetes market segment as well because there are retailers, like Safeway, who already specialize in diabetes care and a preventative approach to personal health. This subsidizes the firm's ability to provide the "entire product" experience with distributors as allies. After SaskTel is able to successfully dominate the diabetes market segment, they will be able to
further their expertise in in-home diabetes care and broaden leverage special interest partnerships into new Canadian provincial markets.
Related Topics