Lewis Grassic Gibbon's "Sunset Song"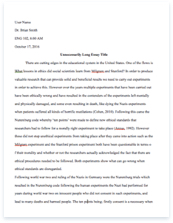 The whole doc is available only for registered users
A limited time offer! Get a custom sample essay written according to your requirements urgent 3h delivery guaranteed
Order Now
Sunset Song, by Lewis Grassic Gibbon, is the story of a young Scottish peasant girl, Chris Guthrie, and her development from childhood to adulthood in the small farming village of Kinraddie.
The principal theme of the novel is that of change. This is depicted through the eyes of Chris Guthrie whose stream of consciousness dominates the novel's narrative, although parts of it are written from Kinraddie's perspective, in the community voice.
The characterisation of Chris in this novel is successful as an in depth portrayal of conflicting feelings and emotions is given that readers will relate to. Chris herself labels the conflicting sides of her the 'Scottish Chris' and the 'English Chris'. The Scottish Chris loves the farm life and the land and reflects the more emotional, innate side of her character given to her by her mother. The other part of her, the intellectual, or English Chris, is encouraged by her father, loving books and learning and hating the crudeness and ignorance that is the farming life.
Despite the Scottish Chris eventually overshadowing the English Chris, it is the 'English' side to her that allows her to rise above the uncompromising gossip of the community: she plays no part in the constant gossip and feels no obligation to the Kirk. Also, perhaps most importantly, she is content with her sexuality, despite bad experiences, while the rest of the community view sex as shameful.
It is this independent thoughtfulness which sets her aside from the community. She is more intelligent than them and is more aware of change around her and of consequences it inevitably brings. She is thus able to look beyond the narrowness of farm life yet still feel a powerful, poignant attachment to the land and respect its endurance in the face of change.
It is this idea that Gibbon focuses on while constructing the character of Chris in relation to the main theme of change.
The structure of the novel plays a significant part in enforcing the idea of the land enduring in relation to Chris. It is structured into three parts: The Unfurrowed Field – The prelude, The Song, and the Unfurrowed field – The Epilude. The Unfurrowed Field is told completely by the community voice and has no focus on any one character just as an actual Unfurrowed Field is not related in any way to farmed land.
The Song, the middle section of the novel, is split into four parts named to reflect the cycle of the farming seasons: Ploughing, Drilling, Seedtime and Harvest. At the beginning of each section Chris Guthrie is reflecting on her life over a period of time past. It is this chronology of Chris's life that is titled in the names of each section, symbolically emphasising Chris's closeness to the land, as part of herself.
Ploughing is essentially the farmer preparing his land for the crop that he will grow there. This is illustrative of Chris's teenage years, her childhood as her own preparation for later life.
Drilling is planting the crops and thus reflects Chris's life when all the first conflicts and life experiences are planted. Her mothers suicide forcing the Scottish Chris over the English as she takes over housekeeping, her fathers paralysis, her brothers leaving and herself growing more and more sexually aware.
Seedtime is the season when the planted seeds begin their growth and development just as Chris develops through marriage and pregnancy.
Harvest is the reaping of the crops. The reaping of the effects of earlier conflicts and experiences in both her life and of the change that affects the community at large. It is the reaping of Young Ewan, or of the seed she has sown inside herself.
Thus the structure of the novel reflects Chris's fertility, her cycle of growth and development and places emphasis on the closeness she has with the land and farming life:
"she gasped and cried…not wakening Ewan, for this was her rig and furrow, she had brought him the unsown field and the tending and reaping was hers"
Chris explains her pregnancy through a metaphor of the land, comparing her body before sex to an unsown field and the birth of her son to the tending and reaping of the land. This passage is reflective of Chris's own intelligence and intuition – she is aware of her own body and is appreciative of the wonder and beauty of both her own fertility and the fertility of the land itself..
While Chris's emotional attachment to the farming life is labelled the 'Scottish Chris', it is probably the part of her she names the 'English Chris' that allows her the thoughtfulness to appreciate and be aware not only of the land's endless cycle, but also of her own conflicting emotions:
"Two Chris's there were that fought for her heart and tormented her"
She is conscious of herself, is torn by her own intelligent perceptiveness and also her love of the land, or more fundamentally, her working class roots. Her intelligence allows her insight into things which Kinraddie, her parents, and later her husband, Ewan, will never understand. Yet she feels her peasant roots are where she truely belongs. What she grew up with she understands and is a part of her heart. She has a more fundamental, yet immensely important closeness to the land.
Gibbon characterises Chris most accurately in terms of realistic approach, by conflicting what she is born into and feels a part of, with an intelligence that separates her from her roots and gives her the opportunity to leave. As a result Gibbon touches upon conflicting feelings still apparent today amongst students of working class background who feel loyalty to their roots yet are compelled by the chance of social mobility offered to them.
To an extent, Gibbon's characterisation of Chris is given by her parents. Her father, embittered by years of slaving to the land, mostly encourages education as escape from a hard life while her mother sees education as useless – it will never teach respect or understanding of the land:
"Oh Chris, my lass, there are better things than your books or studies or loving or bedding, theres the countryside your own, you its in the days when you're neither bairn nor woman."
As the story unfolds it becomes more apparent that Chris shares this view with her mother. It becomes the one thing solid in her life in the face of drastic changes time brings. Everything she loves in life is lost, but through it all the land endures:
"So hurt and dazed, she turned to the land, close to it and the smell of it, it didn't rise up and torment you heart."
It has been argued that Chris's independence of thought is her most attractive quality in Sunset Song. It sets her above the community, making her likeable to the reader for knowing her own mind, but also commanding respect and admiration for not being affected by the judgmental and narrow-minded community ideals. Gibbon demonstrates this in many ways.
Chris is born into a community where sex is seen as shameful. This view is established on several occasions within the novel, particularly when Chris's brother, Will, is dating a young woman named Mollie Douglas. Everybody in Kinraddie assumes scandal, that Mollie is pregnant, although neither involved have done anything wrong, even by the community's rigid standards:
"John Guthrie went back to Will…and said, What's this I hear about you and some orra tink bitch in Drumlithie?"
Negativity is seen repeatedly in incidents told through the community narrative, which insinuates scandal at each rumour.
However, more importantly to Chris, is how sex is dealt with within her own family. She first learns of sex as an awful horror through her own mother who tells her daughter before she commits suicide:
"I cannot tell you a thing or advise you a thing, my quean. You'll have to face men for yourself when the time comes, theres none can stand and help you".
Jean Guthrie has been so sexually mistreated by her husband as he is tormented by his own passions that she can only see sex as a horrifying ordeal with the dire consequences (for her) of difficult childbirth.
The birth of the twins shocks Chris as she connects for the first time pregnancy and birth with sexual relations between men and women. She is still young and unsure, asking Will of the twin's birth:
"What has father to do with it?"
She matures in an environment of sharp sexual tension between her mother and father, hearing her mother screaming as if being "torn and torn in the teeth of beasts". This fear of the unknown is only intensified by the thoroughly unsympathetic doctor who comments:
"She'll have a damned sight more to fear when she's having a bairn of her own."
Yet through all this Chris remarkably remains largely unaffected. She has a healthy attitude towards her sexuality and sees her naked body as a thing of beauty:
"…those fine lines that curved from thigh to knee hers, the dimple she'd loved as a child."
Chris is characterised as a quietly headstrong, self assured woman, although this side of her does not become dominant until she fully matures and is able to speak her own mind without fear of oppression from her father. When he dies she finds herself completely liberated for the first time in her life her true character shines through. There is nobody she is obliged to answer to and she takes complete control of all her money issues refusing to let herself be dominated by her aunt and uncle:
"she saw plain as daylight how near it lay, dependence on them…I'll transact my own business fine, she said".
She has a strength and charisma of character that Gibbon does not denote to any other female character in the book, who are depicted as being silly and weak in their gossip.
Chris 's independent mind is a remarkable aspect of her character as, on one hand, Gibbon portrays her on an almost feminist stance, yet she conforms to the traditional role of the farmer's wife happily, despite having the opportunity and brains to escape it. There are constant references throughout the book, particularly when Chris is younger of her having been better suited to being a boy.
As Chris hurries to get dressed Will remarks:
"Leave the damn things where they are, you're fine, you should never have been born a quean. She was into her skirts then, and said I wish I hadn't"
Both Will and Chris are in agreement here over the same thing but for slightly different reasons. Will frowns upon the weakness and silliness in most women and the uselessness of so many 'frills' that they mostly embrace. He sees his sister as different from this, more sensible and not holding all the female traits that he sees as 'weakness'. Chris, however, is at home with her femininity and enjoys it; she merely acknowledges the uselessness of the constraints that tie her down as a woman. While she likes being a woman, she hates the confinements that accompany it:
"she hated scrubbing herself. If only she'd been born a boy, she'd never have such hatings vexing her….But neither would she ever have had Ewan hold her as last night he had."
Chris likes the feminine side of her, she likes the way it feels for herself as a woman and has no desire to fill the male role, yet, unfortunately there are limitations to her gender.
It is perhaps this shrewd understanding of the female mind that makes it almost impossible to believe that Chris was created by a man. Her conflicting emotions, her awareness of her sexuality and her complex thoughts and feelings on her femininity are accurately female. Like she is created by a woman based on her own feelings rather than a man imagining what sort of feelings a woman would have. Gibbon guides his readers through Chris's most hormonal and confusing times of her life: teenage years and pregnancy. She is characterised successfully by Gibbon, naturally embodying the conflicts of femininity in a way which female readers relate.
The Collins English Thesaurus, under 'feminine' lists the synonym 'weak', and under 'masculine' lists 'strong'. However, Gibbon acknowledges that femininity does not necessarily mean weakness, and shows through the characterisation of Chris how naturally femininity can be coupled with strength of mind, if not of body.
Chris never involves herself with gossip spread by Kinraddie and she stands up to people, paying no heed to it:
"she didn't care though all the world, all Kinraddie and the Howe, went mad and choked itself with bootlaces over the things that had been between her and Ewan.":
Chris doesn't actively stop Kinraddie in its gossip and ideals; she merely pays no attention to it and does not let it influence her in any way:
"But she didn't heed a word he was saying…So the great curly bull prayed and boomed beside her, it was what he was paid for, she neither listened nor cared."
Infuriatingly for the people she ignores, she listens calmly and pays no heed. She is an able woman with a natural perception:
"you knew them, saw through them, tied them up in little packets…labelled COARSE or TINKS or FINE."
So, in conclusion, Chris sees people. Gibbon's psychology of Chris shows this insightfulness and characterises Chris by many different experiences although it is the land that is central to Chris's character. Together they embody the theme of change.
Chris's whole life is punctured into large gaping holes by losses come about though change:
"So this also ended as everything else, everything she had ever loved and desired went out to the madness beyond the hills."
As Chris finds the land central to herself being comfortingly eternal and remains while everything else changes or disappears, Gibbon also shows the land as enduring in the face of change in a more general sense. Change brings loss, the people, sea and sky "they lasted but as a breath, a mist of fog in the hills, the land was forever."
To an extent it can be said that Chris's independent thoughtfulness is her most attractive quality, in a most general sense. She is unresponsive to bad experiences related to sex and grows up with a healthier attitude than the rest of the village. Neither gossip nor religion, both of which are powerful disciplinary factors within the community, also, admirably, do not drag her down.
She manages to balance out her conflicting sides by following her heart and staying with her roots but not losing the insightfulness her intelligence gives her.
Her prevalence of spirit connects to the spirit of Scotland in a more general way. It is this prevalence amongst such loss that illustrates her strength of both spirit and mind.
However, her acceptance and understanding of change in the face of all the loss she has suffered I find most admirable. Chris does not like change but accepts, completely, after Ewans death that it is inevitable and uncompromising and that she must live on though it brings loss. Though the world will forget all that is lost, it will be preserved in her heart. It is this acceptance Gibbon gives her that completes her character in the final lines of the book:
"…they'd the last of the light with them up there, and maybe they didn't need it or heed it, you can do without the day if you've a lamp quiet-lighted and kind in your heart."
Related Topics