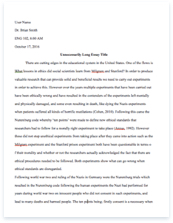 The whole doc is available only for registered users
A limited time offer! Get a custom sample essay written according to your requirements urgent 3h delivery guaranteed
Order Now
Allen Litchman and Laura Trust a husband and wife who worked both worked for corporate firms purchased the Finagle A Bagel business in 1988 in order to relinquish themselves from having to work for others. They have consistently made good decisions and consequently have expanded the business to multiple locations. The team spoke about the importance of due diligence in evaluating conditions for opportunities and then verifying if the projected ROI were sufficient for the organization to undertake. They communicated about using pro forma financial statements to evaluate prospects, the importance of understanding the businesses cash flow and working thru the challenges of developing business acumen and using the tools to grow the business. The team shared the pros and cons to working with venture capital partners vs. taking on debt and offered this perspective as to which is least tolerable. They evaluated the opportunity costs of using their personal funds vs. debt as working capital for the company's operations.
They offered that entrepreneurs must consider all available data to make knowledgeable decisions, including current interest rates, rent vs. lease vs. owning assets, and the long-term leverage opportunities that some owned assets present to improving working capital. An alarming cash flow concern was that of revenues; they presented that owners have to be cautious when working with large institutions as sometimes payments can be delayed. Even with negotiated terms there may be unknown administrative costs and delays, therefore it's prudent to have a line of credit, surplus liquid assets, and a good accounting department that will pursue outstanding revenues. Finally the owners offered that trade credit with suppliers and vendors is extremely important to business, it's perceived as "free money" or "time" to repay vendors on more liberal terms.
Trade credit is an agreement where the customer can purchase its goods on account, and paying the vendor at a later date. Once the items for service are delivered, the company is given a period anywhere from 30 – 90 days for repayment. This allows amicable time to get paid for the product produced. Vendors are sometimes flexible and allow the buyers good terms for credit on products. In the video the product of a bag of flour was used as an example as when flour is purchased for the bagel business it is not utilized right away, therefore the revenue gained from the sale of the product from this base product will only generate profit over time (Parrino, R., Kidwell, D. S, & Bates, T. W. (2012). The owners of Finagle a Bagel also made sure that they continuously planned to make sure they kept in touch with some of their outside merchandisers in order to keep from being in debt.
They also made sure to plan ahead when it came to having enough products to sell to consumers. In the video, the couple mentions that merchandise takes a while to come and sometimes it may not come as soon as it should so prioritizing and planning ahead of time helps the bagel store to not fall store. The team shared the importance of having a good bank to raise the capital. It is also important to know the time frame to pay off the amount, pay schedule and having a good plan to pay off the amount on time is crucial. The question about buying things, owning things, renting things and leasing things- all depends on whether the business is short term or long term. Owning things in the long term is better because it helps in better cash flows, reposition properties even during the recession time. Planning for the unexpected is also very crucial. Proper decision should have made whether to borrow money or use one's money in the stock.
References
Parrino, R., Kidwell, D. S, & Bates, T. W. (2012: Concept Review Video: Working Capital Management
Related Topics