Last Summer at Bluefish Cove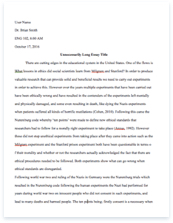 The whole doc is available only for registered users
A limited time offer! Get a custom sample essay written according to your requirements urgent 3h delivery guaranteed
Order Now
Summary: Opening on a serene view of beachfront cottages and seaside located at Bluefish Cove, this play begins with a struggle between fish and woman. Lil, a woman in her thirties with an effortlessly too-look persona, catches the eye of Eva. Eva, a woman empowered by her recent separation to her husband and a newly-found interest in feminist literature, seeks friendship and adventures. Though the two find themselves in an easy dialogue, it is clear to Lil that Eva is unlike most of the summer vacationers at Bluefish Cove. The Cove is something of a haven for lesbians, including Lil and her six friends whom are all paired in couples. Lil reluctantly invites Eva into her world, where Eva finds herself exploring a perception of life through a lesbian lens, as told by Lil and her friends. What persists is a growing relationship and love affair between Lil and Eva, as the two develop newfound emotions of attachment and affection, both strengthened and tainted by the realities of mortality.
Comments: Reading this play objectively was entirely impossible, as my lived experiences, though limited to 21 years and 21st-century politics, impassioned my reading of every word. The comical breaks in an otherwise deeply emotional play about what it means to be a lesbian, synonymous to what it means to live a life in the shadows of history and society themselves, resonates from the script. I found this particularly powerful in the various testimonials by the characters in which they reveal how their sexuality has profoundly affected their personal relationships with family and society as a whole. The Cove, in fact, reflects the shadows in which gay women have always been forced to hide, though in a way that is more empowering, rather than invoking overwhelming feelings of pity. I found the evolution of Eva's sexuality particularly problematic, within this storyline. It is shown as seamless and without struggle, contemplation, or revelation. That is not to say that coming to terms with one's sexuality must be a grand moment of realization; however, as a reader, it feels impossible to not circle back to this throughout the entirety of the Second Act. Especially as Eva is consistently positioned in ignorance, reflected in easily passable comments, which seem to be deeply imbedded in heteronormative thinking. Though it is completely viable to say that this is due to the character's own socialization into heteronormative thinking and way of life, it still leads me to feel as though this apparent clean transition into an entirely new understanding of oneself, in the specific case of Eva, lacks depth which may have strengthened the plays undertones of lesbian representation, and that of female sexuality in general.
Fabulous Scale: It has to be said that lesbian representation of magnitude was crucial and unheard of, in the time of this play's release. This play is an act of resistance toward the suppression of gay women's voices. For that, it must receive major fabulous points. However, problematic themes throughout the play — lack of discussion pertaining to Eva's sexuality, side comments about bisexuality, the attachment to love as the prime function of self-realization– diminishes the piece as a true empowerment moment. It is important to note that this conclusion may only be possible for me to make because of the development of queer culture, increased representation, and the disembedding of certain hetero-patriarchal constructs in the last few centuries. For its time, I believe that this play was easily 9/10. In the framework and culture of 2019, I give this play a 6/10.
Related Topics