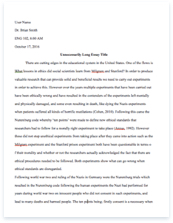 The whole doc is available only for registered users
Pages: 4
Word count: 770
Category: Company
A limited time offer! Get a custom sample essay written according to your requirements urgent 3h delivery guaranteed
Order Now
Lancer Gallery LLC is a company that has specialized itself has as a reputable dealer in authentic artifacts from Southwestern United States, South American and African. Their reputation over the past several decades increasingly grew amongst the public through various pieces they placed for sale, as they were carefully verified for authenticity. Eventually, Lancer Gallery was able to expand their product lines to include replicas that were created by craftspeople who crafted them similarly to the original. Despite, the new product line, replicas contributed to a small portion of the business. Financially, Lancer's gross sales are roughly $35 million, with a constant rate increase of 20 percent annually over the past 10 years. Lancer has expressed to face supply and demand challenges – as they were expanding sales with specialty dealers and exclusive department stores, they lacked inventory because obtaining product for South America was difficult, and politics in Africa was contributing to limiting supply.
In addition to the aforementioned reasons of supply challenges, Lancer encounters the increase of competitive threats in the marketplace and regulatory restrictions on exportation of certain artifacts. The competitive threat has forced Lancer to add 3 new buyers to their team to hunt for the best pieces in a fight against 11 major competitors, putting them in a new position of in which they have lost their bargaining edge. They deal with competitors on many fronts, according to the firm's National Sales Manager. They handle competition from the retail level and have to tackle selling againg inauthentic products. Lancer was contacted in 2010 by a mass-merchandise store chain with the possibility of carrying its full line of authentic goods. The contract was outlined as follows: 1. Goods would be purchased at 10 % below the company's existing prices 2. The initial purchases would be no less than $750 K
3. Purchases were estimated to be approximately $4 million/yr 4. Lancer would have to triple its replica production
Clearly the terms and the offer overall, if accepted, would change the direction of the company and the vision of the business. According to the president of Lancer there were both upsides and downsides. He claimed that the $4 million would add to the sale number and increase the growth of the company, increasing revenue erosion. However, the business model would shift to replicas, which was not what Lancer was known for to its dealers and customers.
Question 1: What is Lancer's distinctive competency?
Lancer has made its reputation and profit by specializing in procurement; specifically, in a wide variety of South American and African artifacts. In fact, this specialization, has allowed them to expand its product line a few times since the 1900s. Moreover, the competency in procurement has made them recognizable to dealers, customers, and mass merchandisers (who are interested in partnering with them in distribution deals). Question 2: What is Lancer's relationship with existing dealers? Currently Lancer seems to have had a solid relationship with their dealers, from a credibility perspective. Over a period of time, they have built their reputation by providing authentic products, due to their core competency – procurement. One can argue that the increase of competitors, has also added a strain to the relationship with distributors because of the battle for business.
Question 3: Under what conditions should Lancer accept the Contract? Based on this case, there would have been an opportunity to increase revenue by accepting the $4 million offer; however, before accepting ANY deal, Lancer should negotiate and/or think about the direction they want their company to move towards (i.e. vision/firm's position). The biggest change would be the commitment to generating triple the amount of replicas, which is opposite to the business model, in selling authentic goods. The increase in productions in replicas would disrupt the relationships with loyal distributors and customers, who have been familiar with the Lancer brand for years. Long-Term Strategy:
Lancer should maintain its core competency; in spite of everything, this has been the ingredient to its success and credibility amongst their customers. If appropriately thought out, they could segment their business based on this competency and again expand into consulting or other markets outside of Africa, South America, and Southwest America. Short-Term Strategy
If Lancer is concerned about annual revenue they may have the "take the money and run" approach. Four million in an eroding market due to a recession is highly helpful; however, producing triple the amount of replicas should not be a settlement that they make. As a manager, I would spend time negotiating this point, as it could be detrimental to the existing business model.
Related Topics