Knowledge Management in the ExxonMobil Corporation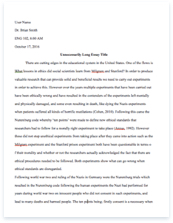 The whole doc is available only for registered users
A limited time offer! Get a custom sample essay written according to your requirements urgent 3h delivery guaranteed
Order Now
Abstract
This study takes a look at an overview of the knowledge management practices of the ExxonMobil Corporation. It is considered the largest Corporation of its type in the world, has freedom to choose its methods of knowledge management, and has the capital to hire the best to manage its systems. An overview of their system is examined with a couple recommendations.
Introduction: The company selected for this paper is the rather newly formed ExxonMobil Corporation, which merged from the separate Exxon and Mobil Oil Corporations, in 1999. These two giants merged to become what is now considered to be the supergiant in the oil industry – having the honor of being called the world's largest publicly traded energy company. The expenditures of this new corporation totaled almost $18 billion in investments alone, in 2005. Of this figure, $700 million was spent on maintaining its technology leadership position, according to Exxon Mobil Corporation (NYSE:XOM) Chairman and CEO Rex Tillerson (2005), at the New York Stock Exchange.1
At the head of the IT Department of ExxonMobil is VP Patricia C. Hewlett, who has gained many honors and worked at some of the top positions in a number of corporations. In an interview with Pam Baker (online interview), Hewlett describes her goals as the director of IT:
"The constant focus for me is maximizing IT's contribution to ExxonMobil's bottom line. That's always a core objective. We constantly push to stay ahead of the competition, both in effectively leveraging information technology, and in efficient delivery of our core I.T. services. We want to bring the right technology to bear, at the right time, on the right business opportunities, to create the maximum competitive advantage for ExxonMobil and its affiliates."2
Possibly The Best Knowledge Management System Anywhere
Such a statement is, of course, the bottom line of all knowledge management systems in any corporation, whether it be large or small. Having the advantage of being able to invest more than just about anyone else into IT and Knowledge management, allows them the option of being able to build the best systems. Here are some of their features that Hewlett speaks of:
Developed their own system, which operates from a standardized desktop.
System permits access by both end-users and the support staff.
Strive for information availability on a 24/7 basis – which means that the latest
information, even from the fields, becomes quickly accessible by those who need that data, enabling them to make decisions quickly.
A separate IT Manager works closely with their three main divisions.
All of their projects, which are generated from both the business side, and the IT side, are analyzed to make sure that they can benefit economically.
All projects are reviewed after completion to see what lessons can be gained from the experience – both pros and cons.
Has Used Knowledge Management Successfully
While ExxonMobil uses a number of platforms for its different aspects of knowledge management, it is difficult to focus on one in this paper. By way of example, the purchase-to-pay process was simplified and unified by working with AribaÒ. AribaÒ was chosen because of its ability to handle the volume of transactions that were performed daily. It also could be expanded more easily than other programs, even onto an international scale. While so many other programs were more local in their orientation, AribaÒ was able to handle their knowledge management satisfactorily. Each month, more than 16,000 to 18,000 transactions are performed, according to Andrew Wescoat, in ExxonMobil.3
AribaÒ has allowed ExxonMobil to save a lot of money through putting their supply, and contracting for materials, into this system. It also notifies the proper department when contracts are about to expire, and provides a bidder interface for the contractors that want to work with ExxonMobil as one of their suppliers. Nearly all its knowledge processes are directed by this system.
The AribaÒ system, which has definitely brought about an increased productivity in the IT department, in supplier-contractor relations, and in giving it definite corporate advantage over its competitors, has proven that they know how to use knowledge to its advantage. A good knowledge management system, according to Ann Macintosh, writing in her Position Paper On Knowledge Asset Management, will provide "the primary opportunity for achieving substantial savings, significant improvements in human performance, and competitive advantage."4
Problems With All Knowledge Management Systems
While the handling of knowledge management and its development is an ongoing process, even at ExxonMobil, there are still some problems that need solving. One of them, inherent in any knowledge management program, because of a human attitude, is that of the willingness of people to contribute knowledge that they perceive that they might want to keep for themselves. This could limit the growth of corporations by limiting the total knowledge base.
A second problem is the matter of analysis of the data that is collected from customer-company interactions. While massive amounts of data are being collected every day, it appears that knowing how to use this data remains largely untouched – possibly as much as 75%, or more, is not yet being examined by most companies. Obviously, the companies that learn how to tap into this information, or develop programs that can mine the information automatically, will set themselves up in a position of definite strategic advantage.
One thing remains clear about the direction of the ExxonMobil knowledge management program – it is working well for them. However, while small businesses do not have the luxuries that are at the disposal of ExxonMobil, there is one problem a smaller corporation does not have either. When software and knowledge are not readily available to those who need it most, in a corporation as large as ExxonMobil, the cost of waiting for that information is greatly multiplied simply because of the number of personnel that need it. Much of that figure would greatly reduce the costs simply by implementing a useable system, such as they seem to have found in AribaÒ.
References
1  Exxon Mobil Corporation (NYSE:XOM) Chairman and CEO Rex Tillerson, speaking at the New York Stock Exchange; as reported in the http://home.businesswire.com/portal/site/
exxonmobil/index.jsp?epi-content=GENERIC&newsId=20060308005481&ndmHsc=v2*
A1072962000000*B1141858942000*C4102491599000*DgroupByDate*J2*N1001106&newsLang=en&beanID=2030803304&viewID=news_view. 
2  Interview with Patricia Hewlett, by Pam Baker, as seen online at: http://www.cio-today.com/
story.xhtml?story_id=40924 
3  Macintosh, Ann, Position Paper on Knowledge Asset Management, wrote paper for the Artificial Intelligence Applications Institute, University of Edinburgh. 
4 Wescoat, Andrew, ExxonMobil, Global Sourcing; http://64.233.179.104/search?q=cache:-
PSqtJql2VcJ:www.ariba.com/learningcenter/content/assets/ExxonMobil_Spotlight_Nov2004 .pdf+exxon+mobil+knowledge+management&hl=en&gl=us&ct=clnk&cd=3&client=firefox 
Related Topics