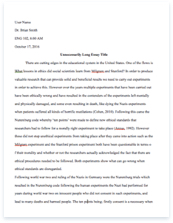 The whole doc is available only for registered users
Pages: 6
Word count: 1356
Category: KFC
A limited time offer! Get a custom sample essay written according to your requirements urgent 3h delivery guaranteed
Order Now
Since its inception, KFC has evolved through several different organizational changes. These changes were brought about due to the changes of ownership that followed since Colonel Sanders first sold KFC in 1964. In 1964, KFC was sold to a small group of investors that eventually took it public. Heublein, Inc, purchased KFC in 1971 and was highly involved in the day to day operations. R.J. Reynolds then acquired Heublein in 1982. R.J. took a more laid back approach and allowed business as usual at KFC. Finally, in 1986, KFC was acquired by PepsiCo, which was trying to grow its quick serve restaurant segment. PepsiCo presently runs Taco Bell, Pizza Hut, and KFC. The PepsiCo management style and corporate culture was significantly different from that of KFC.
PepsiCo has a consumer product orientation. PepsiCo found that the marketing of fast food was very similar to the marketing of its soft drinks and snack foods. PepsiCo reorganized itself in 1985. It divested non-compatible units and organized along three lines: soft drinks, snack foods and restaurants. PepsiCo Worldwide Restaurants was created to create synergism between its restaurant companies. By the end of 1994, KFC was operating 4,258 restaurants in 68 foreign countries. KFC is the largest chicken restaurant and the third largest quick service chain in the world. Due to market saturation in the United States, international expansion will be critical to increased profitability and growth.
Present Situation
The organization is currently structured with two divisions under PepsiCo. David Novak is president of KFC. John Hill is Chief Financial Officer and Colin Moore is the head of Marketing. Peter Waller is head of franchising while Olden Lee is head of Human Resources. KFC is part of the two PepsiCo divisions, which are PepsiCo Worldwide Restaurants and PepsiCo Restaurants International. Both of these divisions of PepsiCo are based in Dallas.
Another strategy of KFC is currently working with is to improve operating efficiencies. This in turn can directly impact the operating profit of the firm. In 1989, KFC centered on elimination of overhead costs and increased efficiency. This reorganization was in the U.S. operations and included a revision of KFC's crew training programs and operating standards. They emphasized customer service, cleaner restaurants, faster and friendlier service, and continued high-quality products. In 1992, KFC continued with reorganization in its middle management ranks. They eliminated 250 of the 1500 management positions at corporate and gave the responsibilities to restaurant franchises and marketing managers.
The Marketing Mix
* Product :
Anything that can be offered to a market to satisfy a want or need. KFC's specialty is fried chicken served in various forms. KFC's primary product is pressure-fried pieces of chicken made with the original recipe. The other chicken offering, extra crispy, is made using a garlic marinade and double dipping the chicken in flour before deep frying in a standard industrial kitchen type machine. * Price :
KFC price their product keeping different points in view. They adopt the cost base price strategy. Pricing of the product includes the govt. tax and excise duty and then comes the final stage of determine the price of their product. The products are a bit high priced according the market segment and it is also comparable to the standard of their product. In the cost based method we include the variable and fixed cost. Pricing Strategy is Market skimming. KFC globally entered the market using market skimming. Their products are priced high and target the middle to upper class people. Gradually they brought down the prices focusing on the middle to lower class people to penetrate both sides of the market. We can compare the price of their products with McDonald, Dominoes and Pizza Hut. If the competitor provides the same product at a lower price then the organization usually lowers the price of its product too. In the case of KFC, Fried Chicken is its main selling point and controls a monopoly over the Indian fast food market. * Place :
TARGET AREAS
Free home Delivery strategy: They provide free home delivery to offices and homes. Accessibility: Resulting in several outlets to cater to the needs of people in & around the city. Hectic lifestyle: Due to the hectic lifestyle of office going individuals the fast food concept saves time of preparing food and gives the customer a full meal quickly. Placement of outlets: Due to KFC placing itself close to schools, colleges, cinemas and markets which are mostly populated by the young and those who are in a hurry, KFC enjoys a large number of footfalls every day. * Promotion :
Promotion is the method used to inform and educate the chosen target audience about the organization and its products. Using all the resources of promotion: Advertising, Sales Promotion, Public Relations, Events and Experiences, Coupons, Discounts and Bundled packages. An organization finds most of its meanings and survival through promotion. At KFC, Promotion is the main tool to bring all chicken lovers attention towards its delicious one-of-a-kind product, the Fried Chicken. The logo of the smiling Colonel is probably one of the most recognized faces in the world and instantly brings the image of fried chicken to one's mind. KFC and its new company jingle "finger lickin good" is a frequent announcement on televisions, billboards, flyers and radio. Using Reminder advertisements KFC stimulates repeat purchases of its products. The company anthem ³finger linkin good´ is just a wake up call to the consumer to remind them how good they felt the last time they ate KFC chicken. Sponsorship is another tool to strengthen an organizations image. KFC is currently the sponsor of the Australian Cricket Team and the colonel logo can be seen on their uniforms throughout the matches. • People:
The six or seven members in KFC during one shift all come together to make up the crew. They all hold important positions in the workplace. There are the team members, shift managers, assistant manager, and the Restaurant General Manager. The lowest held position in KFC is a team member. They handle the majority of cleaning, customers, and the food. The team members are supervised to ensure that the job is accomplished in a satisfactory manner. Their responsibilities include handling customers, taking and packing orders, cooking product and preparing sides. The most important is handling customers. It is essential that all team members work together to complete tasks. If they work as one, things can get accomplished quickly and efficiently. For example, if a worker sees that another worker has three or more customers it would help if the team member helped take orders or packed an order to get patrons out quicker. Positive energy is built from working together. • Physical evidence:
The KFC facility layout can be divided into internal and external layout. Internal & External layout of KFC outlet is attractive and charming all over the world. Ideal color schemes, pleasant lighting outlets, comfortable sitting arrangement, fully trained employees and their proper work division, State of the art interior beautification, speedy & appropriate cooking process, special club/block for kids, etc. Are the chief characteristic of the KFC layout.
Advantage of KFC Good Layout:
•Reduces bottlenecks in moving people or material.
•Minimizes materials-handling costs.
•Reduces hazards to personnel.
•Utilizes labor efficiently.
•Increases morale.
Processes:
Quality Control is an important part of the processes carried out at KFC. Quality control begins from the supply of all the raw materials. We conduct an annual supplier audit, namely the STAR Audit, which is a YUM proprietary programmed, similar in many ways to the ISO approach. The STAR Audit comprises two versions; the Food Safety and the Quality Systems Audits. The STAR Audit is either conducted by a third party international auditing company appointed by YUM or our very own team of professional food technologists from the KFC Quality Assurance Department. * Supplier Quality
* Restaurant Quality
The main attributes for KFC restaurant excellence are CHAMPS.
C – Cleanliness
H – Hospitality
A – Accuracy
M – Maintenance
P – Product Quality
S – Speed of Service * KFC HACCP Programmed
* Sanitation/ personal hygiene
* Pest Control
P.S. HACCP ( Hazard analysis and critical control points)
Related Topics