Key Partnership working Health and social care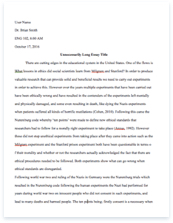 The whole doc is available only for registered users
A limited time offer! Get a custom sample essay written according to your requirements urgent 3h delivery guaranteed
Order Now
Partnership This is a relationship between two or more people working as a team, sharing the same goals and objectives, coordinating, passionate to benefit service users. Examples are; General practitioner ,NHS , Social workers, carers. local authorities are working closely with people who use caring support to make services better and simpler for everyone. Staffs from different organisations work as a team to support one another by providing good qualities care for service users in the community.
Collaboration/ Collaborative This is a practice whereby group of intelligent expertise working in cooperation as a team , participating in planning and decision making to achieve a common purpose for business benefit. According to the concept of partnership and collaboration Ros Carnwell and Alex Carson. Examples are; Inter- agencies and Inter professionals like Physiotherapist , Social worker , Healthcare Assistant. They work together .
Reference: Community Care Articles written in August 2009 on Interprofessionals and Inter -agency on collaboration. Philosophy of Care This is done by providing highest quality of person centred care. promoting the service users well- being as well as treating them with respect and dignity. Examples : Putting Patients first. 1. Integrity; conduct ourselves in a fair and trustworthy manner, being professional and uphold ethical standard. 2.compassionate; being empathetic, attentive and understanding others. 3. Accountability ;being responsible in delivering good quality of care. 4. respectful and Excellency- leading by example.
Reference; 2017 University of Rochester Medical Centre. Strong Memorial Hospital. Philosophy of care.
Ideology Is a set of belief characteristics of social group and individual. It could be visionary speculation or unrealistic. According to Oxford Dictionary Examples; Health policy Empowerment Allowing individual to take responsibility for their own lives by making informed decision. Examples are G.P, Healthcare Assistant, social worker. Promoting individual choice, involvement in their choice right, safety and security, dignity. maintaining confidentiality, respect for diversity, cultural and moral beliefs, values. Reference; Btec level 3 National Health and Social care text book2 Unit.
Independence This is the ability to carry out and support one's own lifestyles and to control the care given by others. Sometimes with creative thinking an individual can be supported to maintain independent Examples are Carers, Occupational therapist, physiotherapist social worker, Families, multi agency, Local authority. Autonomy This is when a competent adult have the right to make informed decision about their own medical care. Examples are G.P, Social services, NHS. Respect This a treatment of other with deference in daily interactions, weighing their values, opinions and preference. According to Medical Dictionary. Examples Service users, carers, Multi agency, NHS staffs etc.
Power sharing This is when decision are made jointly and also backed by legal and moral right. Jo Tunnard 1991. Examples NHS, social worker, Healthcare professionals, Care Choice This is a act of choosing between two or more possibilities. In partnership, individual care should be person-centred. Making sure that services and support given meet service users needs. Examples are G.P choosing own G.p , fair treatments social worker, therapists Decision making The thought process of selecting a logical choice from the available options. Examples are NHS, Multi disciplinary team, professionals. Relationship This is the way two or more people are connected . Or the way they behave toward each other. According to Cambridge Dictionary. Staffs Nurses, carers, Managers, NHS professionals, Social worker.
Related Topics