Kentucky Fried Chicken (KFC)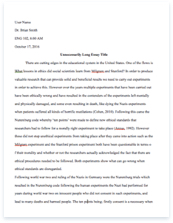 The whole doc is available only for registered users
A limited time offer! Get a custom sample essay written according to your requirements urgent 3h delivery guaranteed
Order Now
• KFC (Kentucky Fried chicken) is the world's
largest chain of fried chicken fast food restaurants,headquartered in Louisville, Kentucky in the United States.It is the second largest restaurant chain after McDonald's,with over 17,000 outlets in 105 countries and territories. Itwas founded by Colonel Harland Sanders, who began sellingfried chicken from his roadside restaurant in Corbin, Kentucky during the Great Depression.
taking a trip down KFC's memory lane
Harland sanders is born in Henryville, Indiana.Some say his first word was 'chicken' but it was more likely'ma' or 'pa'.Until they crack time travel we will never really know for sure. 1920-1930
no university for Harland:
It wasn't that kind of world anyway.instead, he lived a life of country song, working his way round the southern states as steamboat pilot, railroad fireman and a farmer.He may have owned a hound dog but he definately a taste for southern style chicken. In 1930 at the age of 40
He buys a roadside motel and café in Corbin, Kentucky. Always an avid cook he puts his talents to use and starts to serve his take on southern fried chicken to the public.But what about his unique blend of 11 herbs and spices? For now its just a thought…..
prashant:
THE YEAR 1935
The resturant is doing well.So well that State Governor, Ruby Laffoon commissions Harland as "Kentucky Colonel" for outstanding achievement in the community. So the Colonel really was a colonel. THE YEAR 1939
Finally,herald perfects his blend of 11 herbs and species.We can't say what they are, it's top secet. Only a handful of people have ever nown the full recipe. Some believe his group included Evel knevel, the rock band KISS and Dolly prton. Sorry, not true.They all asked, but we held our tongues. Disaster strikes:Interstate 75 opens up and sucks away trade.The restaurant closes and at 65 harald has to start again from scratch.
Down, but not out, he takes his first social security check, pressure fryer and recipe, and sets out to sell the idea of southern fried chicken the olonel way.
THE YEAR 1964
·A growing network of franchisees across the US.
Nine years later and with a growing network of franchisees across the US, Harland feels it's time to slow down. He is 74 after all. So he sells the Kentucky Fried Chicken Company to a group of investors for $2 million. But he keeps his hand in, making sure quality is still high and lending his image to the brand.
SALES!!
By 1964, Kentucky Fried Chicken was sold in over 600 franchised outlets in both the United States and Canada. Sanders sold the entire KFC franchising operation in 1964 for $2 million ($14,987,124 in 2012 dollars), payable over time at a three per cent interest rate, to a group of investors headed by John Y. Brown, Jr. and Jack C. Massey. The sale included a lifetime salary and the agreement that he would be the company's quality controller and trademark. According to Massey, when the offer was first touted to Sanders it was difficult to know how he felt about the deal – he would dismiss it one day and talk about it as if it were inevitable the next. Massey and Sanders did not like each other, and the Colonel grew incensed when Massey decreed that company headquarters would be in Nashville,Tennessee, and not in Kentucky. He bellowed, "This ain't no goddam Tennessee Fried Chicken, no matter what some slick, silk-suited sonofabitch says."Brown did not like the idea either, but Massey owned 60 per cent of the company, and Brown 40 per cent, and Massey wanted company headquarters to be near his home. Brown claims that he brought order and efficiency to a chaotic management structure, and treated the increasingly disgruntled Sanders with tact and patience. ameer:
THE COMPANY GOES PUBLIC!!
·Sanders' nephew Lee Cummings left the company after the sale to found the Lee's Famous Recipe Chicken chain. In 1966, at Massey's insistence, the company went public. By this time Sanders regretted selling his company, and exchanged his $1.5 million worth of stock for the exclusive rights to the company's Canadian activities. Later that year Massey resigned from the company and Brown announced that headquarters would be moved to Louisville, Kentucky. According to Sally Denton, Massey left the venture with a "sour taste in his mouth", and refused to discuss the former partnership publicly. By 1967, KFC had become the U.S.'s sixth largest restaurant chain by volume. By 1968, Kentucky Fried Chicken was the largest fast-food business in America and in 1969 it was listed on theNew York Stock Exchange. In August 1970 Colonel Sanders and his grandson Harland Adams resigned from the board of directors. In a New York Times article, Sanders stated, "[I] realized that I was someplace I had no place being. … Everything that a board of a big corporation does is over my head and I'm confused by the talk and high finance discussed at these meetings."
A NEW LOOK!!
·Massey and Brown changed the restaurant's format from the diner-style restaurant envisioned by Sanders to a standalone fast-food take-out model. Giving all their restaurants a distinct red-and-white striped color pattern, the group opened over 1,500 restaurants, including locations in all 50 U.S. states and several international locations. The concept caught on because it was the best chicken most people had ever tasted and took a dish that had been a Sunday dinner treat and made it an everyday staple.
TAKEN OVER
·The company, once too large for the Colonel to handle, grew too mammoth for John Y. Brown as well. In July 1971 Kentucky Fried Chicken was taken over byConnecticut-based Heublein, a specialty food and alcoholic beverage corporation, for $285 million ($1,635,529,992 in 2012 dollars).Heublein planned to increase Kentucky Fried Chicken's volume with its marketing know-how. Through the 1970s the company introduced some new products to compete with other fast-food markets. As management concentrated on overall store sales, they failed to notice that the basic chicken business was slacking off. Competitors' sales increased as Kentucky Fried Chicken's dropped. At this time a Texas firm, Church's Chicken, began making inroads into KFC's market share with "Crispy Chicken". In 1972 KFC introduced "Extra Crispy Chicken". In 1974 Sanders complained of the declining food quality
REACHING GREATER HEIGHTS!!
·By 1968, Kentucky Fried Chicken was the largest fast-food business in America and in 1969 it was listed on theNew York Stock Exchange. In August 1970 Colonel Sanders and his grandson Harland Adams resigned from the board of directors. In a New York Times article, Sanders stated, "[I] realized that I was someplace I had no place being. … Everything that a board of a big corporation does is over my head and I'm confused by the talk and high finance discussed at these meetings."
SUED!!
·The outburst prompted a KFC franchisee in Bowling Green, Kentucky to unsuccessfully attempt to sue Sanders for libel. In 1973 Heublein attempted to sue Sanders after he opened a restaurant in Shelbyville, Kentucky under the name of "Claudia Sanders, the Colonel's Lady Dinner House". In 1974 Sanders counter-sued Heublein Inc for $122 million ($574,931,174 in 2012 dollars) over the alleged misuse of his image in promoting products he had not helped develop, and for hindering his ability to franchise restaurants. A Heublein spokesman described it as a "nuisance suit".
THE SAGA CONTINUES!!
·In 1982, Heublein was purchased by R.J. Reynolds, who had to contend with the introduction of Chicken McNuggets across the McDonald's chain in 1983. Reynolds sold their restaurant division in 1986 to PepsiCo for a book value of $850 million ($1,802,185,792 in 2012 dollars). Reynolds sold the chain to pay off debt related to its recent purchase of Nabisco and in order to concentrate on its tobacco and packaged food business. PepsiCo made the chain a part of its PepsiCo Worldwide Restaurants division alongside Pizza Hut andTaco Bell, and it was anticipated that they would bring their merchandising expertise to the firm. In 1991 the KFC name was officially adopted, although it was already widely known by that initialism.
KFC right now owns a total of 15,000 restaurants around 105 countries and territories including India. and 2015
KFC has a target of opening another 20000 restaurants and outlets across various countries and territories all over the world.
Where would you find KFC?!?!
– KFC adapts its menu internationally to suit regional tastes.
– There are over 300 KFC menu items worldwide, from a chicken pot pie in the United States to a salmon burger in Japan.
– In Asia there is a preference for spicy foods, such as the Zinger chicken burger.
ameer:
– KFC's primary product is pressure-fried pieces of chicken made with the "Original Recipe". – The company also sell chicken burgers, wraps and a variety of finger foods, including chicken strips, wings, nuggets, and popcorn chicken
KFC Controversies
·Animal Cruelty –
·Since 2003, the animal rights group People for the Ethical Treatment of Animals (PETA), have been protesting KFC's treatment of the animals used for its products with the Kentucky Fried Cruelty campaign.
·PETA states that they have held more than 12,000 demonstrations at KFC outlets since 2003 because of alleged mistreatment of chickens by KFC suppliers.
·In 2004 an employee at a Pilgrim's Pride KFC supplier in West Virginia filmed chickens being kicked, stamped on and thrown against a wall by workers.
PETA has now called off its campaign against KFC Canada, but continues to demonstrate against KFC elsewhere in the world
rishabh:
·Indian Protests –
·The first Indian KFC was opened in the city of Bangalore in June 1995
·Many Indians protested the onslaught of consumerism, the loss of India's self-sufficiency, and the disruption of India traditions
·Former environment minister Maneka Gandhi joined the protestors
·KFC was also accused of using illegally high amounts of monosodium glutamate (MSG) and frying its food in pork fat.
·In 2012, a KFC outlet in Trivandrum was temporarily shut down after worms were reportedly found in a chicken sandwich
prashant:
·Health –
·Since its founding, Sanders and KFC used cottonseed or corn oil for frying.
·In the 1980s the company began to switch to palm or soybean.
·This oil contains relatively high levels of trans fat, which increases the risk of heart disease.
·In October 2006, KFC said it would begin frying its chicken in trans fat-free oil in the United States.
·However, outside the United States the company has continued to use other types of oil that have drawn criticism over their health effects.
·In 2011, chains across the UK and Ireland stopped using palm oil and switched to healthier rapeseed oil to reduce saturated fats across its range by 25 per cent and cut food miles by sourcing it from Kent instead of Asia.
·Ameer:
·Alleged Rainforest Destruction –
·In May 2012, Greenpeace accused KFC of sourcing paper pulp for its food packaging from Indonesian rainforest wood
·Asian pulp and paper has strict policies and practices in place to ensure that only residues from legal plantation development on degraded or logged-over forest areas and sustainable wood fiber enters the production supply chain.
This followed a 2006 accusation from Greenpeace that KFC Europe sourced the soya bean for its chicken feed from Cargill, who have been accused of clearing large swathes of the Amazon rainforest in order to grow the crop.
Anushree:
like every other brand,KFC does their bits too:- such as, setting up of animal welfare programs that shelter homeless animals. protecting the environment by using eco friendly packaging. AND working on developing a workforce with diversity.
Related Topics