Kamehameha Schools: Is Culturally Based Education Justifiable?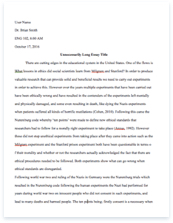 The whole doc is available only for registered users
Pages: 9
Word count: 2056
Category: Hawaii
A limited time offer! Get a custom sample essay written according to your requirements urgent 3h delivery guaranteed
Order Now
When the No Child Left Behind Act was signed into law in 2001, educators and policymakers throughout the United States were forced to grapple with stubbornly persistent educational differentials. Among them are differences in educational performances by specific subgroups such as race, socioeconomic status, disability, and English ability (Takayama 2008). Several theories have been suggested to explain these differentials, especially as it relates to gaps between various cultures (Kana'iaupuni, Ledward, & Jensen 2010). Cultural deficit theory attributes the academic deficiencies of minority students to their culture and home environment whereas cultural difference theories focuses on language and communication methods between home and school (Erickson 1993). Cultural compatibility (Vogt, Jordan, and Tharp 1993) and cultural congruence (Mohatt and Erickson 1981) theories both analyze lower student scores as a result of cultural mismatch. Coleman et al. (1966) clarify that grades and test scores are not "culture free" but rather culture-bound.
More recent theories have placed culture at the center of the outcome differential debate. Culturally responsive and relevant education distinguishes gaps between the home and school as part of the achievement gap and rallies for heightened cultural relevance in education to engage and empower learners (Castagno and Brayboy 2008). Considerable research attention has been paid to black and Latino educational differentials, but the literature on indigenous peoples in the United States is much smaller. Native Hawaiians have experienced particularly wide educational differentials. The state of Hawaii works with a varied student population, and its schools generally have a good record with Japanese, Chinese, and haole children, but a relatively poor one with Filipinos, Native Hawaiians, and Samoans (Vogt, Jordan, & Tharp, 1987). Data consistently demonstrate the longstanding gaps in Native Hawaiian educational outcomes, ranging from lower achievement, attendance and graduation rates combined with higher disciplinary and risk-taking behavior among youth (Kana'iaupuni et al. 2010). Specifically, schools with more than 50 percent Native Hawaiian students achieved Adequate Yearly Progress (AYP) at a lower rate than school with less than 50 percent Native Hawaiian students, at 31 and 44 percent respectively (Schools 2009).
Overall, Native Hawaiians have the lowest four-year high school graduation rate of all major ethnic groups in Hawaii public schools—approximately 70 percent of Native Hawaiian high school students graduate on time compared with 78 percent statewide (Schools 2009). This differential persists in post-secondary education. Native Hawaiian students are over-represented in community colleges and under-represented at 4-year campuses and graduate schools. In face of these educational differentials, and motivated by cultural congruence theories, culture-based education approaches have increased in popularity. The term culture-based education (CBE) is utilized to serve as "a holistic and comprehensive application of culturally relevant education and refers to educational approaches that are grounded in a particular cultural worldview" (Demmert and Towner 2003).
Kana'iaupuni et al. (2010) identify five critical components of CBE programs including language, family and community, content, context, and assessment. They also developed the Hawaiian Indigenous Education Teaching Rubric (HIER) and a set of surveys to serve as tools in gauging the use and impact of specifically Hawaiian culture-based educational strategies. In addition to influencing educational outcomes directly, CBE programs also guide socio-emotional development, helping students forge stronger self-worth, cultural identity, and relationships with family and community (Kana'iaupuni et al. 2010). Although the impact of increased cultural adaptation on student outcomes seems intuitive, statistical inquiry is essential in identifying causal effects and informing policy recommendations. For example, Takayama (2008) finds that Western-focused charter schools in Hawaii have the highest levels of achievement; however, this type of educational success may be due to lower rates of low-income and special education students and high levels of students already achieving at levels of proficiency.
Takayama's results suggest that Hawaiian language and culture-based schools are more effective than conventional public schools at moving students out of the Well Below proficiency status for reading across all grades and for mathematics in higher grades. Later research finds evidence that also suggests that culturally-tailored education improves student outcomes, especially for those who struggle most. Kana'iaupuni et al. (2010) show positive and significant relationships between teachers' implementation of culture-based educational strategies and student socio-emotional development. In turn, enhanced socio-emotional well-being is positively linked with math and reading test scores. Their analyses indicate a statistically significant relationship between CBE use and math and reading scores, especially among students with lower socio-emotional development. Because these studies were conducted relatively recently, it is not yet possible to examine the effects of CBE schooling after college admission, such as the effect on earnings. Even so, these findings suggest that culture matters in education, especially for minority groups whose cultural norms may not be consistent with the Western-dominant school environment in the United States. Fortunately, research shows that there is no trade-off between Hawaiian culture-based educational strategies and Western research-based "best practices" (Takayama 2008). In fact, Kana'iaupuni et al. (2010) find that CBE methods are being implemented to varying degrees in classrooms throughout Hawaii, even by non-Hawaiian teachers. It is simply a matter of tailoring widely accepted "best practices" to students' cultural context.
Hawaiian language and culture-based schools are found throughout Hawaii, but the largest and most well-known is the Kamehameha School network. Kamehameha is a champion of CBE methods and has drawn criticism in recent years because of its "Hawaiians first" admissions policy. Given the clearly demonstrated plight of indigenous peoples and the preliminary evidence suggesting CBE's efficacy, an exploration of the Kamehameha School is of particular interest. Kamehameha Schools is a private educational institution established by the Bernice Pauahi Bishop Estate, endowed by the will of the Hawaiian princess, Bernice Pauahi Bishop. During her lifetime, Princess Bishop witnessed the rapid decline of the Hawaiian population and saw education as the key to the survival of her people. She instructed trustees of her estate to use 365,000 acres of Hawaiian lands to educate her people. Kamehameha Schools' mission is to "fulfill Pauahi's desire to create educational opportunities in perpetuity to improve the capability and well-being of people of Hawaiian ancestry." The school operates educational systems serving over 6,900 students of Hawaiian ancestry, where students must apply for admission. Acceptance rates range from 6% to 24% depending on the grade level and campus, classifying them as very selective and competitive institutions. In its application process, Kamehameha Schools gives preference to applicants of Native Hawaiian descent.
Applicants must submit evidence verifying that at least one ancestor before 1959 is Hawaiian. Making all of this possible, as of 2016, Kamehameha Schools' endowment was valued at $11.1 billion, making it the largest of private K-12 institutions. Approximately 98% of funding comes from the endowment fund provided by the Bernice Pauahi Bishop Estate. The majority of students receive financial aid or scholarships and their educational outreach also includes post-high school scholarships assisting students to attend higher education. To ensure the perpetuity of the endowment fund, annual educational spending is set at 4% of the endowment value to balance the financial needs of the current generation as well as future generations. The school has invested very well, achieving returns exceeding 9% per annum in the 10 years before 2016. In addition to the financial success driving the perpetuation of the school, the school boasts an impressive list of alumni who have helped make the school famous and are in large measure a lodestone for Hawaiians from the entire state who want to attend and add to the legacy of success the school's name evinces.
Such alumni include, from its earliest days, Duke Kahanamoku, the five-time Olympic medalist in swimming, Daniel Akaka, the first U.S. senator of Native Hawaiian ancestry, also a member of the U.S. House of Representatives, and more recently, Auli'i Cravalho, an actress and singer who made her acting debut in the 2016 film, Moana. The school makes a few key arguments for why schools in their tradition should be allowed to operate. The first are the clear disparities between native Hawaiian students and students of other ethnic backgrounds, the impetus for the creation of the school in the first place. They deem it necessary to create a school that focuses on the disadvantaged group itself because of key negative dynamics within the school systems that have perpetuated this imbalance of achievement; these dynamics include what is called the Matthew effect, in which bright students garner the attention of the teacher and so exceed expectations that were higher in the first place, and students falling behind gain even less of the teacher's attention and so fall further behind. The second is that they feel they have the implicit support of the United States government: In 1993, the U.S. Congress officially recognized its moral obligation to protect the status of Native Hawaiians by adopting Public Law 103-150, also known as the Apology Resolution. The Apology Resolution acknowledges that the overthrow of a "peaceful and friendly people" was an unauthorized act of war committed by the U.S. Minister with the help of the U.S. naval forces. Further, In the Native Hawaiian Education Act of 1994, reenacted in 2002 (NHEA), Congress declared that it "does not extend services to Native Hawaiians because of their race, but due to their unique status as the indigenous people of a once sovereign nation that the United States has established a trust relationship. However, this status was challenged in a landmark 2003 ruling that has since shaped the fate of schools with a largely monoethnic charter.
This legal battle began in June 2003 when a suit was filed on behalf of an unidentified non-Hawaiian student, claiming that Kamehameha School's admission policy violated provisions of the Civil Rights Act that prohibits racial discrimination in admission selection process. In November of that year a federal judge dismissed the suit, ruling that the school's policy was a "legitimate, remedial purpose by improving Native Hawaiians' socioeconomic and educational disadvantages." In August of 2005, a panel of 3 judges reversed the decision, calling the previous decision "racially exclusionary", sparking riots of tens of thousands of Native Hawaiians. Later, the Ninth Circuit Court reheard the case, voting to reverse the decision in an 8-7 ruling. Majority ruled that the school's policy doesn't run afoul of the provision in the civil rights law, citing that there are unique factors to Hawaii's history, the socioeconomic plight of Native Hawaiians, and the school's distinctively remedial mission which Congress has repeatedly endorsed. In conclusion, Demmert et al. (2003) states that: "The long standing achievement gap of Native Hawaiian students in the state's public schools represents a significant concern, one that diverse stakeholders are committed to resolving".
Major stakeholders include the might of the U.S. Government and the majority opinion of Native Hawaiians across Hawaii, as consistently demonstrated in their repeated defense of culturally based education, and these stakeholders have the scientific winds at their back. Demmert et al. (2003) conclude further: "the results from our various multilevel analyses suggest that CBE is an important predictor of achievement, contingent on the school's implementation of these principles. We note that the three major constructs at the center of this research (i.e., teacher CBE, student affect [socioemotional development], and achievement) seem to work in expected ways." These "expected ways" are positive, not negative, ways, in which achievement gaps between different ethnicities are being closed by raising the bottom, specifically the afore-mentioned students testing at the "Well Below" proficiency level.
Despite the 9th District Court case having been brought by a disgruntled non-native Hawaiian, outsiders to that specific ethnic group generally do not find issue with this type of Culture Based Education. Most of the objections to this type of culture based schooling come from those within the ethnic group who do not have access due to the naturally limited space available in such a competitive and successful school, one in which nearly every one of the 70,000 eligible native Hawaiian students able to apply to Kamehameha school would love to have the opportunity to apply. Our conclusion based on the existing evidence of positive effects psychologically, academically, and culturally on the students educated at CBE schools, as well as the extremely limited recourse sought by students outside the CBE's mandate, is that these schools' existence is justified in the eyes of the communities they seek to serve, pending further and more detailed research on the subject. 
Related Topics