Jueteng Decriminalization, Tolerable?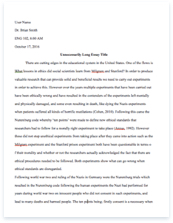 The whole doc is available only for registered users
A limited time offer! Get a custom sample essay written according to your requirements urgent 3h delivery guaranteed
Order Now
Jueteng has been very famous here in the Philippines and is widely patronized by Filipinos although it is illegal. According to some, it is something that shouldn't exist but there's more into it. As Senate President Juan Ponce Enrile and other lawmakers proposed jueteng legalization, lots of contradicting and supporting ideas in this regard were brought up. What if it will be legalized? Will it be a friend or a foe? Despite all the scandals and criticisms that it is encountering, jueteng will still be undeniably beneficial to most if legalized because of the better economic condition that it can provide the Philippines.
Jueteng originated from China with its name jue meaning flower and teng meaning bet. Ever since it existed in the Philippines, people considered it as an illegal number game. Despite the fact that it is illegal, there is no economic and social boundary that hinders the game because whether you are rich, middle class or poor, you can play this game. Upon winning, the lure of quick riches is within your fate. There's no limit on minimum and maximum bets as well as the amount that you could have, just pay for all those and everything will be fine. But what if you lose? Is it a big deal? For most, that will not be. Coins are enough for one bet. And therefore, even multiple loses for a day will not be that big thing compared to the amount that you might receive when you win. Having the winning probability 1/1369 for a single bet, the big amount that you could gain is already a good motivation.
According to Senate President Juan Ponce Enrile, legalizing jueteng will stop all the scandals attached to it. He even noted that it could generate larger revenues for the government once legalized. Many other officials supported Enrile's proposal such as Senator Jinggoy Estrada, Liberal Party Representative Amado Bagatsing, Senator Teofisto Guinggona III and many other.
For example is Dasmariñas City Representative Elpidio Bargaza who filed House Bill 3289, through which number games will be legalized in cities and municipalities. With this bill, only 55% of the total revenue will be given out as the prize money, 26% for additional remuneration for employees in cities and municipalities and the rest for funds for new schools, facilities or projects. There is no negative effect of jueteng aside from huge profits of the conspirators once it is not legalized. In the part of the collectors, it is the main source of their income which is very important for them in order to support their families. What if the government continues to stamp out jueteng? Where will the collectors get their income? Their displacement and the possibility of joining syndicates, smuggling, and many other illegal activities is not that far. The same thing as the players who depend on the luck of winning and earning a living in this game. There are also some who contradicts the idea of legalizing jueteng.
Just like Senator Vicente Sotto III who said that parties who depend on jueteng could still find other ways to earn money. He even stressed that it will just result into another destructive number game. Senator Ferdinand Marcos also opposed the proposal. He said that the government should continue to recognize jueteng as an illegal activity and being illegal requires continuous fight against it. But what's the sense of fighting an activity in which you can see no probability of winning over it? Overall, forbidding the legalization of jueteng is an admission of the weakness of the government for some yet a means of practicality because if the government cannot stamp it out, it would be better to support and utilize it for the common good.
The drive against jueteng yields no result for the government when simply regulating and allowing it could support the need of the poor. It is like trying the other side of the coin since the first didn't work. Admit it or not, it will really be very beneficial to many. The funds which the government can acquire from the taxes will be very for useful for socioeconomic projects and other infrastructures which can lift up the condition of the nation. Since the government can't defeat jueteng maybe it's time for them to legalize it, to try something new. Besides, it also has positive effects when legalized.
Related Topics