Juberic Creation By Katiuki Catherine Njeri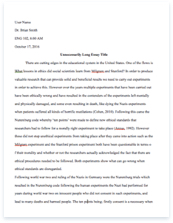 The whole doc is available only for registered users
A limited time offer! Get a custom sample essay written according to your requirements urgent 3h delivery guaranteed
Order Now
A report submitted in partial fulfillment of the requirement for the award in diploma in Management (Project Management Option) submitted to the Kenya institute of manadement. January 2013
DECLARATION
Declaration by the Candidate
This attachment report is my original work which has not been presented to any other examination body. No part of this report should be reproduced without my consent or that of the Kenya Institute of Management. Kariuki Catherine Njeri Sign
DEDICATION
This report is dedicated to my beloved family lecturers and friend for their endless support and encouragements I have received from them.
ACKNOWLEDGEMENT
I would like to thank a number of people who have encouraged me to write this report, including the following; my supervisors and all my friends and classmates from the Kenya Institute of Management. Secondly, I would like to thank the management and ownership of Juberic Creation for the opportunity to work in the organization. Last but not the least I would like to thank all of my teachers and close friends, co workers and everyone who have directly and indirectly contributed for the successful completion of this Industrial attachment report.
1. Introduction
Purpose
The Industrial Attachment program fulfils part of the requirement in pursuing
the Diploma in Business Management in the Kenya Institute of Management. This report serves to summaries the activities and experiences gained at Juberic Creation. The purpose of industrial attachment program is to provide the student with opportunity to use their initiative to translate theory learned in classroom. And secondly, the program helps the students to acquire the right kind of work attitude professionalism through interaction and observation of roles in the organization. I am an employee of Juberic Creation is a sole proprietor shop that deal in imported clothes and shoes for both male and females. It's located in Diamond Mall along Tom Mboya Street. My report is based on my daily experience and duties from October 8, 2012 to November 31, 2012.
2. ATTARCHMENT EXPERIENCES
3.1 General activities
3.2.1 Record keeping- I was involved in keeping records of sales, stock, cash and reconciling these records 3.2.2 Store keeping- my responsibility in store department was to receive and recording stock bought and issuing stock from the store to other shops. 3.2.3 Cleaning and arranging stock and premises.
3.2.4 Sales- I was responsible in attending to customers and negotiating sale of items as well as doing customer follow ups. 3.2.5 Payment of bills and expenses such as rent, electricity and other recurrent expenditures. 3.2.6 Stock taking and end year reconciliations
3.2 Specific activities
My major duties in the organization were: sale, record keeping and handling and banking cash. I was responsible for attending to customers in shops, describing items on sale and negotiating sale price, recording sales and banking the sales proceeds.
3.3 An analysis of learned knowledge and applied skills * Describe the policies, structures, functions and operations of an organization; * Identify the knowledge and skills required in the working environment; * Apply relevant knowledge and skills learnt in class to the real business setting; * Acquire the appropriate attitudes and the basic competence relevant to the work of the sector; and * Examine own strengths and weaknesses with regard to employment in the sector.
3.4 A profile of skills and competences acquired
1. Communication skills
Communication skills acquire during day to day activities enable student to express ourselves, to get ideas across, and to connect with the person to whom they are speaking. Student acquire sales negotiating and closing skills. 2. Analytical skills
3. Record keeping and accounting skills
Students are equipped with theoretical, technical and management skills of accounting, and the basic knowledge in accountancy. This would enable me to carry out basic duties in the fields of financial accounting, auditing, management accounting, tax services and corporate administration, and stocktaking activities.
4. Sales promotion and marketing skills
As a trainee I acquired knowledge, skills and attitudes essential in successful marketing and sales promotion. They are able to assist in event coordination, marketing materials preparation, logistics support and handling customers' enquiries.
3.5 Observation and critiques
Working in Juberic Creation has exposed me the real life experiences in the business world. 3.6 Strategy for utilization of contacts established during attachment
Related Topics