Joyce's attitude to Dublin in Dubliners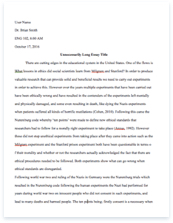 The whole doc is available only for registered users
Pages: 7
Word count: 1502
Category: Attitude
A limited time offer! Get a custom sample essay written according to your requirements urgent 3h delivery guaranteed
Order Now
To many people, Dublin is regarded as an ancient city. The Vikings founded the city in 842 and named it "Dublin", which means "dark pool" in Scandinavian (Moss and Wilson 107). Ireland in the late 1800s was, for the most part, dominated by agriculture; Belfast and Dublin were the only two major cities. James Augustine Joyce was born to John and Mary Jane Murray Joyce on February 2, 1882 in a southern suburb of Dublin called Rathgar (Werner ix). Joyce was raised a Catholic and is the second oldest of ten children.
Before James Joyce's era, Ireland had experienced "many centuries of economic and cultural impoverishment, political suppression, and religious conflict from the Middle Ages… " (Moss and Wilson 106). Even when Joyce was a young boy, Dublin was still in an extremely depressed economic situation; moreover, his family suffered continuous financial difficulties. In 1904, Joyce decided to leave Dublin for Europe mainly because of his work and his understanding of Irish politics and Irish Catholicism.
Even though Joyce was obviously discontent with Ireland and his hometown of Dublin, all of his work seems to reminisce the setting of his early days. Dubliners is a series of short stories that are broken into four groups, childhood, young adulthood, mature life, public life (Moss and Wilson 110), and "The Dead" marks the end of his book. James Joyce's love for writing, the political stagnation at the time, and his religious issues will explain his attitude towards Dublin and his reasons for leaving; additionally, Joyce utilizes the short story "Eveline" to express his point of view.
Joyce once mentioned that as long as he could write, he could live anywhere; this statement foreshadows his "voluntary" exile in Zurich later in his life. Writing, to Joyce was a form of exile, which is somewhat a source of detachment. The exile had become an artistic requirement because this experience would provide Joyce materials for his book. Joyce soon realized "Only in writing, which is also departing, is it possible to achieve the purification which comes from a continual rebaptism of the mind" (Ellmann 110). Joyce and his father valued deep Irish nationalism.
Joyce also had great interests in the question of national traits. At the Trattoria Bonavia he divided the seven deadly sins among the European nations: Gluttony was English, Pride French, Wrath Spanish, Lust German, Sloth Slavic, Italian Avarice, and as for the Irish, Envy (Ellmann 382). The industrial revolution and the beginning of political nationalism certainly changed Ireland in the nineteenth century. Joyce strongly believed that both English control and Irish self-betrayal were to blame for Ireland's economic and psychological problems.
He was also aware that Ireland suffered "… epeated economic depression, abusive absentee landlords, devastating famines, and the absence of effective political representation" (Werner 2). In Dubliners- A Pluralistic World, Werner also notes, "The absence of economic opportunity in turn exerted a major influence on the social customs that Joyce describes in Dubliners, which is inhabited by a large number of un- or underemployed young men. " All of these factors, to some extent, contributed to a mass emigration; this consequence thus enables Joyce to attack the church. Roman Catholicism played a big part within Joyce's life.
He was educated by the Jesuits, which is beyond doubt "… the most intellectual and intense religious order in the Catholic world" (Goodwyn 217). Ironically, Joyce rejected the Catholic religion as he grew older, but he presents a strong presence of the clergy in all of the stories that he wrote. Joyce makes use of the character Stephen Dedalus in A Portrait of the Artist as a Young Man to reveal his past experience with the church; the story illustrates the development of Dedalus as he becomes "intellectually independent and dissociates himself from Catholicism" (Goodwyn 218).
Joyce had written about Dublin like no other author had before, he was completely truthful and detailed about the city and it's people. In his stories he "made fun of the Holy Roman Catholic Church and its ministers and had mocked the holy cow of Irish nationalism which was probably the most grievous sin of all, and then his own lifestyle did not exactly conform to the norm of Irish life at the time" (Monaghan 70). His visit to Rome had made him more insensitive towards the Vatican, Joyce was insulted by the wealth of the Church in Rome, but the wealth of the Church in Ireland offended him even more.
Although Joyce had already rejected the Church, he continued "to denounce all his life the deviousness of Papal policy, which incongruously preferred to conciliate Edward VII rather than to take care of a people of proven Catholic loyalty" (Ellmann 257). On April 27th, 1907 Joyce lectured at the Sala della Borsa, titled 'Ireland, Island of Saints and Sages. ' At the evening university, he said the following: The economic and intellectual conditions that prevail… do not permit the development of individuality.
The soul of the country is weakened by centuries of useless struggle and broken treates, and individual initiative is paralyzed by the influence and admonitions of the church, while its body is manacled by the police, the tax office, and the garrison. No one who has any self-respect stays in Ireland, but flees afar as though from a country that has undergone the visitation of an angered Jove. (qtd. in Ellmann 258) Joyce was unhappy because of the fact that the dictates of an autocratic Church established the way of life of Irish people.
He knew that he only had 2 choices available for leaving the church, which was "denial and transmutation" (Ellmann 65). Joyce decided that transmutation was the easier way out; he could keep faith. This way, Joyce could still criticize others who are not Christians but pretend to be Christian; "Belief in the divinity of Christ is not a salient feature of secular Christendom" (Ellmann 66). Eveline brings to mind a few significant points of self-realization.
The theme in the story "Eveline" is the importance of childhood and young adulthood at Clongowes wood, "Emphasizing the keen sense impressions of the growing child, the chapter provides background for later attitudes on family, religion, and politics" (Morris and Nault Jr. 12). In the story, Joyce describes how everything changes. This change in Dublin causes Eveline to yearn to get away like the others, to leave her home. This was exactly how Joyce saw Dublin; everything changed, then he decided to leave. In the next paragraph, the photograph of the priest is pointed out.
Joyce writes, "And yet during all those years she had never found out the name of the priest whose yellowing photograph hung on the wall… " (Joyce 114). I think that Joyce wanted the reader to understand that by young adulthood the church was not very important to him, the yellowing photograph represents a religion that is slowly fading away from him. It is fair to say that Joyce's attitude towards Dublin is very poor; he uses the story to describe how a new place will be better, and people will be treated differently.
After Eveline decided to leave her home, she figured that her life was not wholly undesirable. This is a perfect example of Joyce, who after leaving his hometown, writes about Dublin for the rest of his life. In most of Joyce's work, he was "… obsessed with the details of the locale, with representing precisely the exact spread of the land, the actual names of streets and businesses, the minutia of everyday business transactions and customs.
He once speculated that it would be possible for later generations to almost perfectly reconstruct turn of the century Dublin from reading his works" (Moss and Wilson 107). From analyzing the story "Eveline," I feel that Joyce had a lot of personal reasons to leave Dublin. Political issues were unending, the church, his family problems, and most importantly, his work. Joyce wanted all the stories in the Dubliners to develop a general theme of paralysis: cultural, religious, and political.
He saw this as a trait of daily life in Dublin. In a letter Joyce wrote to his brother, "Joyce indicated that theses works were heavily autobiographical, dealing with his childhood, with people that he knew, with the very streets of Dublin that he walked every day" (Moss and Wilson 110). Joyce intelligently uses his short stories to express the way he felt about Dublin, a good way of expressing his feelings. It is obvious that Joyce wasn't fond of his hometown; however, Dublin dominated his imagination throughout his writing career.
By 1907, Joyce's attitude towards Ireland had changed, "sometimes thinking of Ireland it seems to me that I have been unnecessarily harsh. I have reproduced none of the attraction of the city… its ingenious insularity and its hospitality… its beauty… " (qtd. in Goldberg 15). After Joyce's attitude changed towards Dublin, the tone of his work also began to change. After reading "Eveline," I sense that during Joyce's exile, he reckoned that Dublin wasn't a wholly undesirable place to be; which is exactly what he wrote about in "Eveline. "
Related Topics