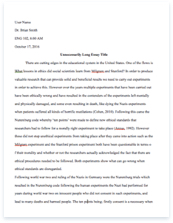 The whole doc is available only for registered users
Pages: 2
Word count: 294
Category: Violence
A limited time offer! Get a custom sample essay written according to your requirements urgent 3h delivery guaranteed
Order Now
The Joker shows a lack of remorse for others in the opening scene when he kills off his own comrades. In the bank he uses other people also dressed in Jokeresque masks to help him steal the money. Once each man has done his job the Joker has them killed off and even proceeds to kill one or two himself. He kills off those helping him without so much as a frown; he is actually smiling during the killing. He shows no remorse for others.
The Joker constantly shows a disregard for right and wrong throughout the movie. He steals, kills, and breaks many laws. For example the scene where the Joker is walking through the hospital after he has threatened to blow it up. As he is walking to the hospital parking lot he explodes the last of the bombs, utterly destroying the hospital. Blowing up a place where people are sick and dying shows a complete disregard for whats right.
The Joker uses charm to manipulate others when he uses his words and tricks to get the criminals to trust him and follow his plan during there secret meeting. It is at the part where the various criminals are sitting around talking to Lau on the television. The Joker comes in using his charms of killing and lies. He implants thoughts of distrust in the criminals leading them to end up following him.
The Joker exhibits aggressive and violent behavior at the end when he attatches bombs to two boats: one filled with innocent people and one filled with criminals. He then gives them the choice to blow one up. The Joker shows how violent and horrible he is in this scene where he jeopardizes innocent people.
Related Topics