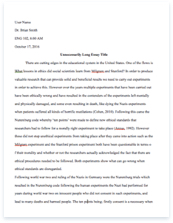 The whole doc is available only for registered users
Pages: 8
Word count: 1869
Category: India
A limited time offer! Get a custom sample essay written according to your requirements urgent 3h delivery guaranteed
Order Now
Jhumpa Lahiri, born in 1967 to Bengali parents in London, moved to Rhodes Island as a child. She feels strong ties to her parents' homeland as well as the United States and England. She now resides in New York. This colorful background has led her to a unique multicultural perspective. Her goal in writing she states is "a desire to be able to interpret between two cultures". Lahiri remembers her need to write as early as when she was ten years old and she has always used writing as an outlet for her emotions and so her aims were clear to be a writer. Lahiri has traveled extensively to India and has experienced the effects of colonialism there as well as experienced the issues of the diaspora as it exists. Growing up with ties to all three countries created in Lahiri a sense of homelessness and an inability to feel accepted. Lahiri explains this as an inheritance of her parents' ties to India, "It's hard to have parents who consider another place "home"-even after living abroad for 30 years, India is home for them.
We were always looking back so I never felt fully at home here. There's nobody in this whole country that we're related to. India was different-our extended family offered real connections." Yet her familial ties to India were not enough to make India "home" for Lahiri, "I didn't grow up there, I wasn't a part of things. We visited often but we didn't have a home. We were clutching at a world that was never fully with us"1 . Lahiri further described this absence of belonging, "No country is my motherland. I always find myself in exile in whichever country I travel to, that's why I was tempted to write something about those living their lives in exile". This idea of exile runs consistently throughout Lahiri's Award winning works, a short story collection Interpreter of Maladies and novel The Namesake.
She felt a combination of intimacy and distance with Calcutta and so her early stories were set up in that place. She quotes, "Still, though I've never lived anywhere but America, India continues to form part of my fictional landscape."2 Lahiri describes the struggles and hardships of a Bengali couple in The Namesake who immigrate to the United States to form a life outside of everything they are accustomed to. The first word in the novel isn't a word at all. It is a date, 1968. But in many ways it is fitting that the opening line of Lahiri's captivating novel takes the reader back in time, for much of the story is an examination of the tension between past and present. And it is that tension between what was and what is-never far.
Interpreter of Maladies is a book collection of nine short stories by Indian American author Jhumpa Lahiri published in 1999. Among many awards Lahiri won for this work are The Pulitzer Award, The Transatlantic Review Award. It was also chosen as The New-Yorker's Best Debut of the Year and is on Oprah Winfrey's Top Ten Book List. The stories are about the lives of Indians and Indian Americans who are caught between the culture they have inherited and the "New World." Interpreter of Maladies brings to light many of the issues with identity faced by the Diaspora community. The book contains the stories of first and second generation Indian immigrants, as well as a few stories involving ideas of otherness among communities in India. The stories revolve around the difficulties of relationships, communication and a loss of identity for those in Diaspora. No matter where the story takes place, the characters struggle with the same feelings of exile and the struggle between the two worlds by which they are torn.
The stories deal with the always shifting lines between gender, sexuality, and social status within a Diaspora. Whether the character is a homeless woman from India or an Indian male student in the United States, all the characters displays the effects of displacement in a Diaspora. One of the themes Lahiri deals in most prolifically is the search for identity, as defined by the self, by others, by location and by circumstance. In Lahiri's stories, everything — including gender, homeland, geography, occupation, and role within the community — can act in determining and qualifying identity. Lahiri brings up interesting questions as to what can and cannot act as agents in the determination of identity, and many of her characters struggle against or conform to outside influences that have effects on self-definition and outside definition. Lahiri depicts many of her "in-diaspora" protagonists as American-born and raised, she also comments on the effects of Western colonialism on Indians and Indians in diaspora.
Although not all of the stories in Interpreter of Maladies are set in America, all of them deal with characters in diaspora of one sort or another. Very few essential characters in the book live in their original homeland, and, if they do, they represent the first generation in their family born into a Western culture. Thus, most of the characters in Interpreter of Maladies must cope with living in the diaspora in some sense. Lahiri even brings into limelight the issues of class and community, problems of Caste system and economic disparity. Lahiri's objective in opening her collection with "A Temporary Matter" is to start from nothing; the story is clearly about a failed relationship. By starting with a defeat, Lahiri seems to foretell that her stories will be about the hardships of communication and relationships, but that each has the possibility of success. Food is also a common theme among the stories. . In "A Temporary Matter", the haunting absence of food in the household is a parallel to the lack of affection in their marriage.
In "This Blessed House", Twinkle born in California unlike sanjeev in India, doesn't have much skills in Authentic Indian food, but still she keeps on experimenting on dishes and sanjeev despite the fact that he is annoyed for twinkle not making Indian relishes he is still pleasantly surprised by the meal she serves him. His attitude toward her food mirrors his attitude toward her. Interpreter of Maladies, story sharing the title with the book itself the story centers upon interpretation and its power. Interpretation also becomes a means of communication and connection, something for which both Mr. Kapasi and Mrs. Das yearn. Both feel a disconnection from their spouses and their families, unhappy and dissatisfied with their lives.[3] They share their truths with each other in order to interpret their self. Interpreter of Maladies is full of insight into India's culture and society.
The story "Interpreter of Maladies" paints a sharp contrast between American and Indian society using India as the backdrop. In the story each character has a deformed way of viewing each other. Mr. Das views the world through the lens of his camera (one of the symbols in the story). Since his camera is always around his neck, he sees even tough realities through the lens of his camera, which is blinded to other characters. Mrs. Das, always wearing her sunglasses, sees others through their tint and this blocks others from seeing her eyes. Furthermore, when in the taxi, her window does not roll down, so she can not directly see the world outside. . Mr. Kapasi watches Mrs. Das through the rearview mirror, which distorts his view of her and prevents him from looking at her directly. All the children in the story are wearing a visor, this suggests that one day, their vision will be as distorted and deformed as their parents' visions are. Symbolism is apparent throughout the story.
"A Real Durwan" and "The Treatment of Bibi Haldar" are both examples of the effects of globalization in India. Globalization has caused many women to be or to be on the path to poverty. Although the Indian government officially eliminated the caste system in 1949, it is still a part of the social structure in India because of its deep-rooted tradition in history. The women who are lucky to be employed are paid poorly and exploited for their long hours of labor. Women are seen as "replaceable and disposable". Many women enter the "unorganized, underground economy". Furthermore, women's poverty is a direct link to the lack of access to education and legitimate healthcare. In another story Mrs. Sen's; Mrs. Sen is preoccupied with the presence or lack of material objects that she once had. During the entire story, Mrs. Sen is preoccupied with the presence or lack of material objects that she once had. Whether it is fish from her native Calcutta or her special vegetable cutting blade, she clings to the material possessions that she is accustomed to, while firmly rejecting new experiences such as canned fish or even something as mundane as driving a car.
For all intents and purposes, the people in the story make it easy for Mrs. Sen to embrace life in America. But despite this, Mrs. Sen refuses to assimilate to any degree through the power of material objects and the meaning they hold for her. In contrast to depictions of resistance to Indian culture found in several of the stories in Lahiri's collection, "The Third and Final Continent" portrays a relatively positive story of the Indian-American experience. In this story, the obstacles and hardships that the protagonist must overcome are much more tangible, such as learning to stomach a diet of cornflakes and bananas, or boarding in a cramped YMCA. The protagonist's human interactions demonstrate a high degree of tolerance and even acceptance of Indian culture on the part of the Americans he meets.
In 1965, President Lyndon B. Johnson signed the Immigration and Nationality Act of 1965 into law, abolishing several immigration quotas, resulting in a massive surge of immigration from Asian countries contributing to the reputation of Asian-Americans as being intelligent, mannered, and a model minority. By ending the story on a cultural tone of social acceptance and tolerance, Lahiri suggests that the experience of adapting to American society is ultimately achievable. This idea of displacement is also touched upon in "The Third and Final Continent." The narrator and his wife find themselves in a country where many things do not make sense to them. They speak English but they have to bridge the cultural gap before they can find comfort in American society.
They too find it difficult to maintain their Indian diet. It is apparent that there is a great responsibility thrust upon post-colonial women writers. They have the task of bringing to light the realities and atrocities that exist in their dual cultures. Jhumpa Lahiri's past is ever present while shaping her character's lives in different societies and cultures. Whether her tale takes place in India, the United States or England it is evident that her unique voice touches upon the issues that plague these civilizations. The most pertinent role that authors like Lahiri share is that they give a voice to women who have long been silenced by both men and their colonial societies and she has performed up to par in her this role.
Related Topics