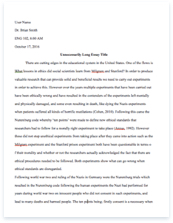 The whole doc is available only for registered users
Pages: 12
Word count: 2928
Category: Marketing
A limited time offer! Get a custom sample essay written according to your requirements urgent 3h delivery guaranteed
Order Now
1.1. Introduction.
This topic chosen of this project is: A review of the marketing strategy of an organisation and its effectivenss. "The marketing process consists of analysing marketing opportunities, developing marketing strategies, planning marketing programs, and managing the marketing effort."(Reference from: http://nraomtr.blogspot.sg/2011/12/marketing-strategy-marketing-process.html, Kotler) The below phrases I came across while doing my research on marketing explains the key points: "Planning at the corporate level, division and business levels is an integral part of the marketing process. Businesses are engaged in delivering value at a profit to customers. This value delivery process can be initiated through a technological development and the producer hires people to make and sell. In this type of value delivery process, marketing takes place in the second half of the value delivery process." "…..emphasized that segmentation, targeting, positioning (STP) is the essence of strategic marketing."
"To carry out the three marketing activities outlined at the three stages, marketing managers follow the marketing process."
Reading through, it allows me to understand how a marketing strategy is and how important it is for a company. 1.2. Reason to choose this topic.  A marketing strategic plan is always essential and important factor for a company. A well planned strategic plan helps to set the company goals better and allow its employees to successfully focus on the factors the plan had help to identify.
1.3. project objectives.
This report helps to achieve on analysing the market environment in which the company I am researching, Jetstar Airways operates and its current marketing strategies adapt to its success. By going through some data analysis and evaluations on how effective their strategies are. Understanding Jetstar Airways, I can start my data or research gathering and collection through various kinds of methods. Written reports such as company financial reports for the past two (2) years can help to provide some useful business models and methods that can be used to determine and analyse Jetstar Airways marketing strategies. And with these studies and information gathering, Jetstar Airways' marketing strategies can be analysed and evaluated. This information can be used to answer the research questions and allow me to develop a conclusion and make recommendations for Jetstar Airways.
1.4. questions going to be explored.
Before I start my research, i would like to ask the following questions: What are the current marketing strategies used?
How effective is the current strategies help Jetstar Airways achieve its success? How are we going to use the marketing mix to continue Jetstar Airways current success and explore how can we enhance or improve it to bring more success?
1.5. Company Profile (http://www.jetstar.com/sg/en/about-us/our-company)
Jetstar Airways Pty Ltd, also known as Jetstar or Jetstar Group is a network of value based air carriers which aims on providing all day everyday low fares of travelling across Australia, New Zealand and the Asia Pacific region. It is currently headquartered in Melbourne, Australia and is also a wholly owned subsidiary of Qantas. Jetstar is created then to response to the market threat posed by another low-cost airline company, Virgin Blue, which is established in 2003. To sustain current market share that Qantas may have, Jetstar is developed as part of Qantas two brand strategy which Qantas continues to have its main fleet to provide premium full air service and Jetstar to cater for the budget, low-cost market. Currently Jetstar operates under an extensive domestic flight network as well as regional and international services from its headquarters. With its mixed fleet of aircraft, it continues to compete with Virgin Australia and Virgin's 60% owned low-cost subsidiary Tigerair Australia. Currently Jetstar Group consists of:
Jetstar Asia: Based in Singapore, managed by Newstar Holdings, majority owned by Singapore Company Westbrook Investments (With ownership of 51 percent (%) shares and the rest with Qantas Group. Jetstar Pacific: Based in Vietnam, majority owned by Vietnam Airlines and Qantas Group holding 30%. Jetstar Japan: A partnership between Qantas Group, Japan Airlines, Mitsubishi Corporation and Century Tokyo Leasing Corporation. Jetstar Hong Kong: A partnership between China Eastern Airlines, Shun Tak Holdings and Qantas Group. Jetstar Group currently is led by Chief Executive Officer, Jayne Hrdlicka.
1.6. Data or Research Gathering and Collection
Part 2: Information Gathering and Accounting / Business Techniques 2.1. Source of Information Gathered
The first information I search for is Jetstar Airways' financial report for the past two (2) years, 2012 and 2013. The report will be from Qantas Annual Reports 2012 and 2013 (Refer to APPENDIX I). To help me understand more, I would continue to do more research such as understanding Jetstar Airways' market share among other airlines. The following information from airlineleader (With reference: http://www.airlineleader.com/regional-focus/south-pacific-outlook-1) which shows below based on the number of seats each airline had catered within the southwest pacific in 2013.
However the reports information can be only used as a secondary data but to also provide me some guidance and help me to search other more information.
2.2. Description of Methods Used
To determine a more up-to-date, reliable, relevant, current and accurate information, I decided to come up with a perceptual map based on price and features. For example, I would base on a booking under the budget airlines for a single Adult flight to Thailand. The results of my search are:
Jetstar
$15
Tiger Air
$103
AirAsia
$89
Scoot
$135
The following Figure 1 shows:
Figure 1: Perceptual Map
To understand more, I would like to use the following marketing tools: Macro environment and Micro environment
Porter's Five Forces
SWOT Analysis
2.2.1. Macro environment and Microenvironment Analysis.
For Macro environment, it refers to forces that affect the micro environment such as demographic, economic, cultural, natural, political and technological. Commonly used are the Political, Economic, Social-Cultural and Technological factors (Figure 3) as shown below.
Figure 3: PEST factors
Political factors: Refers to political factors such as tax policy, labour law, environment law, trade restrictions, tariffs and other laws that may affect the business. Economic factors: Refers to the growth, interest rates, exchange rates and inflation rates. These factors have major impacts on how the business operates and how the company make their decisions. Social-Cultural factors: Refers to factors that include cultural aspects, health consciousness, population growth rate, age distribution, career attitudes and emphasis on safety. This also affects the demand of the company's products or services and how the company operates. Technological factors: Refers to the technological aspects such as the company's Research and Development (R&D) activity, automation, technology incentives and rate of technological change. There are two types of technological change such as:
Developments in the IT or
Developments in technology specific to an industry or market It developments can help to instigate extensive business impacts; this is likely to occur across industries or business domains or on a range of organisations. Failure to recognise or notice the potential of using technology as leverage may cause competitors to gain an advantage stand against you. Whereas the Micro environment refers to the factors that are close to the company and affect the company's ability to serve its customers such as suppliers and competitors. These factors usually point to the operations of the company.
2.2.2. Porter's Five Forces Analysis
Porter's Five Forces analysis is a framework which to analyse level of competition within an industry or business strategy development. Innovated by Michael Porter of Harvard University, Porter's Five Forces (Figure 4) can be used to analyse the Jetstar microenvironment more.
Figure 4: Porters' Five Forces
The five forces are:
Threat of New Entrants: Refers to new competition entering into the market which the followings can contributed: Product Differentiation;
Brand Equity;
Customer loyalty
Threat of Substitute Products or Services: Refers to the existence of products or services which lies outside the realm of the market, increasing the propensity of customers to switch to alternatives. Potential factors
such as: Buyer propensity to substitute;
Buyer switching costs;
Perceived level of product differentiation;
Ease of substitution;
Substandard product or service;
Quality depreciation of the product or service
Bargaining Power of Customers: Refers to the market of outputs which also related to the ability of the customers to put the company under pressure. This affects the customer's or buyers' sensitivity to price changes. This leads by the following factors: Buyer switching costs;
Buyer price sensitivity;
Availability of existing substitute products
Bargaining Power of Suppliers: Refers to the market of inputs. Suppliers are such as raw materials, components, labour or services. The following are the factors affecting: Presence of substitute inputs;
Degree of differentiation of inputs
Intensity of Competitive Rivalry: Refers to the major determinant of the competitiveness of the industry. This is caused by: Sustainable competitive advantage through innovation;
Level of advertising expense;
Powerful competitive strategy;
Firm concentration ratio
2.2.3. SWOT Analysis
Last but not least, a SWOT analysis (Figure 2) or SWOT matrix is used to evaluate the strengths, weakness, opportunities and threats which Jetstar may face.
Figure 5: SWOT Analysis
The below shows the definition for the individuals:
Strengths: Characteristics of the business or project that give it an advantage over others. Weakness: Characteristics that place the business or project at a disadvantage relative to others. Opportunities: Elements that the business or project may or could exploit its advantage. Threats: Elements in the environment that could cause trouble or harm for the business or project.
2.2.4. Limitations Faced During Information Gathering
As I am going through my gathered information, I faced limitations when I am trying to relate information from Jetstar Airways; into the marketing tools that I mentioned. Hence some information may not be used in my report in here.
2.2.5. Ethical Issues Faced
As I am not too profound in my English Language, I often find myself hard to understand some explanations. In order to counter and continue, I looked for my colleagues at work whom studied marketing and my mentor for help. Through them, I can easily understand the information collected.
2.2.6. Further Research or techniques to be used
2.2.6.1. Marketing Mix
Doing the above researching and defining how Jetstar Airways fare themselves in the market, I would like to breakdown my findings into a more focus effort that reflects the business goals and objective. And while doing so, I hope it can also provide solutions breakdown for Jetstar Airways for its customers. With the old Marketing Mix which consist of the 4Ps of marketing, Product / Services, Price, Place and Promotion. The following explanations of the 4Ps are as below: Product / Services: The product or service which Jetstar Airways wished to sell to its customers in the airline market. This also defines how the product or services provided do for the customer. And how it can help the customer to achieve its demands and needs. Price: This flows to the price point of the product or services which Jetstar Airways wished to charge to the customers. This also can reflect how their prices fare among its competitors. Place: This is determined on how the customer
or Jetstar Airways buy or sell the product or services. There are different ways I noticed Jetstar Airways can do such as: Through travel agency;
Through its online booking website;
Promotion: Promotion includes how Jetstar Airways takes every aspect of advertising, brochures, packaging of its products or services, salesperson if any, and their sales methodology. From here, I can learn how Jetstar Airways promote, advertise and sell its products or services at their prices offered at that location. And also show how the process of sales starts from the first of contact with prospect through a completed sale. As years progressed since the original 4Ps are introduced and used, a new expansion of the marketing mix which is People or Personal is included. However I also find out that the 4Ps are too product-oriented and there is a new marketing mix which I can use for the next chapter of my report is the 4Cs. The 4Cs are similar to the original 4Ps which are as below:
Place: Convenience;
Price: Cost to the customer;
Promotion: Communication to the customer;
Product: Customer's needs and wants;
For this report, I will be included both marketing philosophy (4Ps and 4Cs).
2.2.6.2. Ansoff Matrix
The Ansoff Matrix is a strategic planning tool which will help me to devise strategies for how can I propose future growth for Jetstar Airways. Created by Igor Ansoff, the Ansoff Matrix (Figure 6) as shown below:
Figure 6: Ansoff Matrix
The Ansoff Matrix consists of four (4) main strategies:
Market Development: Shows how a company or organization seeks growth by targeting its existing products or services to a new market segment; Market Penetration: Shows how a company or organisation seeks to achieve the growth with its current existing products in its current market segments, this also helps the company or organisation to aim how to increase its market share too; Product Development: Shows how a company or organisation develops their new products or services targeted to its current existing market segments; Diversification: Shows the company or organisation grows by diversifying into new businesses by developing new products or services for the new market. To example more, market penetration strategy is the least risk involved as this leverages the company or organisation existing resources and capabilities. In a growing market, maintaining market share will result in steady growth and opportunities in increasing its market share can be seen or achieved if its competitors had reached its limits of doing so.
But companies or organisations also have to note that this strategy also has its limitation as once the market becomes saturated, another strategy must be developed so that the company or organisation can continue to grow. For market development, it include pursue of gaining additional market segments or geographical regions. This may be good if the company or organisation core products or services are always catered for a specific market segment. But this strategy also have a higher risk than market penetration as the company or organisation is always entering or expanding into a new market. For product development, it is more suitable if the company or organisation strengths are related to its specific customers rather than specific product. In this way, the company or organisation can also use its strengths to develop new product or services targeted to its current existing customers.
But however, this is also similar to market development whereas new product development is more risk than just increasing market share. Diversification is classified as the most risky among the four strategies as it requires both product and market development and can be seen outside of the core competencies of the company or organisation. But it can be also a reasonable choice if the high risk is compensated by high rate of return. Another advantage using this strategy is to gain a foothold in an attractive industry and reduction of overall business portfolio risk. With these strategies, I can improve currently what Jetstar Airways is having and introduced more ways to help Jetstar Airways to gain growth and increase market share from their competitors.
2.2.6.3. Experiential Marketing (Branding)
Experiential marketing is a cross-media promotional activity which encourages two way interaction and direct physical immersion into a brand. Experiential marketing is a young marketing discipline, and it is growing rapidly. Compared to mass media campaigns, experiential events tend to communicate on a much more personal level, generate a deeper level of emotional engagement, and result in better conversion rates and all at relatively low cost. In a Jack Morton, "2009 Marketer's Survey", it shows "experiential marketing builds customer relationships for the long term". As many companies or organisations such as Jetstar Airways would like to have "long term customers". It also generates sales and leads the market for a short term, increases awareness of the product, drives word of mouth and aligns internal audiences with business goals. Hence, experiential marketing can be used or implemented successfully to: Building customer relationships;
Raise brand awareness;
Increase customer loyalty;
Establish relevance;
Encourage interaction;
Create memories;
Stimulate positive word of mouth;
Change the mind of dissatisfied customers;
Create product desire;
Verify the target audience;
Increase return on marketing investment
But however experiential marketing cannot be used for the following: Generate brand awareness on a large scale;
Communication with people who prefer less intrusive marketing messages With this in mind, experiential marketing events work best at: When people are susceptible i.e. at an exhibition or other events such as road shows; When they are appealing, engaging and personal;
When the event staff are well briefed;
When it is part of an integrated marketing campaign;
When the right customer groups are accurately targeted;
When the product is good and easily demonstrated
Experiential marketing can be used to satisfy many marketing requirements, but the best campaigns have more tightly defined goals. Which customers do
you want to target?
What is the best method of interacting with these customers? What is the best location and environment?
Is event marketing the best medium for promotion?
How will the events integrate into other marketing programmes? However no promotional activity should be put into place without evaluation and reporting of success. Experiential marketing results can be measured in many ways which depend on the objectives of its activity. Number of A grade impressions;
Quality of impressions;
Quality of data captured;
Number of leads opting in to follow up;
Integration into current marketing programmes;
Number of relevant consumers;
Number of resulting sales or purchase intent;
Increase in trust and confidence in a brand
To concluded, experiential marketing is a powerful marketing tool which should be considered as part of any integrated marketing campaign. By ensuring the events are well run, well targeted and integrated with other marketing campaigns for best results. By doing it well and companies or organisation can create brand advocates whom they will further spread your brand messages through word of mouth advertising, and become a loyal customer for life.
Related Topics