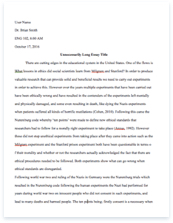 The whole doc is available only for registered users
A limited time offer! Get a custom sample essay written according to your requirements urgent 3h delivery guaranteed
Order Now
Janmar Coatings, Inc., based in Dallas, Texas, is a privately held corporation that markets its architectural paint coatings and sundries (brushes, rollers, paint removers) in over 50 counties in Texas, Oklahoma, New Mexico, and Louisiana. The company produces and sells architectural paint under their brand name. They also operate a large original equipment manufacturing coatings division. The company divides into the Dallas-Fort Worth (DFW) metropolitan area and the non-Dallas-Fort Worth area. The 11 county Dallas-Fort Worth area is the major business and financial center. Their mission is to increase profit in the non-DFW and DFW category. In 2004, industry sales grew to $16 billion, with Janmar's sales at $12 million. The net profit for the company before taxes was $1,140,000. Dollar sales had increased at an average annual rate of 4% per year over the past decade. Paint gallonage, however, had remained stable over the past 5 years. Ronald Burns said, "We have been very successful in maintaining our margins even with increased research and development, material and labor costs, but I'm afraid we're approaching the threshold on our prices." As a result, Janmar was now the highest-priced paint in their service area. In 2004, there were 60% net sales for paint cost of goods sold, including freight prices. Janmar is present in 200 independent stores, lumberyards, and hardware outlets.
Retail outlets outside the Dallas-Fort Worth area with paint and sundry purchases exceeding $50,000 annually carry only the Janmar product line. There are 80 stores (40%) located in the Dallas-Fort Worth area, 66 of which carry 2-3 competing brands. Burns discussed the DFW outlets and the effect of multiple lines has been to cause a decline in gallonage volume. The non-DFW outlets, by comparison, have grown in gallonage volume. "When you combine the two, you have stable gallonage volume," remarked Burns. Janmar employs 8 sales representatives, all of which are responsible for monitoring inventories in each retail outlet, as well as for order taking, assisting in store display, and coordinating cooperating advertising programs. Janmar's marketing strategy consists of spending approximately 3% of net sales on advertising and sales promotion efforts. 55% of the advertising budget is spent on cooperative advertising programs with retail accounts. The remaining 45% of the budget is spent on in-store displays, corporate brand advertising, outdoor signs, regional magazines, premiums, and advertising production costs.
Janmar has achieved 25% market awareness in the Dallas-Fort Worth market. The U.S. paint coating industry can be sectioned into three main parts. Those three parts include architectural coatings, original equipment manufacturing coatings, and special-purpose coatings. JanMar covers the architectural coatings division. Products in this division include general-purpose paints, and varnishes used in commercial and residential settings. These products can be sold by a retailer or a wholesaler and are purchased by Do-It-Yourself consumers, professional painters, and contractors. Architectural coatings account for 43% of total industry sales. The paint coating industry is considered maturing and sales in 2004 were estimated at over $16 billion with the division of architectural coatings racking in over $12 billion in the same year and continuing to grow 1%-2% per year. Competitors in the architectural coating segment are found in other materials including aluminum, vinyl siding, wood paneling and the like. It is also found in the improved quality of paints in recent years, making necessary painting less frequent.
In recent times, paint companies have to merge or develop because of the significant decline. The major competitors in the architectural coating segment of the paint coating industry include Glidden, Benjamin Moore, Sherwin-Williams, Valspar, Grow Group, and Pratt & Lambert. 60% of all sales in the industry come from these producers. Retailers such as Lowe's, Home Depot, Wal-Mart and Sears sell these brands but also promote their own paint brands. Specialty paint stores only make up about 36% of sales in the architectural coatings segment. These specialty stores are most frequented by professional painters and contractors where as the do-it-yourself painter will shop at any of the mass merchandisers. The do-it-yourselfers account for over 50% of sales in the industry segment where as the professional painter only accounts for 25%. Research shows that there is typically a 4-step process in the consumer purchasing behavior. The first step requires the purchaser to decide on a project or product. Next, the purchaser gathers information on the products from a multitude of sources including retailers, friends, and the Internet.
The purchaser will then choose a retail outlet, lastly deciding on a product. In majority, purchasers, especially Do-It-Yourselfers will choose product based on price, though there are a significant number of purchasers that are more interested in quality in the product. There are three different plans of action that are coming into play. The first is that Janmar could create greater awareness through advertising. The goal is to create a 30 percent awareness with consumers. The way that they could do this is to increase the advertising budget by $350,000. This advertising could reach a lot of consumers in the DFW region and also the non- DFW region. This would be a benefit for Janmar because it will reach a market outside of the core DFW region. The second option is to cut the prices by 20 percent. The reasoning behind this is to be competitive in the market. When a consumer sees two competing adds right next to each other, most of the time they will go with the cheaper product.
The third option is to hire a new sales representative to reach out to the non- DFW market. Janmar would have to pay $60,000 in salary plus commission. The benefit of hiring this new position is to reach the high opportunity market of the non- DFW region. We think there is a disparity between what Janmar wants to do and what they can do. Ultimately, the company should do what ever will increase the most profits for Janmar. In addition, they must do the most cost effective plan that will increase their profits the most. However, the disparity comes from what they want to do and what they can do. As you can see they have three totally different ways in which each executive wants to increase profits. There is also three totally different ways in which they can do this.
After careful consideration of all the possible scenarios that Janmar can execute, we have decided to implement a combination of two of the options. The two scenarios that we will implement are the 20% price reduction and the addition of a new salesman in an area outside of DFW. We feel that these strategies can help Janmars business both inside and outside the DFW area. The price reduction will allow Janmar to gain more customers that were originally purchasing their competitors products, whereas adding a new sales person outside of the DFW area can expand sales into a new territory an increase profits. If executed correctly these two strategies could cause immediate and long term success for Janmar Coatings.
Related Topics