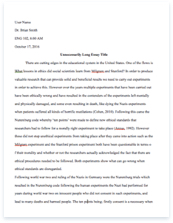 The whole doc is available only for registered users
A limited time offer! Get a custom sample essay written according to your requirements urgent 3h delivery guaranteed
Order Now
Comparing Odysseus and Jacob Throughout literature there are characters that compare to each other. In the poems of the Odyssey by Homer and Genesis of the Holy Bible the central characters are associated. In each work they relate their character, lifestyle, and way of life throughout the poem. Odysseus the main character of the Odyssey and Jacob the main character of Genesis are compared toward one another. Odysseus and Jacob are related through relationships between Rachel and Penelope, God and Athena, and their journey throughout life.
Odysseus and Jacob are first compared to their relationship with their wives. Odysseus loves Penelope with all his heart and does everything to get to her. Penelope is the one who keeps Odysseus strong. Even though the goddess of Calypso offered him immortality as a god, Odysseus refused to accept the offer because his love towards Penelope was everlasting. He felt the only way to live a human life was to live it through and die. Dieing was an event in every human's life that the gods honored and were jealous about. He wanted to live and die with Penelope his only love. He traveled long journeys in order to see her once again.
As compared to Odysseus, Jacob who is married with two wives is mainly in love with Rachel his second wife. In order to marry Rachel the eldest daughter Leah had to be wedded first so their father Laban ordered Jacob to marry Leah. Jacob struggled 14 years waiting to be with Rachel. He had to spend seven years as a bondservant in Laban's house without wage to marry Leah and another seven years for Rachel. This wait shows us how Jacob gave his all to be with Rachel. He struggled for years and years just to be in love with Rachel.
Secondly the spiritual being that watched over Odysseus and Jacob are compared. The being that watched Odysseus during his journey from the island of Calypso to his homeland of Ithaca was Athena. Athena was a goddess and daughter of Zeus who protected and helped Odysseus on his travels back home. She protected him by creating a disguise for Odysseus as he entered his homeland so his wife and suitors wouldn't know it was him, protected him over the Cyclops, intervened a dream of Nausicaa in order to talk to her parents so he can be sent home, and she disguised herself as a little girl to show Odysseus the path to the palace in Phaeacians. Athena did this all for Odysseus so he can get home safely back to Ithaca.
As compared to Odysseus, Jacob is watched over the spiritual being of God. God watched Jacob wherever he went and whatever he did. From his love with Rachel, to his journey from Paddan Aram his mother's home back to Canaan his father's home, and his fear of Esau his twin brother, God came into Jacob's life and saved him. God sent guardian angels as his army to protect him from Esau. God talked with Laban as he left Paddan Aram so Jacob wouldn't have to worry about him anymore. God opened Rachel's womb in order for her to be loved by Jacob. God did everything in Jacob's life to change him into a better person. God made him believe in the spirit. This belief succeeded in making Jacob a more spiritual person later in his life.
Finally Odysseus and Jacob's journey throughout life is compared. Both Odysseus and Jacob journeyed through life loving someone so dearly. Odysseus loved Penelope and Jacob loved Rachel. They also journeyed through life being protected by some other force like God for Jacob and Zeus and Athena for Odysseus. Even though the story did not relate to one another the character within each poem were associated with each other. In Odysseus's journey of returning home to Ithaca and being with Penelope and Jacob's journey of becoming a more spiritual person with God are related in the ways in which each lived throughout their destined journey.
Related Topics