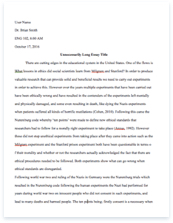 The whole doc is available only for registered users
A limited time offer! Get a custom sample essay written according to your requirements urgent 3h delivery guaranteed
Order Now
1. Market and Competitive Space
* Market space
* J. Co's market space is the store/branch itself. This is where the transaction of a j.co employee/ seller and a customer happens. They both discuss the requirements (buyer) and the constraints of product and service deliver (seller). For example, a customer makes his or her order to the j.co crew, then pay and then the crew will inform and explain the process in getting her order.
* Competitive space (also known as competitive advantage) * J. Co is known for its competitive advantages, especially against krispy kreme (top competitor). These are: 1. Price. Most of the donuts being sold by J. Co have a price of 42 pesos, and the others are sold for 45 pesos. To make potential customers to try all of them without being too conscious of the price.
50 pesos and above
2. They also made J. Pops, which are mini-sized donuts that has the same flavors as the medium sized donuts. This are made for people who are not that fond of eating big donuts as a snack, and it can also help customer to decide by trying first the small donuts before purchasing the bigger donuts. 3. J. Co donuts and coffee has a vibe of elegance in their products but in affordable price. 4. Strategically made their locations in malls all over metro manila. 5. Newness from brand to product.
2. Strategic Market segmentation
Following market segmentation J.CO Donuts & Coffee:
1. Geographic Segmentation
* Marketing area J.CO Donuts & Coffee is now not only in Indonesia, but also extends to other countries such as Malaysia, Singapore, the Philippines and Australia. Looking ahead J.CO Donuts & Coffee will go to expand the international market. J.CO Donuts & Coffee tends to target the urban area. 2. Demographic Segmentation
Age: Everyone (except infants and people with medical conditions such as diabetes) Gender: Male and female
CLASSES: A, B
3. Psychographic Segmentation
* Segmentation is based on the classification of social class, lifestyle, or other personality traits. J.CO Donuts & Coffee targeting the middle class to upper middle with the modern lifestyle, fond of social activities like hanging out at the cafe, and fond of food and beverages with premium brand. 4. Behavioral Segmentation
* Segmentation is based on the level of knowledge, attitude, use or response to a product. Segmentation can be distinguished on the basis of: a chance usage, benefits sought, user status, and level of usage.
* J.CO Donuts & Coffee does not recognize the opportunity of use. In terms of benefits sought, it can be a status symbol and instrument of the fulfillment of the public taste. In addition, J.CO Donuts & Coffee targeting potential customers and consumers remain brand competitors to expand the market and do not know the level of usage.
Related Topics