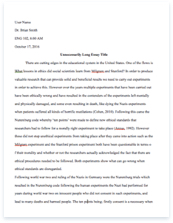 The whole doc is available only for registered users
A limited time offer! Get a custom sample essay written according to your requirements urgent 3h delivery guaranteed
Order Now
This case follows a manufacturing firm ModMeters (later MM) looking to expand its business beyond North America as well as create a portal for direct to consumer sales. In this case, we are following along from the viewpoint of the IT manager. In lieu of this expansion, the case looks at the IT budgeting process, as it has existed and the changes required to accommodate these larger initiatives. In this analysis we will examine IT's role in supporting expansion as well as day-to-day business operations.
We will analyze this from the perspective of the departmental executives meeting to create a new budget to meeting the needs for these two requirements and strategic plans. Much like the other cases we have examined this is a struggle between "keeping the lights on" and "delivering new products and services to customers", successive CIOs have failed to connect effectively with their business partners despite seemingly effective relationships at the mid-management level. As the book has shown, collaborating effectively with the business at all levels remains the key IT challenge. Key Issues
1. Strategic Initiative 1: Expand from North American operations to global operations. a. Open new plants in Asia and Eastern Europe.
b. These areas likely lack infrastructure new operations will require. c. The focus of the new strategy is growth in new markets and supplying foreign markets more quickly with offshore operations. 2. Strategic initiative 2: Set up direct-to-customer sales.
a. This will place new web driven demands on the company.
b. Marketing's budget will need an increase.
3. IT funding in the organization is tightly controlled and has historically been ROI based 4. Current architecture is a large range of technologies of varying ages, layered on top of each other, that have been kludged to work with one another. 5. The IT budget has approximately 50% going to support current operations and 30% towards maintenance. Remaining funds are divvied up by ROI of the individual departments (Primarily manufacturing.) 6. lT infrastructure and IT architecture needs are largely ignored with new projects/initiative planning. Alternatives
ModMeters is suggesting a major shift in its growth plans. Its focus is not just meeting demand but expanding operations and creation of new markets. This new model will provide an opportunity to get the IT planning process right and make sure it is dynamic enough to work with the overall business. It is also critical to consider IT strategy at the initiation of new business strategies. This helps to ensure IT and businesses are working together with common goals. This delivers the most value to the business. The only clear path forward is a new process of Business (including IT) planning and budgeting. Proposed Solutions
Recommendation 1: facilitate a smooth transition creating an internal change management team. This workgroup should be able to document processes and enable different parts of the business to communicate as effectively as possible. Recommendation 2: Bring on a third party organization to upgrade and standardize the MM infrastructure. They can facilitate the creation of documentation and reports that will help comply with regulations. Using fewer systems to do more work will enable infrastructure and processes that will adapt to new business demands and make value more visible. Conclusion
ModMeters' infrastructure is hampering its growth and compliance. There is minimal communication between departmental systems due to a patchwork of software and hardware technologies. This environment reduces the organization's responsiveness and flexibility as well as increasing maintenance and storage costs for an array of systems that can fail. Compiling a thorough set of documentation for processes that exist on multiple software packages can be very challenging. This can be viewed as an opportunity to clean house, and a chance to position the company for the future. Collaborating and communicating effectively within all units of business operations remain the challenge and the opportunity for the business.
Related Topics