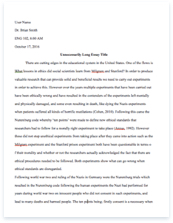 The whole doc is available only for registered users
A limited time offer! Get a custom sample essay written according to your requirements urgent 3h delivery guaranteed
Order Now
Executive Summary Josh has been handled as the main lead for the job and Josh Novak joins as a team manager of their IT marketing team. Josh had a smaller but successful company named Glow Foods that was taken over by IFG. He has a young team who are under thirty years of age and are very talented with innovative ideas and are good at social media. Josh's company was taken over by IFG and he is a team manager of the IT which is looking after marketing. He used to have his own company and was flexible in working.
The team had to face hurdles in accomplishing the targets as the new company is very big and has more departments compared to Josh's previous company. There are different head of the departments and everyone has a major role and should approve the plan of Josh's team. Josh and his team have their own plans where they must work in unison with complete coordination to achieve the goals at IFG. The team has come out with innovative plans for marketing strategies but still there are obstacles and need to overcome that and as IFG is leading food provider of food products IT has a major role in spreading the business to the other countries.
Here The team must face some organizational challenges and those are: IFG should allow the team to implement their ideas by giving access to IT tools i. e; instant messaging and empower them and with the support of leadership the team can go ahead as communication is the key to success and IFG must communicate the innovative ideas from the team with the whole organization as IFG is a large company the work culture is different and has respective heads for every department. 1. Josh's business was a small business and had an issue since he started at IFG. Josh's business had a good structure to survive in the world of business.
Josh succeeded in creating a IT model for Glow-Foods and International Food Group (IFG) was so impressed with his IT plan at his company and they offered him a job at their IT office with a team to help their demographic which was previously were by women and children. Josh found it difficult at the initial phase while he started at IFG. He was the lead of IFG's IT department and had his own team who are under thirty years of age. Tonya James was the manager of IT marketing and warned him that there would be problems to handle as they were new to IFG. The obstacles to overcome both with in It and with the larger company.
And were in mostly with his young team against the various heads of the departments and business personnel's of IFG. The team must be creative and innovative to be better. His team was warned by Rick Visser who is the chief technology officer at IFG and the team should get the approval to get the access to social media sites from his group. Ben Nokony was the team's marketing liaison officer and the team must get approval from him. Sheema Singh is the IT finance officer and the team should work with her regarding to develop their business case and should get the approval from their office and budget plan.
The team wanted to use social media to communicate and develop their ideas and it is how the companies are working now and Josh was succeeded by using in his previous company. Rick was always at his best with his workers seeking permission for the usage of these sites. The IFG has some protocols and the team should follow them.
2. The process of innovation and creativity and processes play a major role in every business and Josh has a proven track record at Glow- Foods. There is always a value in new ideas and should approved. The team has outlined security risk and benefits of the project after fiscal cost. Firstly, the company should connect with the customers about new product developments and have interactions through website where the customer can have the access to the product and with real time response from the internal staff. Secondly, reaching to different communities and gaining insights on their interests and needs and the third one which is cloud by linking up the database.
Related Topics