Monthly Delivery Of Glam Bags By Subscription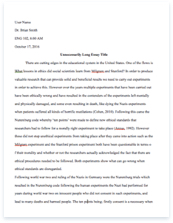 The whole doc is available only for registered users
Pages: 3
Word count: 627
Category: Makeup
A limited time offer! Get a custom sample essay written according to your requirements urgent 3h delivery guaranteed
Order Now
Ipsy is a glam bag monthly subscription delivery service. It appeals to both the beauty cosmetic and skincare clientele. It's mission is to inspire individuals around the world to express their unique beauty. Ipsy home delivers the customer a makeup bag containing 5 personalized beauty item samples for a low price of $10 a month. This can be anything from skincare items, perfumes, nail products, and makeup.
In addition to to Ipsy's original idea they have since moved up to regular size products for only $15 more. Ipsy has spent almost no money on advertising. It does, however, host and sponsor an annual beauty convention, Generation Beauty, where cosmetics companies, vloggers and the public can meet.
Ipsy was founded in 2011 by Marcelo Camberos, Michelle Phan and later Jennifer Goldfarb. Michelle Phan started her love for beauty as a very famous beauty vlogger on youtube. The company's initial business model was tested in a beta site called "myglam.com" in December 2011. With an estimated amount of 200 million subscribers every month Ipsy has expected to make over 300 million annual revenue.
The top three competitors for Ipsy is Birchbox, NastyGal, and Julep. Birchbox is a top competitor because it is also a month beauty/skincare monthly subscription. Birchbox was founded in 2010 by Katia Beauchamp and Hayley Barna. Birchbox makes about 38.1 million less revenue compared to Ipsy. NastyGal is an online vintage fashion company. The company was founded in 2006 by Sophia Amoruso. It has surpassed the 300 million mark a few years back according to Forbes. Julep is an online beauty care line inspired by Korean heritage. Julep was also founded in 2006 by Jane Park. Since then, Julep has doubled its revenue every year surpassing 20 million in total revenue last year. The brand has its own organic products that you can purchase online, but also does a monthly subscription as well.
Ipsy has used the social media platforms from the start and because of their audience cosmetic companies provide their products for free in exchange for the feedback that Ipsy gathers from subscribers. Ipsy also do not pay vloggers to promote the subscription service through their social media, however they instead offer mentoring, access to studio space and the association with Phan and Ipsy. Because Ipsy is shipped through the U.S. only, I feel like they can only grow exponentially if expanding globally.
In recent news, Google has announced that they will be taking down Google+ accounts. This can may have a negative effect for Ipsy socially by taking out one less social media outlet.
Ipsy's target audience are both in the demographic and psychographic makeup and beauty enthusiasts. Ipsy is benefits this market because most beauty gurus start off small and therefore can be financially limited to explore and enjoy trying new trends.
Most women are taught to find ways to look and stay attractive. Ipsy perceiving this need by always giving new and in style products month to month. When the customer is thinking in the information stage Ipsy is connected with name brands that people love or are familiar with therefore giving preferred items. Ipsy shows how you can get more bang for your buck by giving your 5 different products to indulge in as well as have the option to pick those 5 products all for a low price of $10 a month. Ipsy takes the guessing of realizing value by how low the cost of month to month subscription is and also the part that they are mostly name brand products people love. I believe Ipsy is still in the Introductory stage because it continues to grow into different target markets and giving more and more options to the customers.                  
Related Topics