Introduction of the organization/company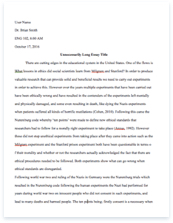 The whole doc is available only for registered users
A limited time offer! Get a custom sample essay written according to your requirements urgent 3h delivery guaranteed
Order Now
The Perusahaan Otomobil Kedua Sendirian Berhad (Second Automobile Manufacturer Private Limited), usually abbreviated to Perodua.. is Malaysia's second largest automobile manufacturer after Proton The form of company: founded in 1996
It was established in 1992 and launched their first car, the Perodua Kancil in August 1994.[1] 'M2' refers to the codename which was used when the project to establish Perodua was still Top Secret. Location and addresss :
Perodua sales sdn.bhd ; Lot 37680, Taman Perindustrian Bukit Maluri, Jalan 3/37A, Kepong, Kuala Lumpur, 52000, Kuala Lumpur, WP Kuala Lumpur, 52000 Perodua Sales Centre ; 468-6 Jalan Ipoh, 52000 Kuala Lumpur, Wilayah Persekutuan Kuala Lumpur Produa service centre ; 9 Lorong Enggang 31, 54200 Kuala Lumpur Nature of business :
Manufacturer and assembly of motorcars,engines,components &Parts thereofand more PERODUA SALES SDN BHD, Kulai Branch started operation in 2005, PERODUA SALES SDN BHD, Kulai Branch began its journey as the second national car company to serve the nation's need for an affordable and industry-leading quality compact car. Strive to place people first in everything it does. Perodua's brand statement – Building Cars, People First – stresses the importance of tailoring the product and services to individual lifestyles. It also highlights the role the company plays in empowering the employees and partners through industry-leading training and skill transfers. Vision,Misson and objectives :
Vision :
To be the most preferred automotive brand renowned for products and services of excellent quality which contributes to the development of the nation. Professionalism in all our operations, Efficiency in utilising technologies and available resourcesResilience in meeting our challenges, Optimising benefits to customers and stakeholders, Dedication towards social responsibility to community, the environment and developmentof competent workforce, Uniqueness in our products, Aspiration to glorify the name of Perodua Mission :
To be a world class automobile company renowned for excellent quality and reliability through :
Professionalism in all our operations,Efficiency in utilising technologies and available resources, Resilience in meeting our challenges,Optimising benefits to customers and stakeholders, Dedication towards social responsibility to community, the environment and development of competent workforce Uniqueness in our products,Aspiration to glorify the name of PERODUA Objectives :
The main objective of this challenge is to design and to improve the internal spacing arrangement and the roof for a fuel-efficient concept car. In order to achieve the target, our strategies are as follows:
1. Advanced modifications on the engine to achieve higher thermal efficiency, super lean combustion process and lower emission.
2. Optimisation of the engine control via ECU (engine control unit) modification and micro-hybrid system for better fuel efficiency
3. Produce a sleek and stylish design for the concept city-car by using indigenous and cutting edge materials for lightweight effects. The Organization Structure and Chart
Marketing
Target Marketing
Despite the uncertainty of car purchasing trend over the last six months, Perodua continues to progress with four per cent increase or an estimated of Total Industry Volume of 312,800 vehicles. By the look of it, Perodua is optimistic to reach its 2013 sales target of 194,000 cars and retain its 31 per cent market share after selling 96,900 units in the first six months of this year. It is a four per cent increase from 92,900 units sold over the same period last year which is largely due to its S-Series models of Viva 1.0S, Myvi 1.3 SE and Alza 1.5S launched since March. On the S-Series, Perodua recorded a booking of 51,700 units and delivered 37,700 units. "The S-Series has contributed significantly to our sales volume this year to date. The value proposition of these variants is the result of an extensive cost management exercise that began in 2011. "In terms of total production, as of end June this year, we produced approximately 102,000 vehicles. We hope to produce 206,700 units by year-end," said Perodua president and CEO Datuk Aminar Rashid Salleh.
Target
Target market involves dividing a market into segments and then concentrating on marketing products on one or a few key segments (Pride.et.al, 2007). The target market of Perodua Myvi is segmented by demographic consumer such as the businessman who likes to work and it is convenient to them. Therefore, the comfort of the passenger is the main target. Also, the vehicle price of Perodua Myvi is affordable and reasonable for the customers which fulfill their demands too.
Furthermore, the first target market strategy used is differentiated marketing. Differentiated market is the organization selects several market segments and designs different marketing mixes for each segment (Pride.et.al, 2007). The Perodua Company has used different strategy to attract different customers. Therefore, the Perodua Company offered the other vehicles for its different target segments to meet the customer demands. Some of the customers are looking for more convenient cars such as Perodua Viva while customers with big family would like to choose Perodua Alza.
Another target market strategy used is undifferentiated marketing. The marketing mix, which are the 4Ps are the organization at the whole market. Besides, the organizations also used to avoid other segments from existing, the organization chooses to mass market (Pride.et.al, 2007). For example, 30 September of 2009, Citibank credit card deals have organized Perodua Myvi 10X rewards points Easy Pay Campaign. This is use to the customer can make a down payment by using the Citibank credit card and enjoy 0% interest on the customer down payment and 10X rewards point (Citibank Perodua Myvi 10X Rewards Points Easy Pay Campaign, 2009).
While for the last target market strategy used is concentrated marketing. There are one or two segments will be selected by the company and a marketing mix for these few segments will be proposed (Pride.et.al, 2007). Therefore, the aim of Perodua Company use concentrated marketing strategy is not to maximize sales; it is efficiency, attracting a large portion of once section while controlling costs.
Related Topics