Intervention for Water Quallity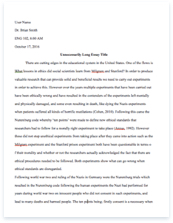 The whole doc is available only for registered users
A limited time offer! Get a custom sample essay written according to your requirements urgent 3h delivery guaranteed
Order Now
The area of concern in Ireland that I have chosen with regards to the environment and or/population health is water quality, particularly in rivers and lakes in County Wexford. One of the reasons for choosing this location is because the EPA stated that its rivers are 'under pressure from agriculture, domestic wastewater and urban run-off". This report will outline the different stages in the planning, design and implementation of the environmental health intervention that will hopefully address this issue.
The background to the environmental health issue that you are addressing and how it has changed over the last number of years
Water quality may be defined as the biological, physical, chemical and radiological characteristics of water. It is an indication on the type of condition the water is in. There are many reasons for poor water quality in Irish waters and they include; leakage from multiple sewage treatment plants, septic tanks, landfill and lastly agriculture. All aquatic life relies on oxygen to live so a decrease in the level of oxygen would have consequences for the flora and fauna in the river. When organic waste is released into a river the bacterial breakdown of that material uses up dissolved oxygen. Organic waste is waste generated by or derived from plants and animals.
Agriculture is an activity that may contribute to organic waste eg. Green waste, slurry, silage, milk. Green plant material absorbs and takes in oxygen from the water during the hours of darkness also. These processes result in the deaths of fish as too much oxygen is removed in those ways and not enough oxygen is left for the fish (Causes of Pollution, 2020). Dead fish on the surface of Irish waters also contributes to visual pollution and repels tourism around them areas. Eutrophication contributes to water pollution in many of Irelands rivers and lakes. 'Eutrophication, whether in a river or lake, is the enrichment of water by plant nutrients that are normally in short supply, which consequently cause an imbalance in the food web, resulting in high levels of plant and algal growth' (Epa.ie 2020).
Naturally, nutrients are needed to allow aquatic animals and plants to grow but an abnormal amount of nutrients can cause excessive growth. The water changes its colour to a green, brown, red or a yellow shade and becomes cloudy and unpleasant on the eye. This process also has an effect on fish populations and causes severe reductions in water quality. Eutrophication can occur naturally but most of the time its caused by human influences like a release of sewage effluent and a run off from fertilisers.
Rivers: Every three years reports on the water quality in Ireland are released and they indicate to us that the level of pollutants present in the water has remained relatively constant since the 1990's. However, an improvement was seen with the length of seriously polluted channel being reduced to 6km in the 2013 to 2015 compared to 17km between 2010 and 2012. Lakes: Results for 2013-2015 water status assessment show 54% of monitored lakes are impacted (moderate or worse ecological status). This represents an increase of 3% in the moderate or worse category for lakes compared to 2007 2009. (Water :: Environmental Protection Agency, Ireland, 2020)
A comparative assessment of the issue across Europe
A recent report carried out by the EEA in 2018 shows that most of Europe's rivers and lakes fail water quality tests. Only 40% of surface water bodies surveyed by the European Environmental Agency were said to be in good ecological state, in spite of EU laws. Surprisingly England was one of the poorest performers in this report. The survey revealed a split between chemical pollution in ground and surface water sites. ¾ of ground water samples were considered to be good quality but 62% of rivers and lakes were not. One of the most common problems was mercury contamination, with problems like overuse of pesticides and insufficient waste treatment plants all playing a part in the results. (Neslen, 2020)
Worldwide, estuaries are the most polluted zones (less than 29 % of their water is of 'good' or 'high' quality), while about half of lakes overall (49.5%) are of better ecological status.
 Which of the seven areas of focus indicated in the Ostrava Declaration does it fall under?
The Ostrava Declaration consists of 7 parts (a-g) . a) Enhancing indoor and outdoor air quality for all b) Securing universal, equitable and sustainable access to safe drinking-water, sanitation and hygiene for all and in all settings c) Decreasing the adverse effects of chemicals on human health and the environment d) Preventing and eliminating the adverse environmental and health effects, costs and inequalities related to waste management and contaminated sites e) Build up adaptive capacity and resilience to climate change-related health risks and supporting measures to mitigate climate change and achieve health cobenefits in line with the Paris Agreement f) Assisting the efforts of European cities and regions to become healthier, more inclusive, safer, resilient and sustainable g) Building the environmental sustainability of health systems and reducing their environmental impact (Ostrava Declaration)
My topic Water Quality falls under the heading b) Ensuring universal, equitable and sustainable access to safe drinking-water, sanitation and hygiene for all and in all settings.
Why water, sanitation and hygiene matter (Ostrava Declaration)
 Each day, 14 people die due to diseases related to insufficient drinking water, sanitation and hygiene. Water-related disease outbreaks are very common, bearing significant economic costs.
 A large amount of wastewater is discharged into the environment without treatment, affecting human health, the environment and the economy.
 It is significant to ensure resilience to emerging and future difficulties coming from water overuse, pollution and climate change by broadening focus to include integrated approaches to the sustainable management of water resources. This includes paying attention to water efficiency and safe management of wastewater discharge and/or reuse to protect public health and the environment.
 There is public health concern regarding the emergence of antimicrobial resistance (AMR), including from the release of antimicrobial residues and resistant bacteria in sewage that passes into the environment (i.e. water and soil) as sewage treatment systems are often not fully functional or do not use appropriate technologies.
Actions (Ostrava Declaration)
 Encouraging sustainable approaches to water resource management, including the efficient use of water (for example, in agriculture, industry) and the consideration of safe reuse of wastewater through the adoption of Sanitation Safety Plan's (SSP)
 Limiting the release of untreated wastewater into the environment and increasing the efficiency and capacity of existing wastewater treatment facilities
 Making sure that action plans on AMR address safe water and sanitation in health care facilities and reduce the release of untreated wastewater from municipal sewerage, hospital effluents, antimicrobial manufacturing facilities and animal manure.
How human activity has contributed to the issue and/or related eco-system disruption
Human activity has largely contributed to the issue of water quality. Agriculture: Improper agriculture methods have a huge role to play in polluting Irish waters. Practicing incorrect agriculture methods may increase concentrations of nutrients, fecal coliforms, and sediment loads. As I've mentioned previously, an increase of nutrients can result in eutrophication which can have deadly effects on the waters aquatic life. Animal waste entering Rivers and Lakes may also bring with toxic coliforms with it that influence the quality of water but may also threaten public health. This happens when fertilizer is over applied and not all of it can be taken up by the crops.
As a result, the remaining fertilizer ends up as run-off in nearby rivers and lakes. Farmers need to be more cautious when applying fertilizer to ensure that they only apply the amount the crops can take. They also need to consider the timing of when they are going to spread fertilizer. They should do it at a time where there is unlikely to be heavy rain for a few days or so. (Agriculture and Gardening, 2020) Sewage: Sewage is wastewater that can be hazardous to the environment. Sewage that enters our rivers and lakes can damage many elements in the ecosystem quite a bit. Sewage can contain a lot of harmful chemicals which can do a great deal of damage to bodies of water that support wildlife. Sewage can contain solids which may hinder the ability of fish to see around them and to breath because the solids can cause the water to appear dark and cloudy.
Sewage can enter our rivers and lakes due to old or poorly maintained infrastructure that people have neglected and not replaced which can cause untreated wastewater to leak or overflow during heavy rainfall. (Hausheer, 2020) Oil Pollution: Oil pollution can have catastrophic consequences if spilled into rivers and lakes. It forms a very think sticky substance when in water. This can suffocate the fish and it can get caught in birds feathers which inhibits them from flying. It can also block out light from photosynthetic aquatic plants. Humans are the main reasons for oil spillages occurring. Oil and gasoline drips from cars and trucks every day contributing to oil pollution. Oil spillages cause the most damage. (Water Pollution: Everything You Need to Know, 2020)
An outline of the environmental health intervention you have chosen
The intervention that I have chosen deals with protecting the quality of our water sources like our rivers and lakes. This is to be achieved by decreasing the amount of contamination that enters rivers and lakes in Co. Wexford. In Ireland, agriculture plays a massive role in the contribution to water pollution. For my intervention, I thought it would be a good idea to focus in on agriculture and farming in Ireland since Ireland is known for its farming heritage. Water pollution in agriculture is very complex and requires various responses to deal with it. My intervention looks at on-farm and off-farm responses in order to prevent pollution at the source. On-Farm: In my chosen county Wexford, crop production takes place which can cause a great deal of water pollution. Management measures for reducing the risk of water pollution due to organic and inorganic fertilizers and pesticides include limiting and optimizing the type, amount and timing of applications to crops (US EPA, 2003).
I would set up protection zones around surface watercourses in and around farms with the hope of reducing pollution spreading to rivers and lakes. Irrigation schemes set up correctly and efficiently should reduce water return flows and can then reduce the movement of fertilizers and pesticides to lakes and rivers (Mateo-Sagasta and Burke, 2010). One of the main concerns in Agriculture is manure management. I would make sure the manure is handled, treated, stored and disposed of or reused safely. Some type of manure treatments that I would recommend using include, composting and anaerobic fermentation which can then produce organic fertilizers and soil conditioners. Off-Farm: The most effective way of dealing with water pollution is generally to avoid or limit the export of pollutants from where they are applied. As part of my intervention I've chosen constructed wetlands to help with the issue. Constructed wetlands are a number of shallow, densely planted, man-made ponds that help filter water through physical and biological processes. They provide a natural way to treat and remove pollutants from stormwater before it enters our rivers and lakes. (Constructed wetlands | Melbourne Water, 2020)
The UN Sustainable development goals that your intervention will contribute to
The UN sustainable development goals that my intervention will contribute to is no. 6 – clean water and sanitation. The main goal set out is to ensure access to safe water sources and sanitation for all. Having access to safe water, sanitation and hygiene is a human right, but still today half of the world's population experiences a shortage of safe water at least one month a year. More than 80% of wastewater resulting from human activities is released into rivers or sea without any treatment, leading to pollution. My interventions aim is to decrease the amount of pollutants entering our water due to human activities. A goal set out by the UN sustainable development goals is to improve water quality by decreasing pollution, stopping dumping and reducing the release of hazardous chemicals and materials halving the amount of untreated wastewater and substantially increasing recycling and safe reuse globally by 2030.
The main goals and challenges of implementing the intervention
Goals: The overall goal of implementing my intervention is to reduce water pollution and increase the water quality in Rivers and Lakes in county Wexford. I'd hope my intervention would decrease the threat to aquatic animals by lowering the amount of harmful substances and nutrients entering the rivers and lakes and causing eutrophication. If eutrophication was reduced this would decrease the amount of fish dying and give them a better life and it would also better the appearance of the rivers and lakes. My intervention also hopes to reduce the amount of ammonia entering our waters due to fertilizer run-off as it can have detrimental effects to aquatic life. Another goal that my intervention aims to achieve is improving the life for nearby neighbours of the rivers and lakes by eliminating odours that may be coming from animal manure. Constant odours can be a nuisance for people and can discourage others from living around the area.
Challenges: A major challenge when it comes to implementing my intervention is keeping up with changes in the way farmers manage their lands. It can be very difficult to know what exactly landowners are getting up to with their land and which way they are treating it. It can be hard to get information from landowners and trust that they are sticking to the correct timing and rate of fertilizer application, which is vital information to determine the amount of nutrients entering rivers and lakes.
Explain how you will gather support for your intervention and who the main parties are
My intervention would look for the support of 'Community water development fund 2020'. This fund aims to help communities put together programmes and plans to improve water quality that would have benefits locally whilst also helping to meet the objectives of the River Basin Management Plan for Ireland and the wider EU Water Framework Directive. The fund is administered by the Local Authority Waters Programme on behalf of the Department of Housing, Planning and Local Government. There are 3 funding categories that interventions and plans may fall under. 1. Large scale projects (sub catchment pilot schemes).
The maximum to receive from this fund is €25,000. 2. Medium scale projects. The maximum amount given for this fund is €10,000. 3. Small scale projects. The maximum received for this fund is €5000. The criteria needed for each category of funding depends on some of these things; Status of waterbody: The status of our rivers, lakes, estuaries etc is categorised, based on scientific monitoring data as: High, Good, Moderate, Poor or Bad status. It also depends if your project involves community/landowner/public body engagement. (Watersandcommunities 2020) My intervention involves dealing with landowners and farmers, resulting in benefits for the community and hopefully improve the status of water quality in Ireland.
Related Topics