Internationalisation of Toyota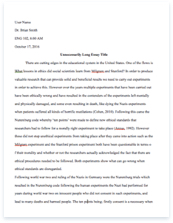 The whole doc is available only for registered users
A limited time offer! Get a custom sample essay written according to your requirements urgent 3h delivery guaranteed
Order Now
1. INTRODUCTION
Toyota is Japan's biggest car company and the second largest in the world after General Motors. It produces around eight million vehicles per year, about a million fewer than the number produced by General Motors. Toyota markets vehicles in over 160 countries. The company dominates the market in Japan, with about 45% of all new cars registered in 2004 being Toyotas. Toyota also has entered in the uropean and North American market . It has significant market shares in several fast-growing south-east Asian countries.
Toyota has factories all over the world, manufacturing or assembling vehicles for local markets, including its most popular model, the Corolla. Toyota has manufacturing or assembly plants in the United States, Australia, Canada, Indonesia, Poland, South Africa, Turkey, the United Kingdom, France, Brazil, and more recently India and Argentina. Toyota New Zealand assembled vehicles until 1998, when it switched to importing cars from Japan and Australia. Cars from these plants are often exported to other countries. For example, the South African-built Toyota Corolla is exported to Australia, while the Australian-built Camry is exported (in left hand drive) to countries in the Middle East. Between 1997 and 2000, the number one selling car in the U.S. was the Toyota Camry. It was dethroned in 2001 by the Honda Accord, only to regain its place in 2002, with the introduction of a redesigned model.
2. EXPANSION OF THE JAPANESE AUTOMOBILE INDUSTRY
Japan's automobile export was the centre of trade resistance with the US and the European Community in the 1980s. That was partly because Japanese manufacturers tried to reduce the conflict that they began local production. Foreign direct investment to facilitate the local production had other virtues as well: for the Japanese manufacturers it enabled them to avoid the risk of exchange rate fluctuation and to respond more directly to the needs of local markets. For the host region of the investment, it meant not only the creation of job, but also eventual transfer of certain technologies via sub-contracting that raised the productivity of the local firms.
In addition to overseas production, which is part of the response to market globalization by the Japanese automobile sector, the production system they adopted also has a significant implication to the globalization of the industry. That is, Japanese manufacturers led departure from Fordism mass production system to post-Fordism in order to respond to more variable and flexible demands, which introduced organisational innovations. One way to express such post-Fordism is the lean production system, which began to replace the Fordism mass-production system even in the United States.
Lean production , according to Womack, Jones and Roos, is not the only feature of Japanese industry, but they present it as a group of universal ideas applicable anywhere by anyone. Mass-production system of Fordism had an important socio-political implication , whereas post-Fordism is also bringing change in the social environment, such as a different style of industrial relations. The spread lean production to the US manufacturers indicates the change of commitment-rules, in which sense the production system originated from some Japanese firms conveyed a certain globalization effect. In short, the Japanese automobile manufacturers (or at least some of them) were leaders in globalization, adjusting their system to market globalization.
The Competitive advantages derived from the lean system spread in various areas of the automobile sector: designing of a new model, the entire manufacturing process, the distribution to end users, and even financing. Most important case is Toyota, like Ford before World War II; Toyota is not dependent on external finance.
3. PROCESS OF INTERNATIONALISATION
3.1. The beginning
The important demand for fuel-efficient in the 1970s provided Japanese manufacturers with opportunities to establish a global internationalization strategy which were based on local production in export market countries, transcending the framework of exports from Japan.
Joint ventures with foreign manufacturers marked the beginning of this new approach. At the time, the U.S. manufacturers General Motors and Ford were beginning to promote their cars plans aimed at producing small passenger cars on a global scale to meet the rising demand for these cars.
As part of this strategy, Isuzu and Suzuki entered into international manufacturing tie-ups with GM; Toyota established a joint venture company, New United Motor Manufacturing Inc. (NUMMI), with GM in the United States; and Ford expanded and reinforced its ties with Toyo Kogyo (now Mazda) in a strategy centred on Asia and the Pacific region.
Joint ventures were also established with European manufacturers during this period: between Honda and British Leyland in the United Kingdom, between Nissan and Motor Iberica in Spain, and between Nissan and Alfa Romeo in Italy. And in early 1984, Nissan was to begin production of Volkswagen's Santana at its Zama plant in Kanagawa, Japan.
* Joint Ventures
A joint venture is along-term alliance in which is member has an equity stake and exercises control and influence over decision-making.
Joint ventures can offer more rapid and successful entry into a new location than trying to enter it alone. These benefits may spring from a partner's local knowledge, the presence of existing distribution channels or the increased likelihood of a successful tender because of the presence of a local partner. In some instances, joint ventures have been formed because of restrictions on FDI.
3.2. The process itself
Toyota Motor Corporation is the biggest automobile industry after General Motors, and produces a large variety of models from "minis" to trucks.
Its sales, including the subsidiaries Lexus and Daihatsu, increased from 4.1 million of vehicles in 1994 to 6.3 in 2003. Meanwhile the level of sales kept as 36% in Japan, in foreign countries increased, especially in North America (32%), Europe (12%) and Oriental Asia (10%). Its structure of production covers 12 manufacturer plants and 11 subsidiaries in Japan, and around 45 plants in 25 countries. They employ almost 250,000 people (111,000 in 1994) and assign their products to 160 countries.
Since 1959, the company began to develop an original strategy of internationalisation with a little investment in Brazil. This was basically caused by barriers of commerce, and later on because of the installation of modest plants in markets where its exports were not able to entry from Japan. The attempt of establishing an international and regional system of production began seriously in 1984. In 1985 the production out of Japan was 3.6%, in 1990 reached 14%, in 1995 28.3%, and in 2002 38.2%.
The global structure of production of Toyota is integrated by a group of plants which have different strategies. Toyota has in Japan very efficient and productive plants in order to exploit the international market.
There are also plants out of Japan which form part of an integrated system of regional and global production in order to exploit the regional market. Toyota has made an important system of production in North America in the name of NUMMI (1984), TMMK (1988), TMMC (1988), TMMWV (1998), TMMAL (2003), and, in progress, TMMBC (2004), and TMMTX (2006). Today, Toyota is bringing forward the investments programmed for this market. For European market, Toyota has a system based in plants in United Kingdom (TMUK in 1994), Turkey (TMMT in 2000), France (TMMF in 2001), Poland (TMMP in 2002) and Check Republic (TPCA in 2005) .For the Asian market, Toyota restructured a plant in Thailand (Siam in 1989 and TMT in 1995) in order to start its regional system. Finally, they have a system for Oceania based on the restructuring of its plant in Australia.
There are a few plants of scale and efficient productive in Japan, and most of them in development countries whose their production is destined for local markets.
Since the late 50's, Toyota has invested in Brazil (1959), Thailand (1964), Malaysia (1968), Portugal (1969), Indonesia (1970), Venezuela (1981), Bangladesh (1982), Taiwan (1986), Filipinas (1989), Colombia (1992), Pakistan (1993), India (1999), and China (2000). The plants in china may be formed part of an Asiatic regional system.
The advantages of Toyota per region indicate that in 2002, 32% corresponded to the Japanese market. In the rest of the world, Toyota sold more than four million of units, mainly in North America with 49% of the total (1.9 million of units), Europe 19% of the total, and oriental Asia 15%. Meridian Asia, Oceania, Latin America, and Africa represent, 6%, 5%, 4%, and 2% of the total sales respectively.
The competitivity of Toyota was demonstrated not only in the market share, but also in the value in the stock exchange regarding to GM and Ford.
4. THE TOYOTA PRODUCTION SYSTEM
Toyota Motor Company started to incorporate Ford production, Statistical Process Control and other techniques into an approach called Toyota Production System or Just in Time.
Toyota recognized that the Ford system had some conflictive internal problems, particularly with respect to their workers. With General Douglas Macarthur actively promoting labour unions through his career, the Ford's attitudes and its demeaning job structures were not viable in post-war Japan. They were also not viable in the American context, but that would not be evident for some years.
Toyota discovered very soon that the workers of the factories had far more to contribute than just physical power.
One of the most important discoveries was related to product variety. The Ford system was built around a single, never changing product. It did not cope well with multiple or new products.
5. LEAN MANUFACTURING
Lean Manufacturing was based on the ideas of the manufacturing people in many different countries.
They do not considerably differ from the techniques developed by Ohno, Shingo and the people at Toyota. The application in any specific factory does change. Just as many firms copied Ford techniques in careless ways, many firms copy Toyota's techniques in careless ways and with poor results.
6. SWOT ANALYSIS OF TOYOTA
Strengths
In 2004 Toyota's new investments in factories in the United States and China produced an important profits rise, against the worldwide motor industry trend. Net profits rose 0.8% to 1.17 trillion yen, while sales were 7.3% higher at 18.55 trillion yen. It is argued that this is because the company has the right mix of products for the markets that it serves. This is an example of much focused segmentation, targeting and positioning in a number of countries.
* Japan's largest car manufacturer
In 2003 Toyota relegated its rivals Ford into third spot, to become the World's second largest carmaker with 6.78 million units. The company is still behind rivals General Motors with 8.59 million units in the same period. Its strong industry position is based upon a number of factors including a diversified product range, highly targeted marketing and a commitment to lean manufacturing and quality. The company makes a large range of vehicles for both private customers and commercial organisations. The company uses marketing techniques to identify and satisfy customer needs. Its brand is a household name. The company also maximizes profit through efficient manufacturing approaches (e.g. Total Quality Management).
Weaknesses
* Foreign exchange rate
The World market for cars is in a condition of over supply and so car manufacturers need to make sure that it is their models that consumers want. Toyota markets most of its products in the US and in Japan. Therefore it is exposed to fluctuating economic and political conditions those markets. Perhaps that is why the company is beginning to shift its attentions to the emerging Chinese market. Movements in exchange rates could see the already narrow margins in the car market being reduced.
* Operational weakness
The company needs to keep producing cars in order to retain its operational efficiency. Car plants represent a huge investment in expensive fixed costs, as well as the high costs of training and retaining labour. Therefore, if the car market experiences a down turn, the company could see over capacity. If on the other hand the car market experiences an upturn, then the company may leave out on potential sales due to under capacity i.e. it takes time to accommodate. This is a typical problem with high volume car manufacturing.
Opportunities
* Active R&D / Technology Advance
Toyota is based on advance technologies developed by the organisation. Improving oil prices have seen sales of the new hybrid vehicles increase. Toyota has also sold on its technology to other motor manufacturers, for example Ford has bought into the technology for its new Explorer SUV Hybrid. Such moves can only firm up Toyota's interest and investment in hybrid R&D.
Toyota is to target the 'urban youth' market. The company has launched its new Aygo, which is targeted at the streetwise youth market and captures (or attempts to) the nature of dance and DJ culture in a very competitive segment.
Threats
* Regulation change
The automotive industry is always seeing new legislation appearing on matters such as safety and environment. For example, legislation on "end of life" of vehicles changed the practices of many car manufacturers in 2002 and 2003 regarding materials used in car manufacture and other factors. New legislation often means new research and development costs for companies as well as supply chain changes.
* Strong Competition
As with any car manufacturer, Toyota faces tremendous competitive rivalry in the car market. Competition is increasing almost daily, with new entrants coming into the market from China, South Korea and new plants in Eastern Europe. The company is also exposed to any movement in the price of raw materials such as rubber, steel and fuel. Competition has also intensified in the try to make low pollution cars. These could be an important advantage in competition.
7. REFERENCES:
Basu, S. (1999) Corporate Purpose : Why it Matters More Than Strategy. Garlan Publishing.
Cusumano, M (1989) The Japanese Automobile Industry: Technology and Management at Nissan and Toyota. Harvard University Press.
Jeffrey K. Liker (2003) The Toyota Way: 14 Management Principles From The World's Greatest Manufacturer. McGraw Hill.
Johnson, D. and Turner, D. (2003) International Business Themes and Issues in the modern global economy. Routledge.
Michael N. Kennedy. (1993) Product Development for the Lean Enterprise: Why Toyota's System Is Four Times More Productive and How You Can Implement It. Oaklea Press.
Pauly, Louis W. and Reich, Simon (1997) National structures and multinational corporate behavior: enduring differences in the age of globalization. International Organization journal.
Whittaker, D.H. (1990) Managing Innovation: A Study of British and Japanese Factories. Cambridge University Press
Womack, James P. Daniel T. Jones, and Daniel Roos. (1990). The machine that changed the world. New York: Rawson Associates.
Rupert, M. (2000) Ideologies of Globalization: Contending Visions of a New World Order. London: Routledge
Toyota Motor Corporation SWOT Analysis. September 2004. EBSCO Journal
Yasuhiro, M. (1998) Toyota production system: an integrated approach to just-in-time. Norcross, Ga. : Engineering & Management Press, 1998.
Websites: http://www.answers.com/topic/toyota-motor-corporation-adr
http://www.carpages.co.uk/toyota/toyota_celebrates_milestone_26_10_04.asp?switched=on&echo=922371671
http://www.toyota.co.jp/en/about_toyota/history/index.html
Related Topics