International Law as an Instrument of Influence Between States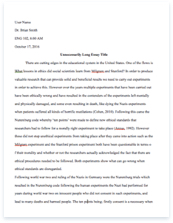 The whole doc is available only for registered users
A limited time offer! Get a custom sample essay written according to your requirements urgent 3h delivery guaranteed
Order Now
Protections against ethnic cleansing, the use of chemical weapons, and the intentional targeting of civilian populations during war, and torture are legal rights guaranteed by international law by organizations like the United Nations (UN). These legal rights, while constituting international law, are violated by countries like Myanmar, Syria, Saudi Arabia, and the U.S. due in part because a robust international legal system has not yet been achieved. Using Hart's idea of secondary rules, Dworkin's doctrinal concept of law, and Rawls' "non-ideal theory" from the Law of Peoples, it can perhaps be understood that: While a more developed international legal system would better regulate international law and human rights violations, perhaps international law should not be viewed in a strictly consensus-based perspective that follows positive law scholars. Moreover, because the contemporary international arena is a discordant and "non-ideal" avenue for law to emerge in, violations of international law do not imply its non-existence, but its existence.
Austin called international law "law improperly so called." Since law, to him, consisted of rules or commands backed by threat, international law would only be properly call so if it could promise enforcement. Similarly, other thinkers like Morgenthau took a realist approach to international relations in which there exists a limited ability for states to restrict the power exercised by other states. Realists challenge the actual impact of international law and find it useful mostly because of its normative quality – the ability for it to be used as a tool of influence between states when spreading norms and customs. In this view, international law is understood in a positivist and consensus-based way because there is the assumption that no state can be bound by an international rule unless it explicitly says so.
Hart also falls under the category of thinkers that perceived international law as a consensus-based system, but not for the same reasons as Austin. Hart uses his depiction of law as a union of primary and secondary rules to explain instances when the sovereign, or the law, limits its power, for example, when lawmakers issue laws that bind themselves. Primary rules are those that either grant or prohibit the things one can do in society. Secondary rules are the rules the law has on basically every validating aspect of primary rules – how they come to be, how they are identified and controlled. Based on these criteria, Hart explains that international law is law (barely), but not a legal system. It is law in the sense that it outlines what states can and cannot do to each other through primary rules, but it is not a legal system because it doesn't have the necessary tools to oversee its primary rules, that is, via a compelling international legislature or courts with jurisdiction that would act as secondary rules. International law, then too like Austin, became something Hart saw as existing only as standards of how states should behave toward one another that are promoted and adhered to through normative pressure and nothing more.
Hart lived through the collapse of the League of Nations and the start of Cold War geopolitical chess match and probably did not think highly of the certainty or efficiency of international law. These defects are only remedied by rules of recognition, rules of change, and rules of adjudication which Hart did not believe international law had. However, the nature of treaty-making and customary international law has become more professionalized, institutionalized, and expedient since when he wrote A Concept of Law in 1961. In a relatively short amount of time, They resemember it became more professionalized, institutionalized, and expedient.
Related Topics