Innovation Organization Nintendo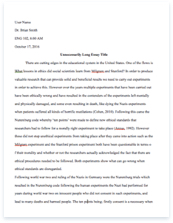 The whole doc is available only for registered users
A limited time offer! Get a custom sample essay written according to your requirements urgent 3h delivery guaranteed
Order Now
Quoting from the Nintendo Annual Report 2012, the company strategy is the expansion of the gaming population, which is to encourage as many people in the world as possible, regardless of age, gender or gaming experience, to embrace and enjoy playing video games. Nintendo aims to expand their digital business by offering downloadable, paid add-on content, digitally distributing packaged software and so forth to adapt in environment changes surrounding the video game market and creating new business opportunities. We can conclude from the statement that to survive in video game industry, Nintendo needs to be adaptive to the market change. In order to be adaptive, innovation is become day to day business to Nintendo. Nintendo's research and development is the source to create innovation to maintain the market share in video game industry. As top three players in video game industry in the past decade, Nintendo's R&D expenses consistently increase for this past 10 years as is shown in figure below.
In this past decade, the strong competition between the top three players in the game industry force Nintendo to fight harder to delivered innovative technology. One of the most notably investment was during 2005 that can be seen in figure below. The following figure shows the percentage of R&D expenses compare to the sales in that particular year.
Many industry watchers have predicted that the future of gaming will be largely decided between Sony and Microsoft because of their technological capabilities, which are demonstrated in their cutting-edge game console PlayStation 2 and Xbox 360, respectively. Market share as of December 31, 2005, Nintendo only has 14.7% (GameCube), compared to Sony's 68.3% (PlayStation 2) and Microsoft's 17% (Xbox). [1] As mention in their 2005 Annual Report, Nintendo strategy is to expand the video game market by utilizing this wealth of talent and applying their game development philosophy to every product line. This is the first time Nintendo announce its new type of home entertainment machine, code name Revolution that exemplifies their strategy. This new game console, later known as Wii, is being introduced in 2006 and becomes the major breakthrough in video game industry.
Soon after Nintendo launched Wii, Sony PlayStation 3 is launched. According to the PC World, both next generation game consoles have brought significant advance to the gaming world. The pricier Sony PlayStation 3 packs a lot into a console, such as high-definition graphics, a hard disk, and a Blu-ray Disc drive that delivers great image quality. But with its innovative controller, Nintendo's Wii may offer the better gaming experience. [2] The success of Nintendo Wii in 2006 is shown in figure below, whereas Wii is contribute over 40% of the total sales in Nintendo. This success then is being followed by the exploitation on its technology in 2007. Nintendo started to expand their customer base by making Wii relevant to each family member. Nintendo is expanding its Wii offering with the addition of wide assortment of channels in its Wii Menu, similar to having more TV channels, and its developing new types of video game entertainment such as Wii Fit. Wii Fit was a good follow-up move to attract young women as historically video-gaming non-consumers.
Nintendo's successful improvement and positioning in video game consoles industry was represent in the success of Wii. This unique product has shown the dominant position that can be appreciated from the sales of the game consoles. According to the VG Chartz, Nintendo's Wii has captured 46.29% of the market share in 2010, while Microsoft's Xbox360 and Sony's PlayStation 3 have captured 21.41% and 32.29% of the market share, respectively. The market share of Nintendo's Wii has been between 40% and 50% since 2007, whereas the Xbox360 and PS3's market shares have only been between 20% and 30%. [3] Innovation Organization
As stated in their 2005 annual report, Nintendo is extraordinary as a video game entertainment company because their hardware teams are able to work closely with their powerful in-house software development teams to create games that have the most impressive track record in the history of video games. It always has been Nintendo strength to combine their hardware design and internal software development teams. We can see the example of leveraging the strength when Nintendo DS launched in the market in 2004. The video game market in Japan and North America is slow at that time, but Nintendo successfully bring NDS to the market. The Nintendo DS contribute 40% of the total Nintendo sales in 2004 as being shown in figure below.
Nintendo strategy is made the use of game console simple, unlike Microsoft and Sony with their much complex game console feature. Nintendo also made the intuitive interaction between gamer and video game to overcome the key barrier to consumption. The success of Wii is dramatically broadening the market and impossible to be ignored by their competitors. Microsoft and Sony responded by replicating some of its key element, most notably the intuitive motion-sensing game controller. Sony and Microsoft launched Sony PlayStation Move and Microsoft Kinect respectively. As shown in figure below, the market share of Nintendo begins to decline since then.
The competitor is not the only threat for Nintendo, based on NPD report the trends of demand in game industry also change. Over the last 5 years, mobile gaming continues to grow. Nearly half of the smartphone users play mobile games daily becomes great news for Apple and Android phone companies but not for Nintendo which has yet to release a game for iOS or Android. Social gaming also has been growing into multi billion industry. Social gaming company like Zynga is reported to have US$ 1.14 billion revenue in 2011. These changed trends follow suit by the collapsing in console game sales across the board. VG Chartz reported that there is 19.41% and 25.43% decreasing overall sales performance from 2011 to 2012 and 2010 to 2012 respectively as shown in figure below.
The physical games, console and handheld, are still in the game industry, but the customer preferences are shifting. Based on NPD's Online Gaming 2012 survey, over one-third of game purchasers who bought a game in the past three months say they'd prefer to purchase a digital game over a physical video game, up 10 percentage points from just a year ago. This reflects in the Nintendo sales performance, Nintendo sales continue to decrease in the past 5 years as shown in figure below since the peak sales revenue in 2008.
Company Innovation System
After Hiroshi Yamaguchi departed from his position as Nintendo's president for 50 years in 2002, Nintendo and its new president Satoru Iwata have been evaluating the transition to satisfy the 21st century consumer base while attract potential first-time customers. Specifically, Nintendo has taken a big step in preparing its development groups in loom of maximizing production and innovation for the Nintendo Wii and Nintendo DS. In his early years of leadership, Satoru Iwata has been conducting many experiments by rearranging and forming several new divisions. [4] Satoru Iwata was a programmer, designer, accountant, consultant, and former President of HAL Laboratory Inc. That is why he was expected to be a perfect leader for Nintendo that could lead Nintendo into the future. Upon taking office, Satoru Iwata underwent a draft that would lead to the biggest restructuring of internal R&D at Nintendo Company Limited. The 2003 restructure changed the way Nintendo operated from an executive level, to the procedural structure of the development branches. He highly prioritized making internal development efficient, prominent, and organized.
A large personnel shift was transferred to the growing Entertainment Analysis & Development Division. The Software Planning & Development Division was formed in association. And the Technology & Engineering Division was created to join Integrated Research & Development Division as the two main hardware developers. The fifth main internal developmental component is the Network Business Department, serving as a hybrid of software and hardware developers. The first four development structures mentioned are referred to as divisions, with multiple departments, and then multiple groups within. It means that they are huge. The Network Business Department is smaller than the rest, and thus stands as independent department. Detailing all the subordinates can be quite convoluting, which is naturally expected from such a substantial amount of developers working in the same building. [5] Besides relying on their internal source, Nintendo also relied on off-the-shelf components and use technologies developed by other companies. For example, Wii uses the 729 MHz IBM chip for its CPU. The Nintendo Wi-Fi USB Connector uses a common chipset produced by Buffalo Technology and Ralink. The wired LAN adapter which plugs into one of the USB 2.0 ports is produced by Datel. Wii's wireless LAN module and parts for its controllers are produced by Mistumi Electric, where they also assemble the machine. Nintendo's AC adapter is produced by Tabuchi Electric.
The Opera Software, which was previously responsible for the browser for Nintendo's handheld hardware, developed the browser for Wii's Internet Channel. Even the technologies behind Wii's Remote, a unique feature of the Wii, are provided by Analog Devices Inc. and ST Microelectronics Inc. Nintendo also outsourced nearly all of the Wii's production to Taiwanese firms. [6] We also notice that Sony and Microsoft did engage in inter-organizational collaboration to some extent, such as relying on a few external suppliers to develop their products. For instance, Sony jointly created the Cell Broadband Engine with Toshiba and IBM, which provided supercomputer-like processing power equivalent to eight individual microprocessors.
The super powerful graphics processor ''Reality Synthesizer'' was co-developed by Sony and the Nvidia Corp. Microsoft's successful entrance into the video game industry was grounded on solid partnerships with the semiconductor giant Intel, graphics specialist Nvidia and contract manufacturer Flextronics. However, there are several differences in the collaborative strategy of Nintendo compared to the strategies of Sony and Microsoft, and these differences are resulted in Nintendo breakthrough product introduction, the Wii. [7] Nintendo took great initiatives to instill its innovation strategy in its partners and encourage them to think in Nintendo manner. Quoting Kou Shiota, who was involved in the development of the Wii, ''Nintendo is always trying to do something new and different. This message has been spread not only within Nintendo, but to other companies as well. As a result, our development partners have naturally tended to present us with new technologies and ideas.'' [8] Conclusion
Innovation and creativity is the key in video game industry. Nintendo become the pioneer because of all innovations they have created for the video games community. Nintendo started with the Nintendo Entertainment System and released it in America. This quickly followed with the catalog of games that were created by Nintendo. NES became the new video game standard. For example, when Legend of Zelda game out in 1986, it set up the standard of how an adventure video game should be created with the puzzles that were in the game. People that play video games see these types puzzle in multiple adventures games nowadays like Final Fantasy. Legend of Zelda has held up with some of the greatest game series of all time, even being the first video game franchise inducted into the Video Game Hall of Fame. Other Nintendo franchises like Super Mario, Donkey Kong, and Kirby have all set standards for the video game community in their own ways, and like Legend of Zelda these series were innovative in their own genres. This has caused most of Nintendo's series to be remembered in the video game community.
The Nintendo Entertainment System was the stepping stone to the video game industry, the Super Nintendo had the new button layout on the controller, the Nintendo 64 had the analog stick and multiplayer, but the GameCube brought nothing new to the table of the video game community. They still inspired much of the video game community, but their next innovation would change the video game community forever. Nintendo has started up the creative ideas of motion controls with their Wii console, and is shown off in Legend of Zelda: Skyward Sword. Nintendo sold millions of this console, and it caused the other two big companies, Sony and Microsoft, to cash in on the motion control market. [9] As was stated in Sony 2006 Annual Report, the company experienced 79.9% income decline as the result of continued high research and development costs associated with PS3, as well as the recording of charges associated with preparation for the launch of the PS3 platform although profits from the PS2 and PSP businesses exceeded those in the previous period.
Nintendo did not attempt to penetrate the existing market with superior products targeting professional video game players, a conventional strategy that most incumbents would have taken. Instead, Nintendo aimed to create new markets, thereby introducing new customers to the concept of video games. Nintendo advocated that the firm should adopt a strategy of providing a unique gaming experience to its customers rather than competing on the performance of the console's primary features when the two competitors were superior. We could say that Nintendo's Super Mario Bros is the "Coca-Cola" of video games. This brand is known world-wide and part of pop culture. Nintendo has successfully leveraged this brand to produce games in multiple categories. Super Mario is only 1 of 6 core brands that Nintendo produced over the years and you will not find this value on the balance sheet. A large majority of Nintendo's customer base are loyal by the games they create. This loyalty makes them buy more games for the DS and Wii. This is reflect in Nintendo unit sales, Super Mario inspired games sold over 80 million units during the tenure of the Wii gaming system. [10]
Bibliography
[1] E. Ofek, "Sony PlayStation 3: Game Over?," Harvard Business School, no. Teaching Case 9-508-076, 2008. [2] PC World, vol. 25, no. 1, pp. 26-28, 2007.
[3] [Online]. Available: http://www.vgchartz.com/article/88789/2012-year-on-year-sales-and-market-share-update-to-january-28th/. [4] [Online]. Available: http://www.n-sider.com/contentview.php?contentid=319. [5] [Online]. Available: http://kyoto-report.blogspot.nl/2011/06/special-feature-inside-nintendo-vol-1.html. [6] [Online]. Available: http://en.wikipedia.org/wiki/Wii.
[7] A. M. Subramanian, K.-H. Chai and S. Mu, "Capability reconfiguration of incumbent firms: Nintendo in the video game industry," Technovation, vol. 31, pp. 228-239, 2011. [8] S. Kim, I. Lamont, H. Ogasawara, M. Park and H. Takaoka, "Nintendo's "Revolution"," MITSloan Management, vol. 11, no. 124, 2011. [9] [Online]. Available: http://www.screwattack.com/news/revolution-innovation-essay-about-nintendo. [10] [Online]. Available: http://seekingalpha.com/article/495791-nintendo-s-hidden-competitive-advantage.
Related Topics