Innovation Analysis Nippon Paint Co. Case of Odorless Paint Product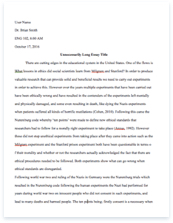 The whole doc is available only for registered users
A limited time offer! Get a custom sample essay written according to your requirements urgent 3h delivery guaranteed
Order Now
1. Purpose:
In recent years, Innovation becomes one of the most important parts in the existence and development of every company. There are many research was establish to analyze the way to make an innovation, not only for the research's purpose but also to help the managers of small companies can follow the bigger. This assignment was done to analyze a new product of one of the biggest paint manufacturers in the world to understand deeply the innovation strategy of this company, Nippon Paint Co. 2. Nippon Paint Co:
Nippon Paint Co. is one of the largest paint manufacturers in Asia and over the world. In Vietnam, the company occupied rather large market share, with a well-known brand along with reasonable price, high quality products from paint to coatings of surface so Nippon's products are trusted and preferred by Vietnamese consumers. Nippon Paint was founded in 1881 in Japan, Nippon Paint is a leading paint manufacturing company in the World, has presence in over 13 countries. Nippon Paint was established in Vietnam in 1994 with 100% foreign investment capital, located in Bien Hoa II Industrial Zone, Dong Nai. Since then, Nippon Paint has always released the best quality products are manufactured on advanced Japanese technology for the automotive industry, architecture, decoration… Based on the core values ​​of honesty, abundant human resources and continuous improvement in technology, Nippon Paint has contributed to improving work and home at the same time continue to beautify many areas in Asia in general and Vietnam in particular. 2. Background:
At present or even in future, trend of environmental friendly products will become popularly, from the electronics industry, car industry to Fast Moving Consumer Goods. When produce or process any products, manufacturers have to pay attention to factors of consumer's health and environment. In the field of paint and coating technologies, the world has witnessed a new breakthrough for the environment of Nippon Paint, when the company launched a low odor paint lines with only volatile organic compounds (VOC) near as equal to 0 and does not contain toxic substances (usually in the paint: APEO, formalin, etc).They understand thoroughly criteria for quality of product and consumers' health as well as protecting the environment, so Nippon Paint Vietnam brought a odorless paint products, superior to previous paint products to introduce to everyone, that is Odour-less All-In-1 paint line. Nippon Odour-less paint line, superior cleaning is a new achievement in the field of environmental friendly paint with low VOC, high washing resistance of up to 20,000 cycles (by Singapore standards). I. Literature review
We embrace all the elements of a business strategy in a simple way but it is still relatively full through two factors. There are 4Ps model and Strategic Innovation. 1.4Ps model
The '4Ps' model provide a powerful tool for such analysis. It builds on the hypothesis that successful innovation is essentially about positive change, and puts forward four broad categories where such change can take place: 'Product innovation' – changes in the things (products/services) which an organization offers • 'Process innovation' – changes in the ways in which products and services are created or delivered • 'Position innovation' – changes in the context in which the products/services are framed and communicated • 'Paradigm innovation' – changes in the underlying mental models which shape what the organization does 2. Strategic Innovation
• Need to consider what, why and when i.e. where and how innovation can be used to strategic advantage. • No shortage of ways to gain competitive advantage through innovation – which ones to choose and why? • A question for large and small organizations and the public sector (e.g. police force, hospital management) • Think about strategy as a process of exploring the space defined by the 4Ps (four innovation types) II. 4Ps:
Nippon paint Odour-less all-in-one is a new innovative product that can be analysed by applying 4 Ps Framwork as stated by Tidd and Bessant (2009). 1. Business Paradigm:
Deriving from business philosophy including " Innovation, service and leadership" as well as broad strategic vision, Nippon concentrate on harmonious combination of people, nature and society in order to create innovative eco-friendly products that meet customer needs, protect the health of customers as well as their living environment. With the deep understanding of customer demand, market trends, environmental issues and sustainable development, Nippon searched in the next step of improvement to bring more value and benefits to consumers by providing solutions, not only merely products.
Nippon Paint initially converted from the simple plain product lines to the sophisticated green solution that informs the deep sense for the community. In fact, odour-less All-in-one paint is an optimum innovative solution for customer choices. This green product is not only using for decoration and protection but also for odour-less air care, eco-friendly and anti-bacterial features (greenbusinesstimes.com, 2011). Consequently, when the Nippon's consumers think about this paint, they can imagine a new useful approach for their green buildings which help them improve their living standard with the clean fresh air and the health protection. That is also the Nippon Paint's commitment to constant ecological sustainability and technological innovation in its production and serving consumers and society (english.thesaigontimes.vn, 2011). 2. Product Innovation:
Obviously, it is easily to recognize that a lot of paint products only focus on the decorative and protective function, with less attention to the different environment in many countries and consumer's health. So, these products have similar general characteristic, less differentiating traits. Meanwhile, Nippon paint Odour –less all-in-one is the product line which contains outstanding innovative features such as almost no odour, near zero VOC (Volatile Organic Content that can be harmful for health and environment), anti-bacterial, anti-fungus, non toxic, no lead and mercury, absorbing formaldehyde (a harmful indoor air pollutant) and converting it to water vapour, easy to clean but still maintaining essential features in terms of decoration and durability.
That is more adequate and suitable for Southeast Asian countries, especially in Viet Nam, where the climate is humid and the environment are becoming more polluted. These characteristics help this product distinguishes profoundly from others which were launched earlier by Nippon. Indeed, this really brings a new awareness and advanced experience to consumers about social responsibility for protecting health and environment. Nippon paint Odour –less all-in-one satisfied customers due to its practical benefits. Hence, Nippon Paint won the Frost & Sullivan award for product innovation in the decorative coatings category with the Odour-less air care product line, an eco-friendly paint in 2011. (nipponpaint.com.hk, 2011). 3. Market Position:
In Viet Nam, Nippon Odour-less All-in-one paint was launched in 2010. The target market of this product is the eco-sensitive commercial and residential areas such as hospitals, schools, hotels, homes, residential buildings. In order to increase awareness of the green solution and to penetrate the large market effectively, Nippon carried out the aggressive marketing strategy in conjunction with the consumer's education. Nippon Paint understands that Vietnamese like the general advanced trend of the world on "green consumption". Nippon has realized that the opportunity to be accepted and to expand the market share would be very high if the promotional activities for the green product are accomplished well. Therefore, Nippon has been implementing many advertising programs and promotions in the most understanding ways on all kind of media to enhance consumer's perception. The story Nippon Paint would like to tell customers is that "Do improve the lives, protect environment and the world we live in by using the Nippon green paint product".
Advertising on television has been playing the vital role in developing Nippon product brands. After researching carefully the needs and the tastes of the customers, Nippon designed the most suitable green messages conveyed easily and closely to consumers thus the green product gradually has took the trust from the customers. Furthermore, Nippon Paint had the great idea that helps to shorten the gap between awareness and action of consumers and makes them access easily the green product. Nippon held successful fairs in many countries in the world such as Japan, India, China, etc to introduce the green products to protect the environment and save energy. In Vietnam, Nippon has been carrying out the same events to educate consumer's consciousness and to appeal consumer's action.
As a result, despite slightly high price compared to other paint products, Vietnamese consumers increasingly favorite and choose Nippon Odour-less All-in-one paint thanks to its quality and value. To be more specific, with the tendency toward community and society as well as the message of the green solution, Nippon Paint frequently has taken action in community activities. For example, Nippon sponsors many religion buildings and schools for hearing impaired children. These activities have the deep positive influence on community and society where Nippon wants the green product to be targeted. (greenbusinesstimes.com, 2011) 4. Process Innovation:
Nippon paint constantly invests and makes more effort in R&D to create innovative paints. The Innovative Technology Library of Nippon Paint focuses on researching to produce eco-friendfly paints that have good impacts to the environment and consumers' health. The Innovative Technology Library with three main researching areas contains: high-function technology, process design technology and environment-friendly chemistry. In term of production process, Nippon Paint applies "green technology", reduces waste in manufacturing as well as complies with basic criteria such as ISO 9000, ISO 14000, and OHSAS 18000. The advanced technology helps to take out the volatile organic compounds (VOCs) and removes the smell during using and drying.
Moreover, the active carbon technology and special formulation with solvent-free resin make the paint resist bacterial, absorb indoor air pollutants and converts it to water vapour. (nipponpaint.com.sg, 2011) Therefore, Nippon Paint managed the innovation strategy successfully with the change concentrated on four dimensions of 4Ps approach including Paradigm, Product, Position, Process, especially in differentiating product innovation- Odour-less all-in-one paint. By this way, Nippon Paint took the opportunity to exploit and expand the large market that challenges its competitors In order to dominate the market, Nippon Paint has to continue to research, invests in production technology and innovates the administration process as well as implements the creative marketing. III. Innovation strategy
This part is focusing on study Product Innovation process of Nippon product brand – Odour-less deluxe All in 1- using the simplified model of the innovation process which has four stages: search, select, implement and capture. 1. Search:
Nippon's key principles are "Innovation, Service and Leadership" and awareness of responsibility to the environment and community premise for the sustainable growth of the company. The SWOT analysis will points out how the firm comes up with the idea for odorless product. • Strengths: Nippon is one of the largest paint manufactures in the world and operating in 11 countries across Asia. It has wide range of products line and focuses on quality and innovation. It aims to be the leader in painting industry so Nippon puts the strong investment on R&D. This point is the primary for innovation development. • Weakness: Nippon has a wide range of products so the cost for R&D would be very high. Asian market has low awareness on the environment factors and sensitive on pricing, especially in Vietnam market, which may affect the revenue and require a strong investment in marketing to raise the awareness of customer. • Opportunities:
Nippon has a long experience in R&D so it has the opportunity to innovate and develop new range of product. Besides, there are more concerns to the global warming and awareness on protect environment. Therefore, the trends of choosing the eco-friendly products are more and more popular. Nippon paintings brand name is popular in Asian market as their strategy is focus on Asia. The market demand is high and average annual growth for the paint and coatings markets has estimated at 8.8 percent per year. • Threats: Economic has down since 2008, the cost in raw material is higher along the sensitive on pricing of Asian consumer. Moreover, there are many strong competition companies also have strong investment on the same product line focus on Asian market.
The key factor is International Environmental Regulations are tighter that require global companies like Nippon needs to respond on this anger. Through the SWOT analysis above – there are many factors need to highline in this stage of Search are: Nippon with the advantage on R&D – green chemistry, nanotechnology and smart coatings – it has a knowledge push to produce a new innovation product to compete with other competitors and also respond to the international environment regulations in the near future. By the time, the requirement on friendly environment – healthy products are become more popular over the world. Specially, Asian governments recognize that they need to protect the environment more and more. In addition, the young Asian market demands are very large that raise the need pull a new product innovation for Nippon Painting business. 2. Select:
Nippon always focuses on R&D, it has many research to improve – upgrade its product and the trend of awareness about the global warming and healthier life style are the two keys point that lead Nippon to go for this select step. The firm has selected to develop new product line which protects customers' health as well as friendly to environment. This strategy helps Nippon becomes the leader of the new innovation eco-painting industry while adapt International Environmental regulations which are more tighten and customers' require in the near future. 3. Implement:
According to Mr. Wee Siew Kim, the Group CEO of NIPSEA Group of Companies, Nippon always consideration their responsibility on the environmental, social, and economic features continual commitment to research, innovation, and understanding what customers need. With the selection of develop a new green product Nippon need to look into the need of customer about painting product- the first factor that's annoying customer is the painting odor. In addition, the reducing VOCs is one of the possible technology that Nippon can do which help to reduce smell, anti-bacterial converts it to water vapour with active carbon technology, resulting in clean fresh air. The following Development Funnel Model helps to find out more how Nippon could turn their green-product idea into reality. Firstly, Nippon collected all information from their technological knowledge and market knowledge resources which are related to its green product idea. In the market, they look into customers' demand and find that customers are getting difficulty with painting smell, specially allergy people and children. People require a higher level product good for health and living standard.
On the other hand, Nippon coating paint has already have a very successful product line in term of durable and color-technology, they based on these advance features and understood customers' need combined with the concept of green product that lead the firm gathering into R&D to create a new technology taking out the VOCs – product which very low VOCs is nearly odorless. This creativity is a major premise for Nippon new green coat painting product lines which are eco-friendly and anti-bacterial paint that continually absorbs formaldehyde (a harmful indoor air pollutant) and converts it to water vapour with active carbon technology, resulting in clean fresh air. Secondly, the firm is on the right track of its vision to build the eco-friendly product. It built a clear green strategy concept form the new product line to the way of manufacture and educated staff on the environment awareness. Nippon's plants are certified ISO 9000, ISO 14000, and OHSAS 18000.
This is the key executing point that makes sure the firm is on a clear concept that lead Nippon paint innovation forms the idea to the physical product lines. In the launch stage, Nippon found out that there is a gap between awareness on environment and buying a green product. Nippon has built a marketing strategy to education consumer for their odorless painting All in One. They put a lot effort to raise awareness for consumer by sponsor programs, for example: Sponsor for many religion buildings and schools for hearing impaired children in Vietnam market. And involving their staff in social responsible by charities activities in re-build or repaint schools in poor villagers and repaint for unlucky children houses in Singapore, Vietnam, China, etc. Beside the education customer on using eco-friendly product, Nippon also emphasis on the strong feature by name its first green product with its advance useful: Odour-less AirCare. Nippon focuses on marketing product with no smell and clean fresh air that easy to get customer interesting rather than emphasis on low VOCs innovation. 4. Capture:
By launching the Odorless product, Nippon has the 2011 Frost & Sullivan Asia Pacific Green Excellence Awards. Nippon had been successful to build its brand name to a higher level as the leader of innovation product for better environment and care for consumers' healthy.
Although customers' aware to the environment issue but they are not always willing to buy green product. As the leader in new eco-product, Nippon needs to run education strategies continuously to help customers realize the benefit from using eco-product to protect their health as well as the environment. Asian market, typical Vietnam marketing would grow a number of middle class consumers, they would be able to pay a slightly extra fee for healthy eco-product.
Aware of above factors, Nippon now is very aggressive in the education campaign to reach this segment because it believes that eco-product market is growing up and continuing to develop products which focus on health and green to maintain their sustainability as a leader of eco-painting product (http://www.frost-apac.com, 2012). IV. Conclusion:
The conclusion chapter is the last chapter which is directly related to the purpose of this research. 4Ps was combined with innovation strategy to analyze the innovation of Odour-less All-in-one of Nippon Painting Co. The main purpose of this research is to find out the way to make an innovation of a company.
First of all, in the 4Ps, it is easily to see that Nippon was using Paradigm, Product, Position and Process in an exactly way to create a product which has many useful function and so friendly with the environment. Therefore, it is appropriate with Asia's environment and special Vietnam.
Secondly and also is the last one, from using innovation strategy with four steps: search, select, implement and capture, Nippon actually can catch the behavior of customer and develop a product line which can satisfy the needs of its consumers. Furthermore, it was the leader of this kind of paint in 2010 when the market in Vietnam did not have any company which had the product with the same functions. In other words, because of the faster innovation, Nippon owned the exclusive product in 2010 in Vietnam and it is still keeping the right and strong innovation.
To sum up, Nippon is doing the right track in the innovation strategy, not only now but also in the future. It has a strong innovation team which has the main task is finding the innovation which can follow the demand and behavior of consumers. The strong innovation of Nippon also helps it has the uptrend of stock chart in 2012 and it is a good sign. In addition, Odour-less all-in-one is a success of Nippon and brings a huge profit to Nippon from 2010 till now in Vietnam.
Finally, it is only two methods was applied to this research because of the limitations in quantity. It makes the quality of this research become less exactly. Of course, the methods that are applied in this thesis always contain their limitations. However, those limitations cannot be rejected completely, the writers just can reduce those disadvantages as much as possible. If people want to do the further research, they could use more methods to have a better result.
REFERENCES
Burns. (2011). Entrepreneurship and small business: Start-up, growth and maturity (third edition). Hampshire, England: Palgrave Macmillan. Tidd and Bessant. (2011). Managing innovation: Integrating technological market and organizational change (fourth edition). West Sussex, England: John Wiley & Sons Ltd. Bao moi. (2012, December 4). Retrieved December 5 from http://www.baomoi.com/Nippon-Paint-va-giai-phap-xanh-cho-nguoi-tieu-dung/76/7027612.epi Doanhnhansaigon times. (2012, December 4). Retrieved December 5 from http://doanhnhansaigon.vn/online/doanh-nhan/tro-chuyen/2011/08/1057145/nghi-den-moi-truong-la-nghi-den-tuong-lai/ Frost apac. (2012, December 4). Retrieved December 5 from http://www.frost-apac.com/greenawards/pastawards.shtml Green Business times. (2012, December 4). Retrieved December 5 from http://www.greenbusinesstimes.com/2011/11/29/nippon-paints-continuous-sustainability-and-innovation-commitment/ Green Business times. (2012, December 4). Retrieved December 7 from http://www.greenbusinesstimes.com/2011/11/29/nippon-paints-continuous-sustainability-and-innovation-commitment/ Nippon teams. (2012, December 4). Retrieved December 5 from http://www.nipponpaint.com.hk/press_n_media_detail.php?id=24 http://www.nipponpaint.com.sg/products/interior-paints/odour-less http://www.nipponpaint.co.jp/r&d_e/souzou.html
The Saigon times. (2012, December 4). Retrieved December 5 from www.english.thesaigontimes.vn/Home/business/other/19796/ Stock chart of Nippon Painting Co Ltd. Retrieved December 7th from http://www.bloomberg.com/quote/4612:JP/chart
Related Topics