Information Systems Upgrade Proposal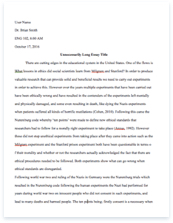 The whole doc is available only for registered users
A limited time offer! Get a custom sample essay written according to your requirements urgent 3h delivery guaranteed
Order Now
This proposal is presented to the Party Plates Company for the purpose of advancing its Information Systems capability to ensure seamless operations across the company and more important, the sales department. Since its inception, Party Plates has always embraced information technology. It understood that advancing the company from the street corner mom and pop store would take more that brute strength, but power of computers and office automation tools. This understanding has not changed. Therefore at the request of President, Mr. Michael Powers, our team will present the following for consideration: Microsoft (MS) Excel Limitations and the benefits of using MS Access, the companies pending transition to MS Access, potential collaborative systems on the market, and systems recommended for Party Plates. Microsoft Excel Limitations
Microsoft Excel clearly has the capability of being a powerful database but with two key limitations. The "Excel Databases & Reporting" (2013) relays that the first concern with Excel has to do with the networking access. Meaning, only one team-member can access the database at a time. This becomes frustrating when other departments need to add information or provide updates and find that other members are in the system. The second concern has to deal with amount of data stored. Each sheet in Excel is limited to 256 columns. While this may not be a concern today, with the anticipated growth as it relates to volume, customer base, and sales we will need a database that can handle our future needs. The table below according to "Office.com" 2013 identifies the limitations of Excel. Feature(s)Limitations
Worksheet and WorkbookLimited by available memory/system resources (32,767 characters per cell) Calculation Limited by available memory/system resources, Number precision is only 15 digits, available worksheet functions 341 Shared WorkbookLimited by available memory/system resources, change history maintained 32,767 days, *zero tables available (no tables allowed) Pivot Table/ChartKey capabilities limited by available memory/system resources, only 256 value fields ChartingLinking charts limited by available memory/system resources, data series in one chart 255, data point on all data series 256K. Table 1 Microsoft Excel Features and Limitations
Benefits of Microsoft Access
Our team performed a field study and tracked information concerning the advantages to using MS Access over Excel. We found that the capabilities of Access far exceed those of Excel, especially when it comes to database management. In fact, Chung, (n.d.) identifies several advantages to using Access to include: the various uses of tables, the ability to add countless records at no cost, the ease of maintaining data quality, and the ability to generate queries and reports. These capabilities allow users to build, edit, delete, archive and maintain critical information while having to capability to recall it at a moment's notice. Our Transition to Microsoft Access
Transferring this collected data to a relational database such as Microsoft Access will allow Party Plates to access information in such a way that will increase the company's productivity and accuracy. The transfer will be seamless. We recommend a couple of days to import spreadsheets from MS Excel to Access as well as provide backups in case of failures. We expect that we will be back on line by the third business day. Alternative Potential Collaborative System
SAS financial management system is a comprehensive solution for enterprise planning, budgeting, consolidation and reporting (SAS.com, 2013). This remarkable software will ensure our business, Party Plates Company, has the most up-to-date information and is readily available for decision making. Engineered with accounting logic and a proprietary calculation engine make this an exceptional solution to any business. (SAS.com, 2013)
Benefits of SAS
•Communicate and execute strategies more effectively. SAS Financial Management provides seamless communication of strategy with integrated planning, budgeting, financial reporting, business modeling, and scorecards and dashboards. •Create more frequent, accurate forecasts. With SAS Financial Management, you can explore multiple scenarios and encourage broader participation in forecast development to enhance the reliability of published earnings expectations.
•Publish financial reports more quickly. SAS Financial Management performs on-demand consolidations that include automatic currency conversion; intercompany eliminations, ownership adjustments, allocations and more, helping you close your books faster.
(SAS.com, 2013)
Notable advantages for Party Plates Company (SAS)
The advantages to using SAS:
1.Simulate potential outcomes for leveraging opportunities and mitigating threats. 2.Identify correlations between activities and objectives to better predict the most optimal path to success. 3.Utilize more accurate forecasts in planning, identifying historical trends and aligning operations with planning. 4.Accelerate analysis of financial information and eliminate time-consuming batch processing. 5.Facilitate collaborative budgeting and planning.
6.Create reports that conform to new regulatory and compliance needs. (SAS.com, 2013)
Notable advantages for the Sales Department (MS Access)
The advantages to transitioning to MS Access are limitless:
1.Robust data mining capabilities
2.Infinite records generation and manipulation
3.Customized querying and reports generation
Summary
We affirm that this proposal will more than satisfy the needs of Party Plates. The implementation phase of both products is only three business days, it will be transparent to our customers, and there will be no risks associated with loss of data or data corruption during the transfer from MS Excel to Access. A favorable decision is the only option.
Reference
Chung, L. (n.d.). FMS, World Class Software Solutions. Retrieved from http://www.fmsinc.com/microsoftaccess/DataAnalysis/versus-excel.html Excel Databases & Reporting. (2013). Retrieved from http://www.excel-vba-access.com/excel- as-database.htm
Office.Com. (2013). Retrieved from http://office.microsoft.com/en-us/excel-help/excel- specifications-and-limits-HP010073849.aspx
SAS.com, 2013, SAS The Power to Know, Retrieved from http://www.sas.com/
Related Topics