India Shines Bharat Languishes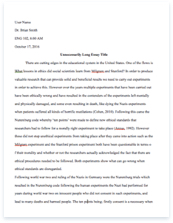 The whole doc is available only for registered users
Pages: 2
Word count: 492
Category: India
A limited time offer! Get a custom sample essay written according to your requirements urgent 3h delivery guaranteed
Order Now
If catchy slogans could win elections, the NDA's "India Shining" refrain should have reaped the BJP-led coalition a whirlwind in the 2004 Lok Sabha polls. It didn't . India Shining was felled by the humble Aam Aadmi and to the BJP's shock, a Congress-led front rode to power that year on a wave of disenchantment with saffron triumphalism. Media generated hyperbole proved to be no match for an old-fashioned ground-level campaign by the other side.
The mind boggles therefore at the Congress's decision to go down the same disastrous path as the BJP with a pre-election multi-media ad blitz to showcase its "achievements" of the past nine years in government. In a studied bid to avoid the chutzpah of India Shining, the Congress has chosen the more prosaic catchphrase of Bharat Nirman. But, with due apologies to Shakespeare for paraphrasing, does a rose by any other name smell any different?
Comparisons are inevitable and the similarities undeniable. If India Shining was a marketing slogan intended to hard-sell the optimism of an economy on the upswing, Bharat Nirman is an attempt to restore the feel good factor of the 9% growth story from UPA 1. The BJP hired leading ad agency Grey Worldwide to design its campaign. The Congress has opted for top names from Bollywood, roping in Parineeta director Pradeep Sarkar for a short film and lyricist and nominated Rajya Sabha MP Javed Akhtar to pen the campaign's signature song: "Meelo hum aa gaye, meelo hamein jaana hai (we have come a long way but we have a long way to go yet)."
The most telling irony is that both spin out the same narrative, underlining the disturbing lag in basic socio-economic parameters. The government may have changed but the problems clearly haven't . Both campaigns highlight the same issues. The 60-second video made by the Vajpayee government boasted of the steps it had taken to boost the economy , stabilize prices, expand road and telecom networks , create health infrastructure and promote basic free education. The Manmohan Singh government makes similar claims plus one more, that of restoring "social cohesion" , a reference to the 2002 communal violence that scorched Gujarat.
Significantly, L K Advani was to acknowledge later that the India Shining slogan was "inappropriate" for an election campaign. In hindsight, many in the BJP realized that the tone and tenor were arrogant and insensitive and that it glossed over prevailing social and economic inequities that the NDA government had failed to address.
The Congress is in grave danger of falling into the same trap. Bharat Nirman may not have the brashness of India Shining but the campaign is a pathetic attempt to sweep the controversies of the past three years under the carpet. A slick film and a lyrical jingle cannot erase the stench from various corruption scandals or make up for non-performance as food prices rise and the economy slows down.
Related Topics