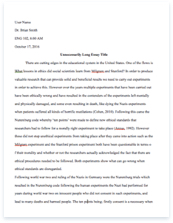 The whole doc is available only for registered users
A limited time offer! Get a custom sample essay written according to your requirements urgent 3h delivery guaranteed
Order Now
Inbound Logistics is the flow of product into a production unit or warehouse and has not traditionally been the responsibility of a single individual. Production, procurement and supply chain have all played a part but the end result can be unsatisfactory.
The start of the supply chain is all-important. Quality of service provision inbound can be the difference between a successful sales promotions or a repackaged product being delivered late and left on the shelf. It can make or break the sales department's delivery promises and ultimately affect consumer perceptions. Taking control of inbound relies on a series of process improvements. The first is logistics. Once analysis of expenditure is complete, costs can be reduced in a number of areas. Methods include: increasing inbound stock visibility (for tracking and potential redirection), matching inbound and outbound, load consolidation and efficient order quantity management. The twin aims are to improve overall transport efficiency and reduce costly 'last minute' collections. The next stage is to reduce the amount of inventory in the supply chain, whilst maintaining a high level of availability to factory.
This is achieved by: stronger management of core inventory such as packaging and ingredients; site storage optimization; improved resource allocation; better supplier collaboration and better forecasting and planning processes. The final phase, the focus switches to non-core activities that are currently undertaken in the factory. A good example is pre-production processes that could be managed and carried out externally and fed in on a JIT basis. This reduces production costs and on-site complexity. TDG's experience from having undertaken a number of consultancy projects within the FMCG sector is that manufacturers who are prepared to consider re-engineering the process stand to gain significant cost savings. The benefits of optimizing inbound logistics flow directly to the manufacturer, not the retailer, and include improvements in resource/capacity utilization, greater network efficiency and reductions in inventory of more than 50%.
Vertically-integrated value chains are dead, says market research and consulting firm Yankee Group, and that's just one reason it's time to get a handle on inbound logistics. Yankee has just released a new report on the fruits of collaboration between sourcing and logistics professionals and even came up with an acronym for the strategy — COIL — which stands for collaborative optimized inbound logistics. By applying COIL to the typically neglected inbound side of logistics, businesses can reduced cost and inventory levels, while engendering faster turnarounds on the outbound side where assets are more visible. "As somebody who used to work in a warehouse environment I know what it's like when you don't have visibility into how many truckloads are coming in or rail cars to plan your workload from a warehouse operations perspective," says Dominy. "Getting that visibility helps companies better understand labor costs, allocate labor correctly between different warehouse activities, and at the end of the day meet the demands on the outbound delivery side more effectively."
Also, as a receiving buyer you're just assuming that the supplier is using the most efficient transportation mode possible and that this is reflected in the purchase cost. Dominy says he has worked with an unnamed consumer packaged goods manufacturer that actually counted on revenue contributions from logistics charges to customers. It's an area ripe for examination and improvements, he says.
This will require technology, ranging from B2Bi, financial settlement, and order and transportation management solution providers and logistics service providers put their heads together and deliver a bundled solution that can integrate with the technologies used by enterprises and carriers. Outsourcers will have a key role in communicating the value of the solution to enterprises, Yankee says, and will provide business process and technology management expertise. Asset-based 3PLs, electronic hubs and business process outsourcers are all part of the makeup of inbound logistics management. Tackling this sounds complicated — and expensive — but Dominy says, "inbound logistics is low-hanging fruit that companies can go after through the use of subscription software and services that expedite the visibility and control of inbound logistics."
While the demand side and customer service — getting product to the right place at the right time — has clear precedence over inbound logistics, one limiter has been that businesses have not traditionally compensated with software spending on the inbound side, Dominy says.
Cross docking has become a key technology in handling products and packages properly within the supply chain. For cross docking to come of age, certain technologies had to be firmly in place, including portable and fixed bar-code equipment, data collection terminals, software applications, a dedicated database, a network or a combination of network and radio frequency devices. With this equipment and good practice behind it, cross docking has become the place where supply meets demand head on.
In conclusion, inbound logistics is the movement of materials from suppliers and vendors into production processes or storage facilities. Using the software programs and methods described above this once silent segment of logistics is saving companies millions of dollars.
Related Topics