Impressionism: Art in Paris from the 19th to the 20th Century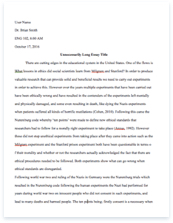 The whole doc is available only for registered users
Pages: 5
Word count: 1089
Category: Paris
A limited time offer! Get a custom sample essay written according to your requirements urgent 3h delivery guaranteed
Order Now
As I let myself drift away to the solemnity of Claude Debussy's Claire de Lune, visions of the Eiffel tower's majestic lights and passionate lovers strolling with their hands clasped together whispering sweet nothings find their way into my imagination. I can even smell the sumptuous French cuisine, people drinking their red wine as if everyday is a day of merriment while feasting on cheese. I must really be in Paris.
Although seen today as one of the world's loveliest, historical, tourist attraction site, Paris was not always the like the fictitious utopian city. Like any other country, its history boasts of wars, political conquests, plagues, religious quarrels and most importantly, a magnet for artists.
The nineteenth to twentieth century paved way for two milestones in French art history. The first Impressionist painting exhibition in 1874 and the debut of Sacred du Printemps by Igor Stravinsky in 1913 (Paris, city, France 36181) marked Paris in a permanent ink on the books.
Art has always been a way of expressing thoughts that cannot be spoken, a language not easily understood but only felt, and freedom waiting to be explored. Artists are like messengers with their own vernacular. They have a unique way of dispensing ideas, unlike the ordinary ways of talking and voicing out opinions. They try to impart their feelings through paintings, sculpture, music, and now even food. The imaginative mind of the audience will be the one to interpret or sometimes to judge, and each interpretation and judgment is individualized. And once the audience have voiced out their opinions and found themselves in a debate, only then can the artist declare himself done with his masterpiece. It is not easy to elicit people's reaction. To be put on the map, to make a name for oneself, to make a trademark and be known is an important aspect of being an established artist because most of the time, the people would not care. That trademark will elicit an impression.
Impressionism is a period of French art that used light and colors to capture and create an impression for a particular scene. It was not long before impressionism that the artists were using dark colors hence the change of hues have made an impression to a lot of people. Instead of just seeing things in the dark, the paintings have become alive and colorful; it's like taking a photograph and drawing it. Dedicated impressionist painters include Pierre Auguste Renoir, Camille Pissare and Claude Monet among others (Impressionism What is).
These impressionist painters are all good, in fact I had a hard time choosing my favorites, but I was blown away with Claude Monet's art. Upon seeing Claude Monet's Water Lily Pond, I was left grasping for words. It's one of those moments when you are on your way home from a 12 hour work day longing to doze off but then you pass by the neighborhood garden and notice for the first time a water lily pond. You stop by the wooden arched bridge and stare at it, as if in trance. And then you do not get to feel anything but that of peace, calm and serenity. Monet's use of the colors green, blue, white and yellow created this impression of a calm pond set against hours before noon, fresh air around but not in motion. In contrast, the Palazzo da Mula, Venice gave me shivers. I felt sadness. Like that of an impending doom waiting to happen, and I know, but I just sat there waiting for it to come. I also see two people, they could not be lovers because of the distance between them, they could just be friends or family, but their bond is that strong because they wait there, together. Even if the painting is alive with color, the impression that I have is that of a gloomy sunset with no promise of a future. These are the marks left in me by the paintings. And it will probably stay there until I see it in a different situation or if somebody tells me their impression of the art pieces.
Inspired by a dream of a pagan girl's dance to her death, Stravinsky's The Rite of the Spring ballet was well known because of the violent reaction of the audience due to the not so conventional choreography and music that resulted to the dancers not being able to hear the orchestra play (Igor Fyodorovich Stravinsky). That might be a French art history milestone, but I would rather listen to Claude Debussy's Claire de Lune also known as Moonlight.
I see a girl wandering in a forest, moonlight shining brightly above her. She is lost in her thoughts. She looks away and holds back her tears. She runs, and she kept on running until she reached a clearing and she saw the dark blue sky for the very first time and was enchanted by it. She does not fight the tears this time, little pearls fall down her cheeks as she lay down slowly on the ground, her eyes set on the moon.
This was what I thought of while I was listening to Claire de Lune. Being able to see these things inside my head meant that the classical music was that intense to get my imagination running wild. It was as if I was reading a book, or watching a play. And that is something that only a true artist can instill in a captivated audience.
While it is true that art appreciation varies from individual to individual, art is a language set above all languages. It will encompass speaking barriers because it is universal. It binds people together to share passion, creativity, impressions and feelings. Art in Paris may have been categorized and sorted out into eras by its differences in medium, style and texture, but all is still art. What holds true is that people judge relatively, and that wherever you are, as long as you have left an impression in even just one person in the world, to that person you are an artist. Claude Monet and Claude Debussy will remain imbibed in my road map to Paris. If I go there, maybe one day I will.
Works Cited
"Igor Fyodorovich Stravinsky Quick Facts." 2007. MSN Encarta Encyclopedia. 21 Dec 2007 <http://encarta.msn.com/media_461577318 _Igor_Fyodorovich_Starvinsky_Quick_Facts.html>
"Impressionism." August 1999. The University of North Carolina Greensboro. 21 Dec 2007 <http://www.uncg.edu/rom/courses/common/impressionism.html>
"Paris." The Columbia Encyclopedia. 6th ed. 2004
Related Topics