Importance of Social Compliance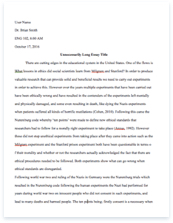 The whole doc is available only for registered users
Pages: 5
Word count: 1170
Category: Poverty
A limited time offer! Get a custom sample essay written according to your requirements urgent 3h delivery guaranteed
Order Now
Executive summary:
With the vision of enlightened, healthy and democratic societies free from hunger, poverty, environmental degradation & forms of exploitation BRAC started its journey in 1972 after the liberation war. The "BRAC model" comprises of a collaborative network of Enterprises, Development Programmess and Investments – all of which together serve the following comprehensive vision and objective of BRAC: * to empower the poor,
* to alleviate social/environmental imbalance and
* to enhance financial sustainability
In 1978, BRAC's flagship social enterprise, Aarong, was created as a support mechanism to BRAC's existing sericulture programme so that the hand-spun silk they were creating could be successfully marketed at a larger scale. Aarong was established as a retail distribution outlet that offered a fair price to the rural suppliers while introducing the products to urban markets where both demand and consumers' willingness to pay were the highest. Today, Aarong has transformed into a high surplus generating enterprise, operating as one of the largest retailers in Bangladesh. Other BRAC enterprises also came into existence at various times in similar efforts to create economic space for the poor.
Although Aarong was formed as programme support enterprises, currently it operates as surplus generating ventures while maintaining its ongoing commitment toward alleviation of poverty via empowerment of the poor. The women Aarong employs are among the countries most disadvantaged. Through Aarong they have been offered a way out of destitution and degradation where before they had none. And the benefits that they received extend well beyond simply the wages they earn of their products, since every single woman who works in Aarong- owned product facilities is also a beneficiary of BRAC's multifaceted development programs. As a support entity of BRAC, a significant portion of Aarong earnings go directly into financing the NGOs development programs in heathcare, education as well as economic and social development. To meet the mutual objective of Brac & Aarong, maintaining Social compliance & producer relation is a major issue which paves the way of serving mass community.
Background:
Aarong was set up in 1978 by BRAC as a support entity Brac. The aftermath of the liberation war of Bangladesh claimed the emergence of a social business that can provide a source of income for the thousands of destitute war victims across Bangladesh instead of a onetime monetary provision. Aarong came out as an answer to the demand of that time Mr. Fazle Hasan Abed, the founder of BRAC, was working to make a way out for the marginalized people of the new born country since 1972. The idea of Aarong came out as a dream of his wife Ms. Ayesha Abed, who, like her husband, was trying to find sustainable solution of poverty. In 1976, she initiated Ayesha Abed Foundation, which is an organization at present Supporting the backward value chain of Aarong. In the beginning Ayesha Abed Foundation used to extend different production support to the rural artisans who had skills in traditional handicraft. Ayesha Abed Foundation used to cater the products in the urban market targeting people who value the folk art of Bangladesh. Soon enough, however, the need to set up an outlet was obvious. An objective of marketing the handicraft products of those rural artisans as well as ensuring fair trade all along the value chain triggered the beginning of this retail chain of Aarong.
Objectives of the research:
Broad objective:
The report aims to identify Aarong's compliance policies and its impact on the society. So all the things that I actually tried to construct here is totally based on my work experience and my knowledge.
Specific objectives:
* how social compliance is related with maintaining strong producer relationship * how maintaining strong producer relationship can serve the social community
Literature Review:
Compliance Policy:
Social compliance is a legal requirement that takes into account minimum labor standards, occupational safety measures and environmental concern. To run a factory in Bangladesh, the entrepreneur is obliged to comply with the 'National Labor Law' and if any additional requirement from buyer. Arong's SCPR has following objectives: * Transparency / Traceability
* Health and Safety
* Treatment of workers / Discrimination
* Child Labor
* Empowerment of workers
* Wages and Benefits
* Sustainable / Environmental development
Prerequisite to get producer ship at Aarong:
* | |
* No Child Labour |
* Factories must have alternate stairs, basic fire equipments. | * Approved layout plan from concerned authority for ensuring safe building construction. | * Mandatory Group Insurance for all workers and employees in each factory. | * Hygienic sanitation facility and first aid appliance. | * Declaration of ensuring minimum wages. |
Grievances to be looked into by SCPR:
* Issues raised regarding a Aarong Policy (interest rate loan, gate open time etc) * Issues regarding a Process / System of Aarong (processing store, long serial, costing section waiting time, lack of order/sample development). * Arbitration – if there is a conflict with another department and needs a 3rd party involvement. (Disagreement with designer needs to hear both sides of the story). * Information required regarding Aarong process/work flow (orientation manual). * Report severe complaint against staff (written complaint) * Business development support / advice needed can be raised. * Report discrimination in work related issues (preference from Aarong staff). * Non Pin Staff – issues related to benefits and livelihood progress.
Methodology:
Practical work experiences as an intern in SCPR (Social compliance & producer relation) Department of Aarong under the sincere supervision of Mr. Tanvir Hossain, Assistant Manager, SCPR, and also the supports of all the active members of marketing team.
Field work/ Data collection:
After my joining in SCPR (Social Compliance & Producer Relation) department at Aarong I have been sent several factories of different products to know the overall working environment & condition of the factories where the artisans work. Here I deal with the producer, took their interview which help me a lot to make compliance policies. I also collect data when I prepare producer's grievance report.
Conclusion:
Aarong means a village fair – it symbolizes fairness in the global village. Aarong works as the marketing arm of BRAC. Its objective is to provide a stable and gainful source of employment for the poor rural people. Aarong established in a vision to help the artisans to help themselves by restoring their pride and self-esteem, reviving Bangladesh's traditional Art and Craft. Another aim was to confirm the women right and to establish them as a valuable asset in the society. In the process Aarong contributes greatly to BRAC's goal of poverty alleviation and empowerment of the poor. As producers & their artisans are the main focus of Aarong , social compliance & producer relationship policies have utmost importance to promote social marketing. Aarong holds social marketing in every part of its business through its producer sensitivity program. To facilitate communication with producers I have given the project to make a producer catalog. After completing this project I would be able to better describe my proposed topic.
Related Topics