Imperata Cylindrica as Papers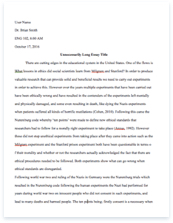 The whole doc is available only for registered users
A limited time offer! Get a custom sample essay written according to your requirements urgent 3h delivery guaranteed
Order Now
The feasibility of cogon grass (Imperata cylindrica) as substitute for cardboard food packaging was studied in this research project. The cogon grass was cut, boiled, and crushed in order to get the pulp. Then, the cogon grass will be washed again and again so that the fibers will be washed and drained properly.
Non-biodegradable waste is a major concern everywhere in the world. The bulk of the world's waste consists of the hard-to-breakdown products, such as styrofoam. Styrofoam is commonly used as food container in fast food restaurants. Because it cannot be recycled, this particular waste contributes largely to the world's increasing garbage problem. To lessen this environmental problem, one logical solution is to use biodegradable materials or recyclable ones. Paper is being reconsidered and encouraged for use.
This material can be recycled over and over again. However, trees still need to be cut for paper production. This spells trouble for the already depleted forests. Because of this, the researchers thought of an alternative. This alternative uses cogon grass for making the pulp and the paper. Cogon grass is found abundantly in many places and is sometimes considered a nuisance. In this study, we are trying to prove that the Cogon grass can be useful as an alternative in making paper.
Related Topics